Millenium Villa Project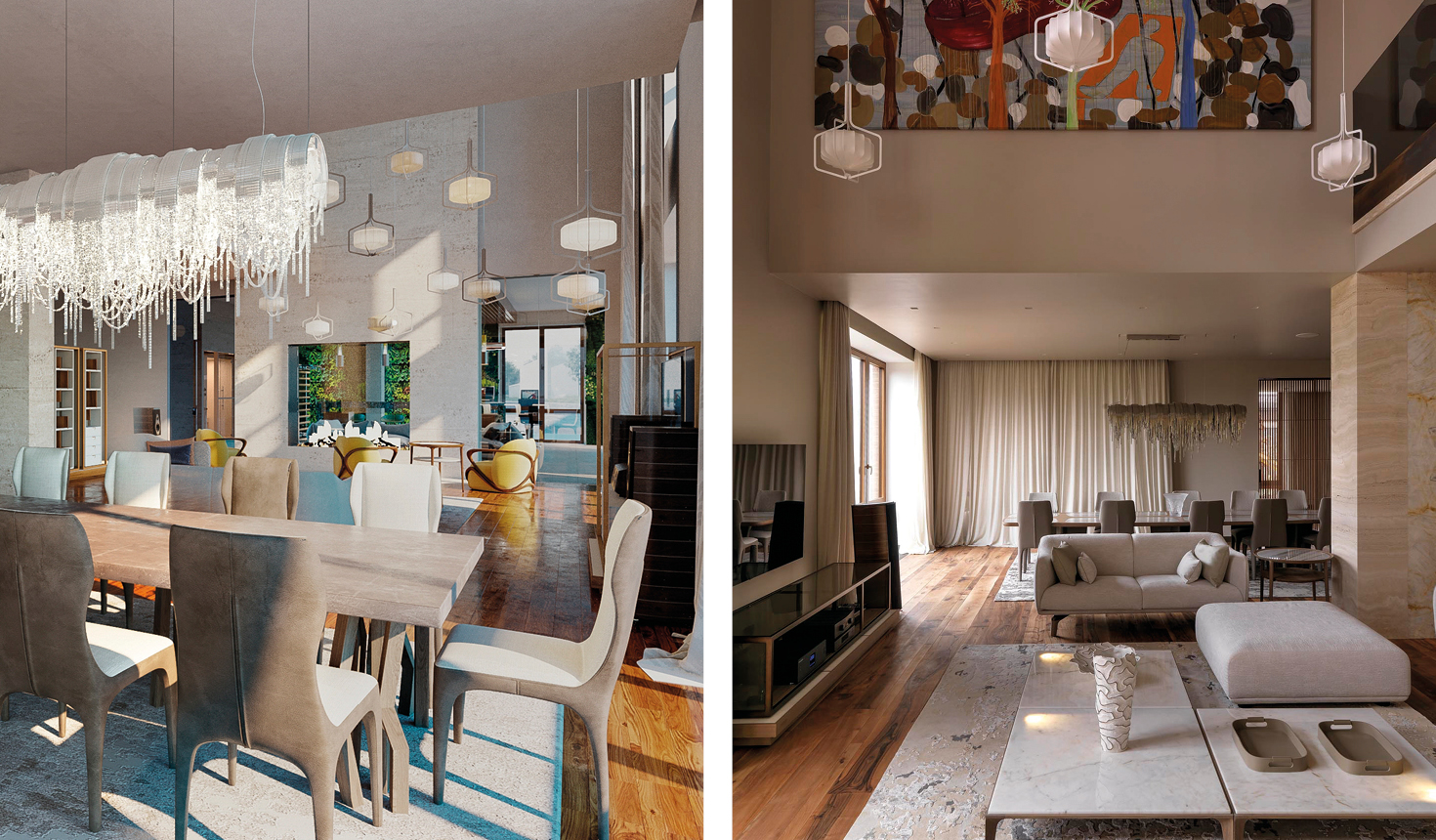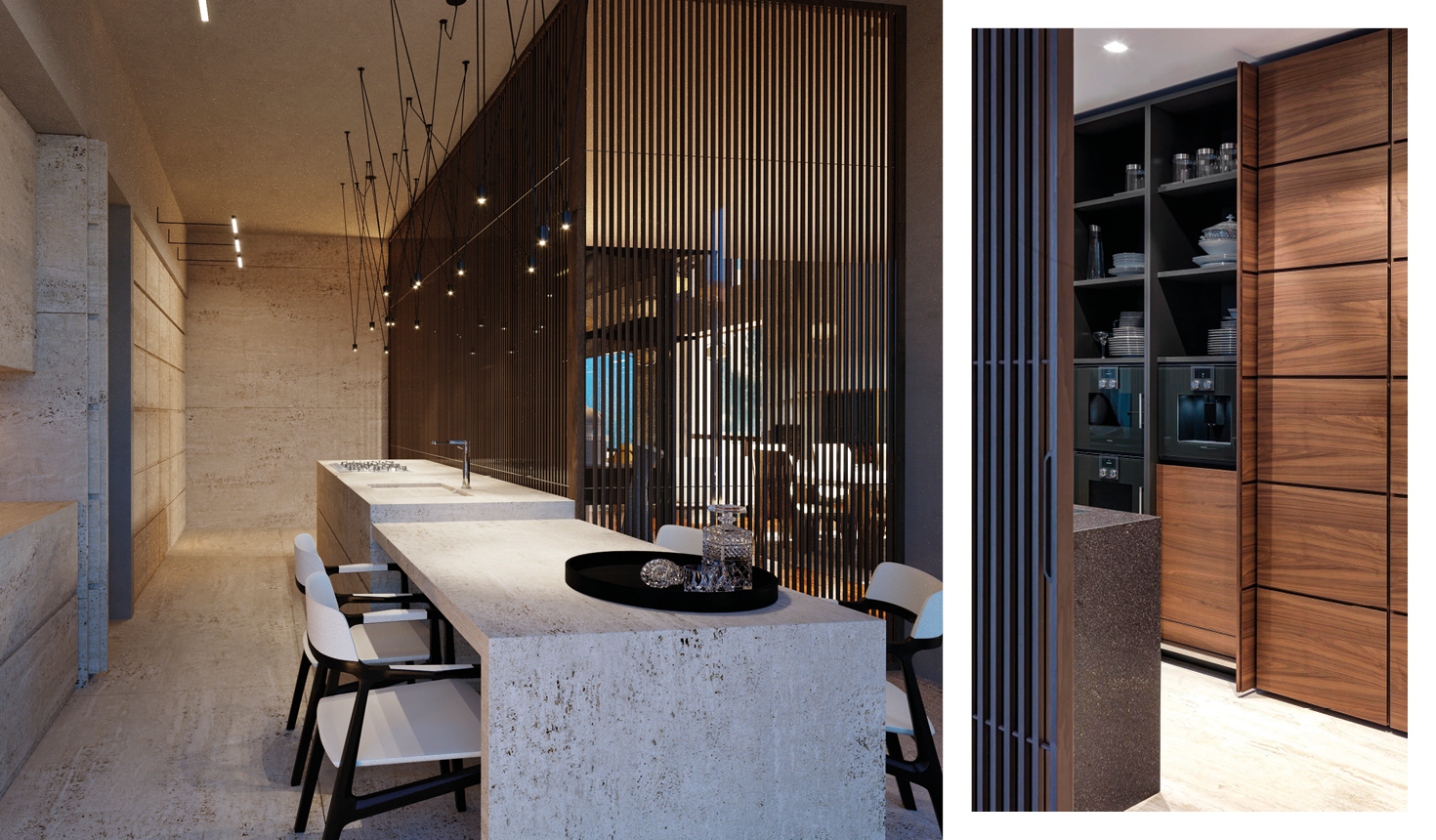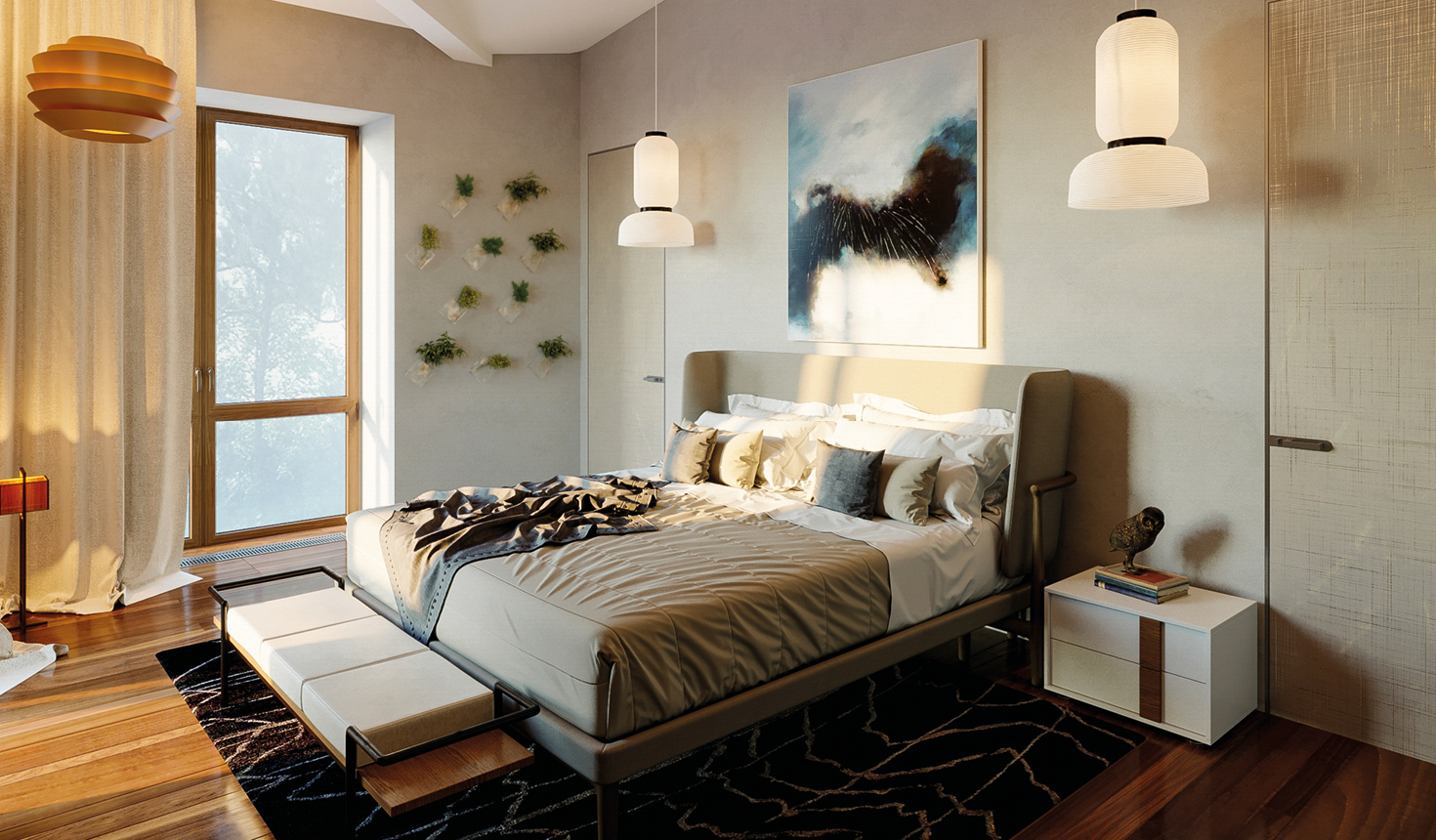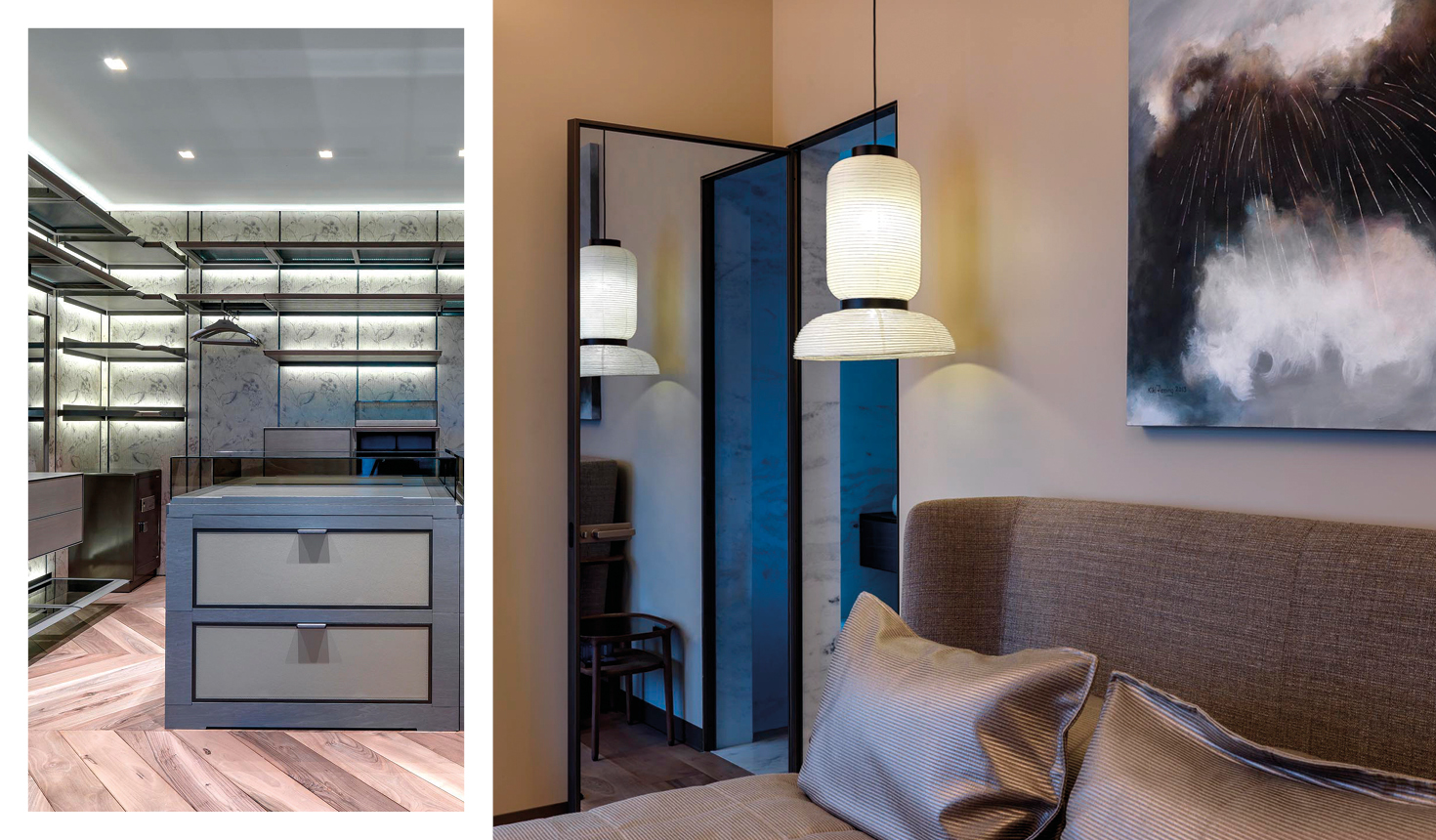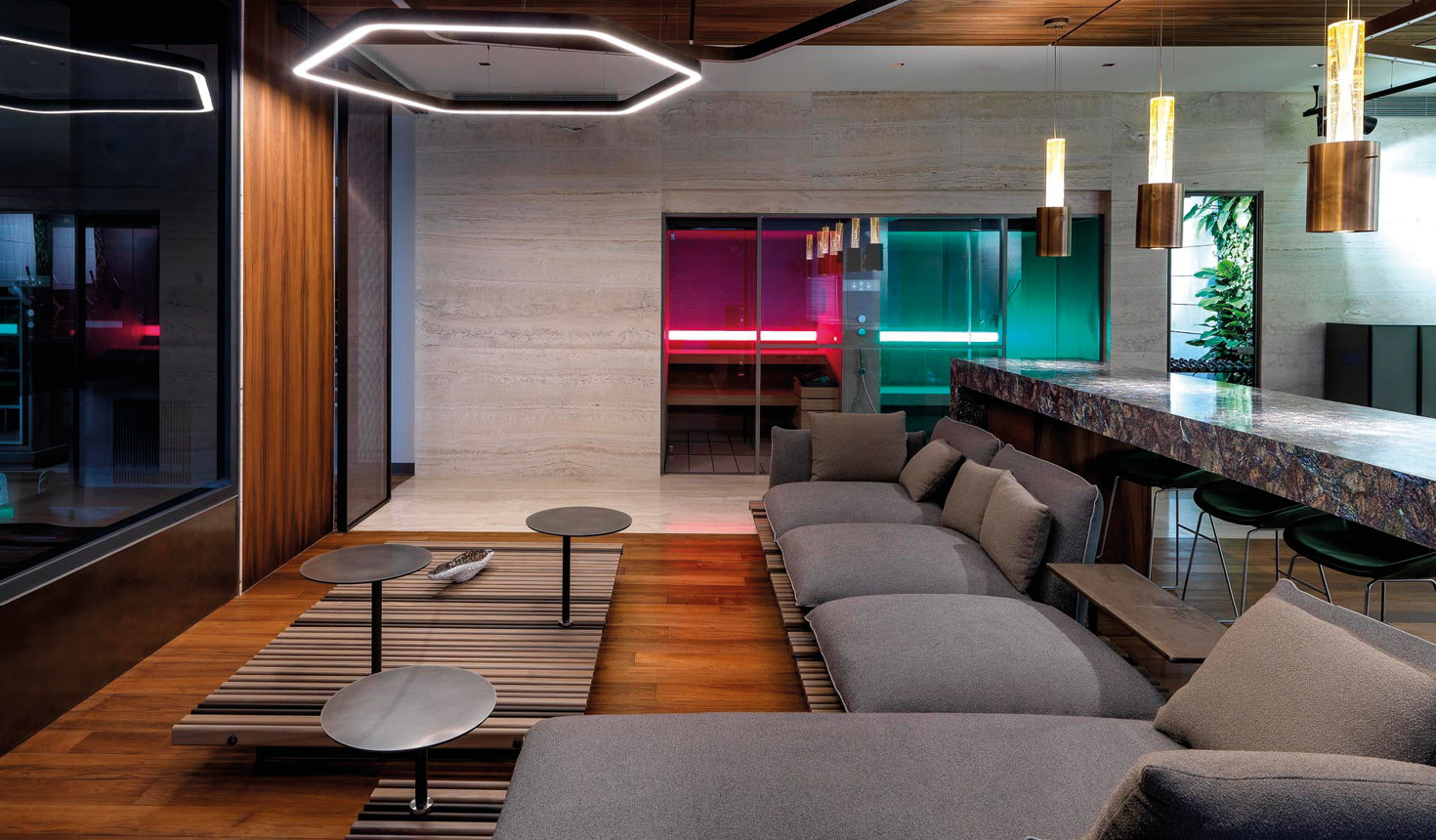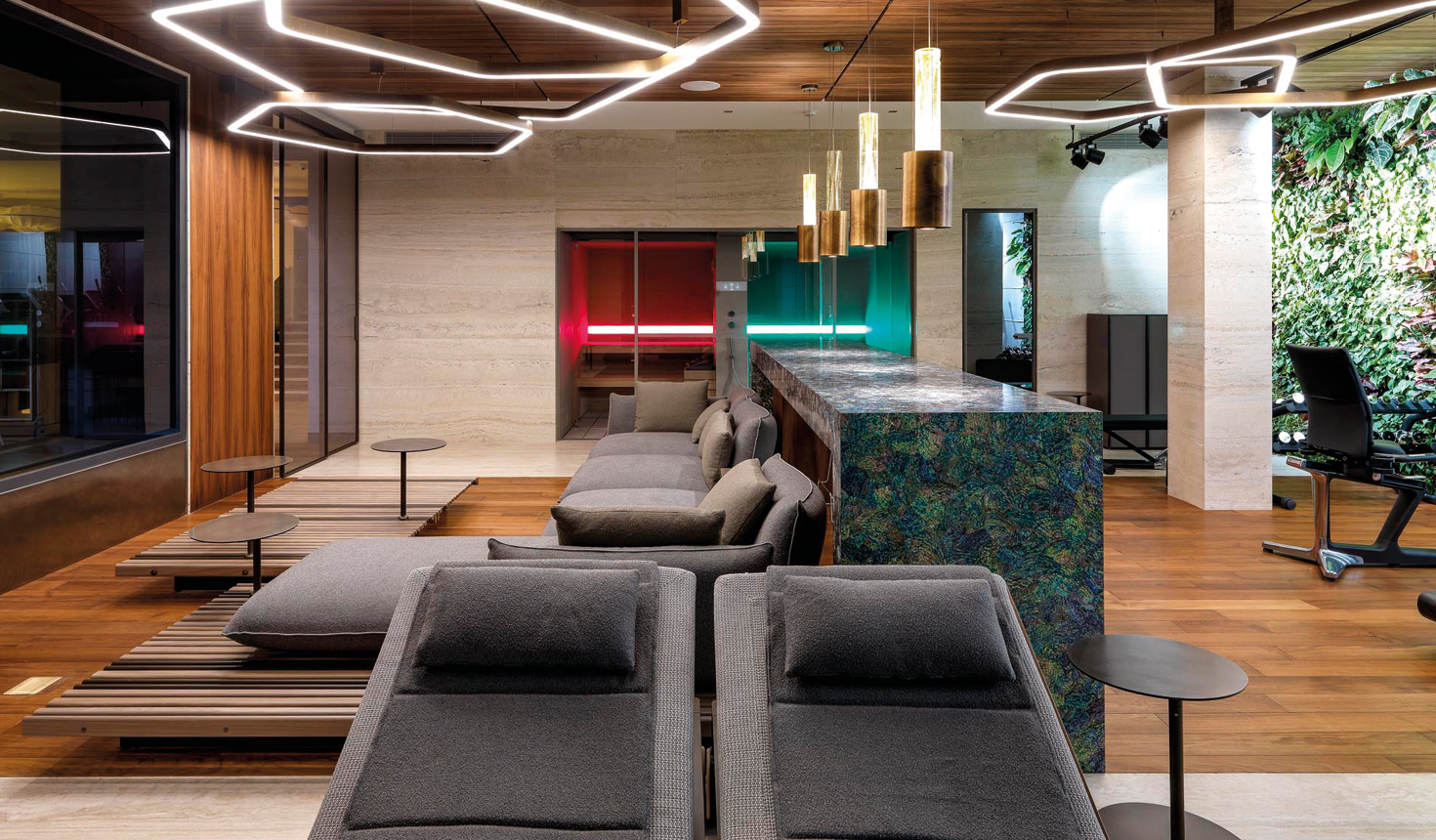 Moscow, 2021
Interiors Architect Dmitry Kulish, STILE DI VITA
Modern private villa with an area of 950 square meters, in Moscow. Architect Dmitry Kulish worked out the concept of the bright interiors with spaces flowing into each other, characterised by a warm colour scheme, harmonious selection of materials and simplicity of lines. The key idea of the project is the interaction of the interior with nature.

In addition to natural materials such as travertine, American walnut and teak, the project includes elements such as a double-sided fireplace separating the living and spa areas and a vertical garden with tropical plants in the pool area. Panoramic windows make it possible to visually incorporate the surrounding designed landscape from the house.

Many Giorgetti pieces have been included to the project. The living room features an open space and high ceilings and is defined by the DRIVE sofas and the iconic HUG armchairs, together with the ATON and AMIRAL small tables. The dining room is characterised by the TICHE chairs, while the ALEXA chairs furnish the kitchen with elegance. The APSARA system and GEA beach loungers are the protagonists of the fitness area. The master bedroom is defined by the PEGASO bed and the villa includes a walk-in closet entirely designed with the REIWA system.
Photo by Massimo Listri