EVENTS | Celebrating the essence of wood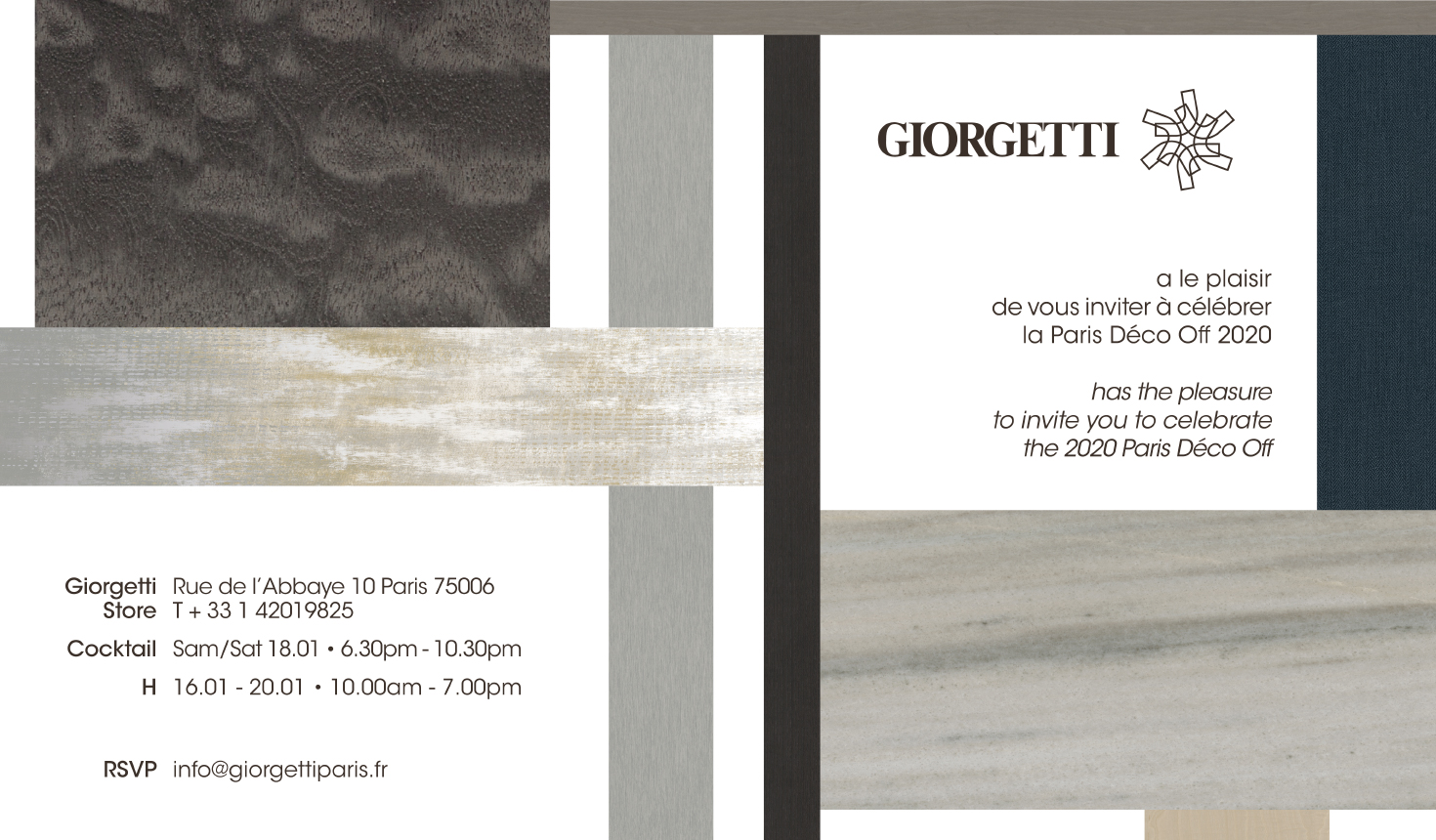 Paris Déco Off, the Parisian appointment with trends in interior design and home decoration, is back from January 16th to 20th
At 10 Rue de l'Abbaye, in the heart of Saint-German-des-Prés, Giorgetti presents the excellence of contemporary design Made in Italy.

On this occasion, Giorgetti dedicates the Store windows to Luciano Molinari's creativity, woodworker from Milan. With his refined spinning tops made from solid wood scraps, the artist celebrates the preciousness of the wooden materials always used by Giorgetti.

The company's collections, as well as the spinning tops, are born from the deep passion for wood and from the manufacturing skills. In 20 years, Luciano Molinari collected more than 350 wood varieties from all over the world.