MOODS & SHAPES | Miyabi, aesthetics and functionality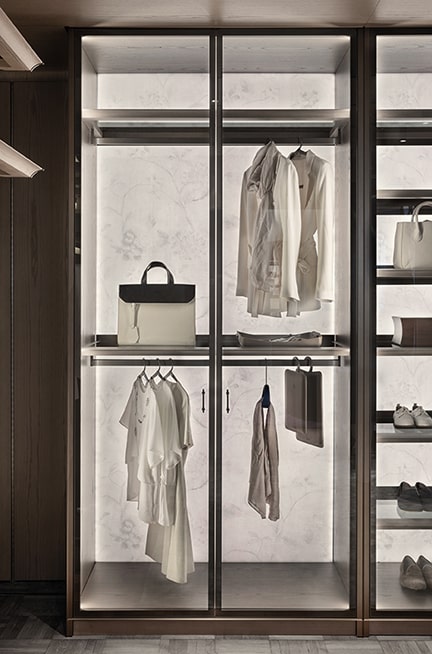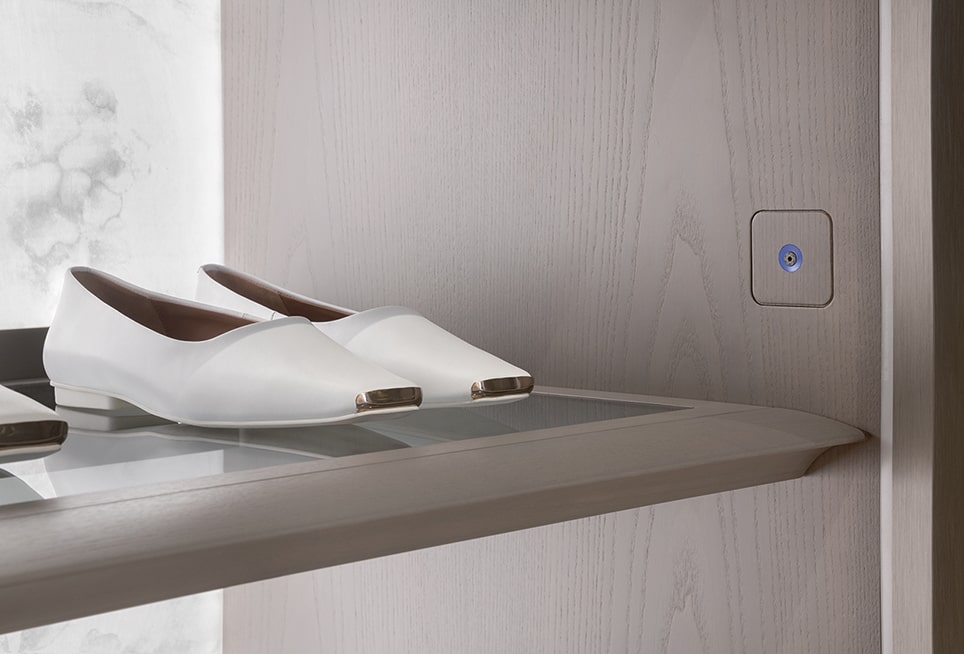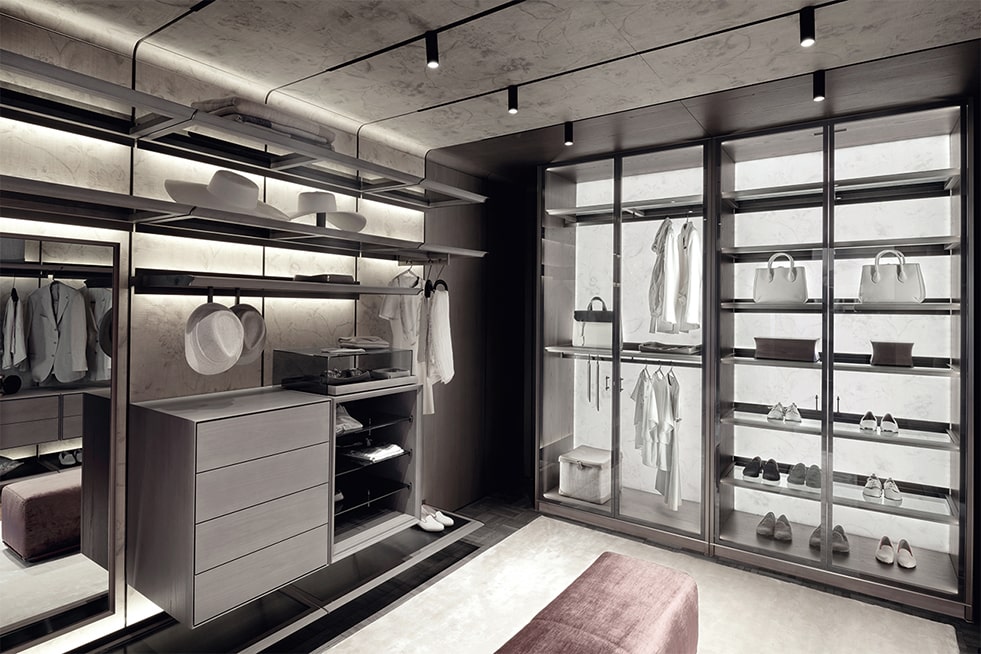 The IPG technology behind Miyabi
The night area goes beyond the traditional concept of bedroom to become an intimate environment thanks to the Miyabi walk-in closet, designed by the Centro Ricerche Giorgetti, which recalls the charm of a precious treasure trunk.

Miyabi is a modular solution: an architectural project where to store clothes and private objects. In ash wood, this walk-in closet offers a functional and modular organisation of the several elements based on the personal needs and the required dimensions.

Miyabi is internally customisable thanks to many accessories that are fully integrated in their design with those of Reiwa, a custom walk-in closet already part of the Giorgetti collection since 2019. The integration between the two systems, open and closed, allows to create projects by combining them.

To meet the needs of the hectic daily scenarios in our society, it is possible to add a sanitiser to every Miyabi unit, a device aimed at sanitising footwear, clothing and personal items through an air treatment that involves three phases: filtration, neutralisation and ionisation.

In the first stage, dust, bacteria, odours and other solid particles that remain on clothes throughout the day are filtered out. These particles are moved by the fans of the device, which however remains silent throughout the whole process. The system is equipped with a special filter that acts on the air inside the cabinet, retaining what is moved by the fans.

The second phase involves the neutralisation of what is retained by the filter through UVA radiation, thanks to the Leds integrated into the device; the process increases the reduction of the bacterial load.

In the third phase, the bipolar ionisation technology ( IPG technology) integrated with the sanitiser produces and introduces millions of positive and negative ions that destroy bacteria and odours, sanitising the clothing, footwear and objects contained inside the wardrobe. IPG technology, positive and negative ionisation, makes Miyabi's sanitiser an excellence in the elimination of pollutants, odours, smoke, mould and bacteria.