MOODS & SHAPES | The art of woodworking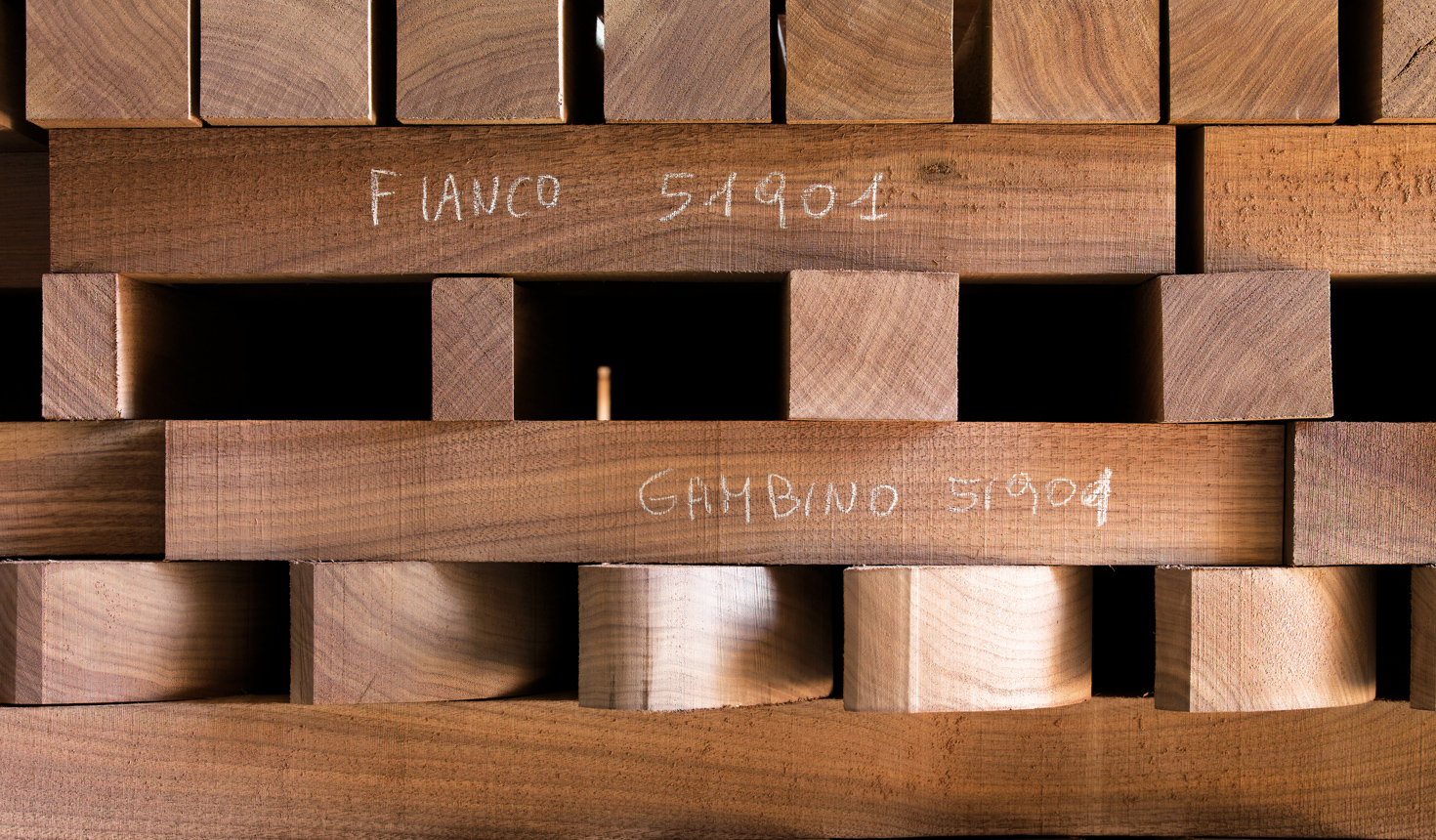 On the "Voices" of Giorgetti Channel, the wood manufacturing processes of the 2020 collection
Giorgetti shows its skills in wood manufacturing and presents some creations from the 2020 collection, made with this fascinating material and explained by their designers' voices. Every piece of wood is unique in colour, veins and shape: massive wood requires great knowledge about the raw material and the manufacturing processes.

Alessandro Guarisco, Giorgetti R&D Manager, talks about the sinuous shapes of the new pieces, emphasising the skills in choosing and working wood, the precision of CNC machines, Giorgetti craftsmen's technical preparation and artistic sensitivity. Kiri is an example, a cabinet by Setsu & Shinobu Ito: the external part is composed by vertical canaletto walnut strips artfully shaped one by one to create a seductive movement on the surface.

Carlo Colombo tells us about two of his new products designed for Giorgetti: the Ago table and the Spaziotempo table lamp. The table is an extention of the Ago collection, maintaining the distinctive aesthetic section: the exposed metal structure is inserted into the wood of the legs as a thread entering the eye of a needle. In the wooden version, the top is divided in four sections and the material is selected to create a mirror effect on the surface. The structure of the Spaziotempo lamp is a canaletto walnut rectangle: the conjunction between the surface and the shoulders is highlighted by the precious detail of a finger joint. The thickness of the upper part is carved to contain a sphere, the light source of the lamp.

Umberto Asnago explains that the base of Janet, chair and bergère, is the result of the harmonious cooperation with Centro Ricerche Giorgetti. A metal structure guarantees the stability of the piece and is enriched by two couples of lathed massive wood pieces. Janet appears to float above the base, in the contrast between the solidity of the external shell and the softness of the seat and the back.

Giorgetti's secular skills in wood manufacturing are shown in the Special Wood Manufacturing short movie produced by MUSE Factory of Projects: it can be watched on Giorgetti Channel in the VOICES section.