PINKHAM POINT 06 THE OUTDOOR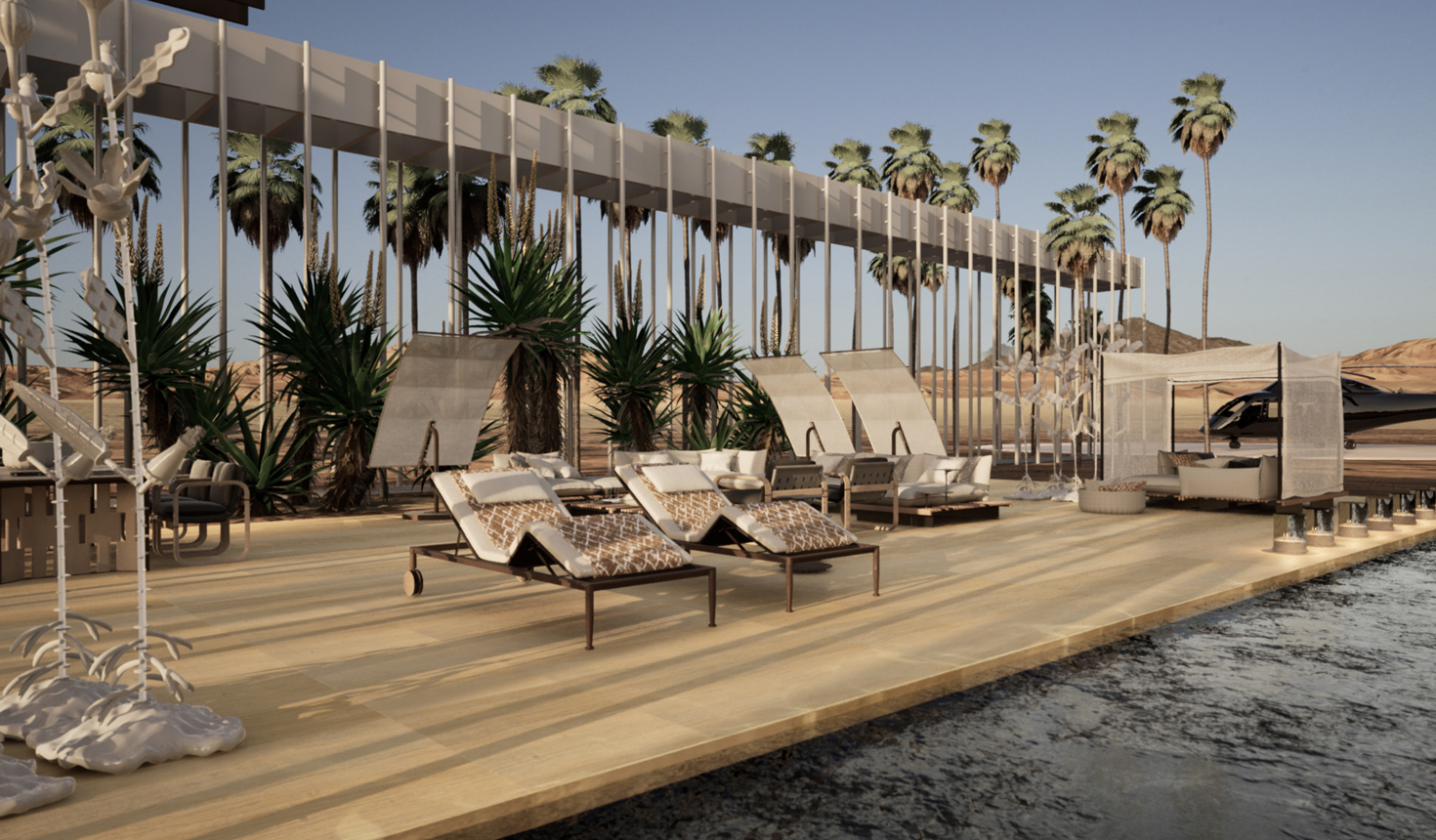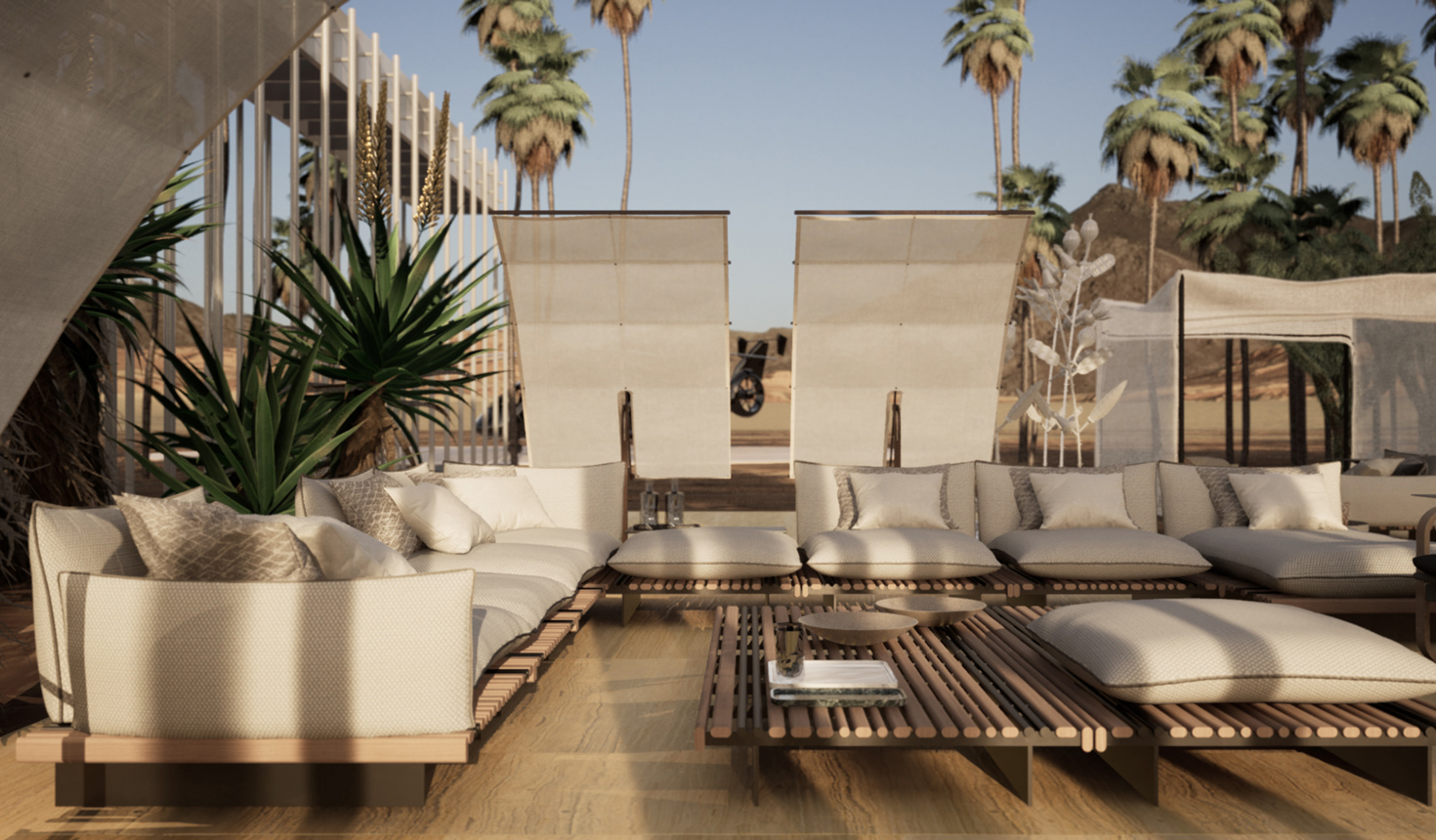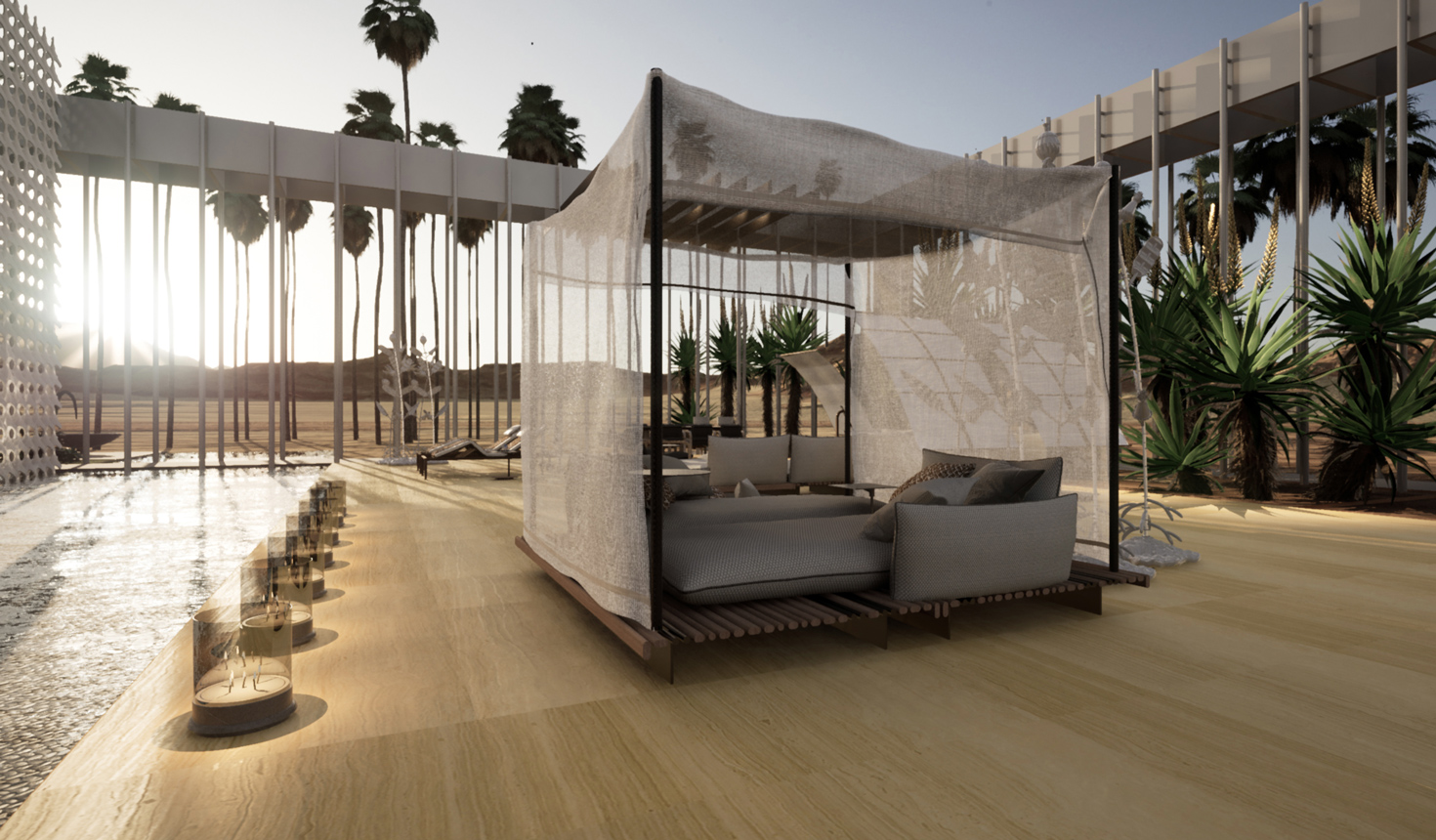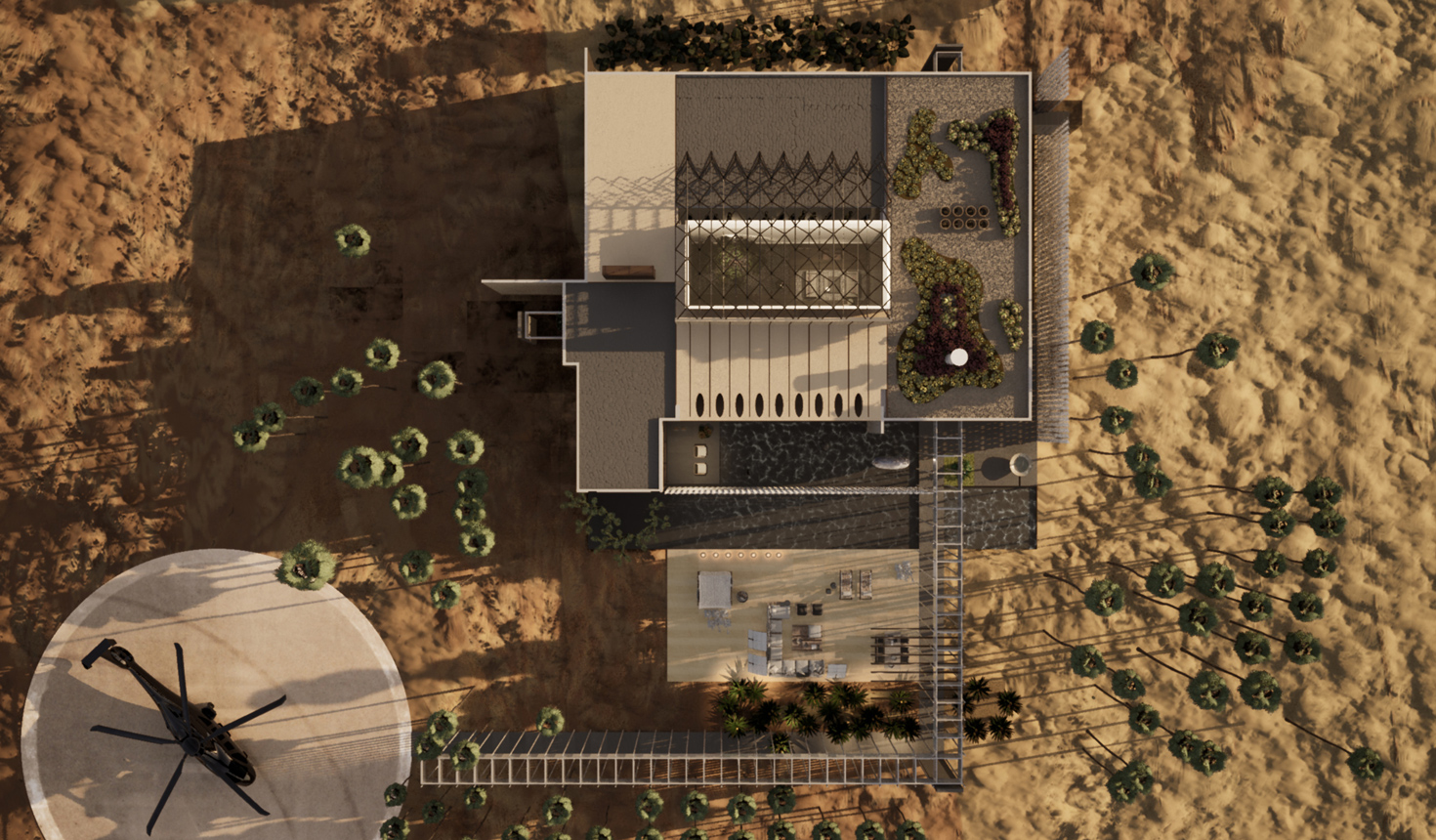 The last episode of the film is on air on Giorgetti Channel
Giorgetti continues with the Pinkham Point project, an anthology created thanks to the potential of digital technology that reveals the sophisticated environments of a virtual modernist home in which new collections mix with Giorgetti classics. The cinematographic techniques, made of wide tracking and close-up shots, together with a musical crescendo, gives back a poetic narrative which, in the
last episode
, show the outdoor experience signed by the company, unveiling the exteriors of the villa and the disruptive nature surrounding it.
The
Apsara
seating system by Ludovica+Roberto Palomba is versatile and modular: an oasis of tranquillity to be reinvented several times during the day according to needs. The large
Break
table by the duo of Milanese architects is also defined in the repetition of a rectangular element. The
Loop
armchairs are positioned around the table. The sun beds and parasol from the
Gea
collection are signed by Chi Wing Lo.
Some of the Atmosphere novelties connote the open air area, such as the
Area
marble trays by Giancarlo Bosio, the
Koi
baskets and the
Amazonia
sculptures by Roberto Cambi, sculptor, painter and master glassmaker, at his first experience with Giorgetti. In white glazed ceramic, Amazonia is inspired by the flowers that grow in the Amazon forest area, used in the rituals of the Yanomami tribe to strengthen the deep bond between man and nature. The organic shape of the base allows the combination of multiple pieces to create a unique installation, a home forest.
The project Pinkham Point is signed and art directed by Giancarlo Bosio and was realised by the Giorgetti designers in collaboration with Superresolution, a studio specialised in the creation of virtual environments and high-quality graphic images.
Pinkham Point 06 The outdoor
Produced by Superresolution
Click here to watch on Giorgetti Channel
Discover more on Giorgetti Website
Stay tuned on
Giorgetti Channel
to discover more about the Villa!