SMALL TALK | Head-to-head with Roberto Cambi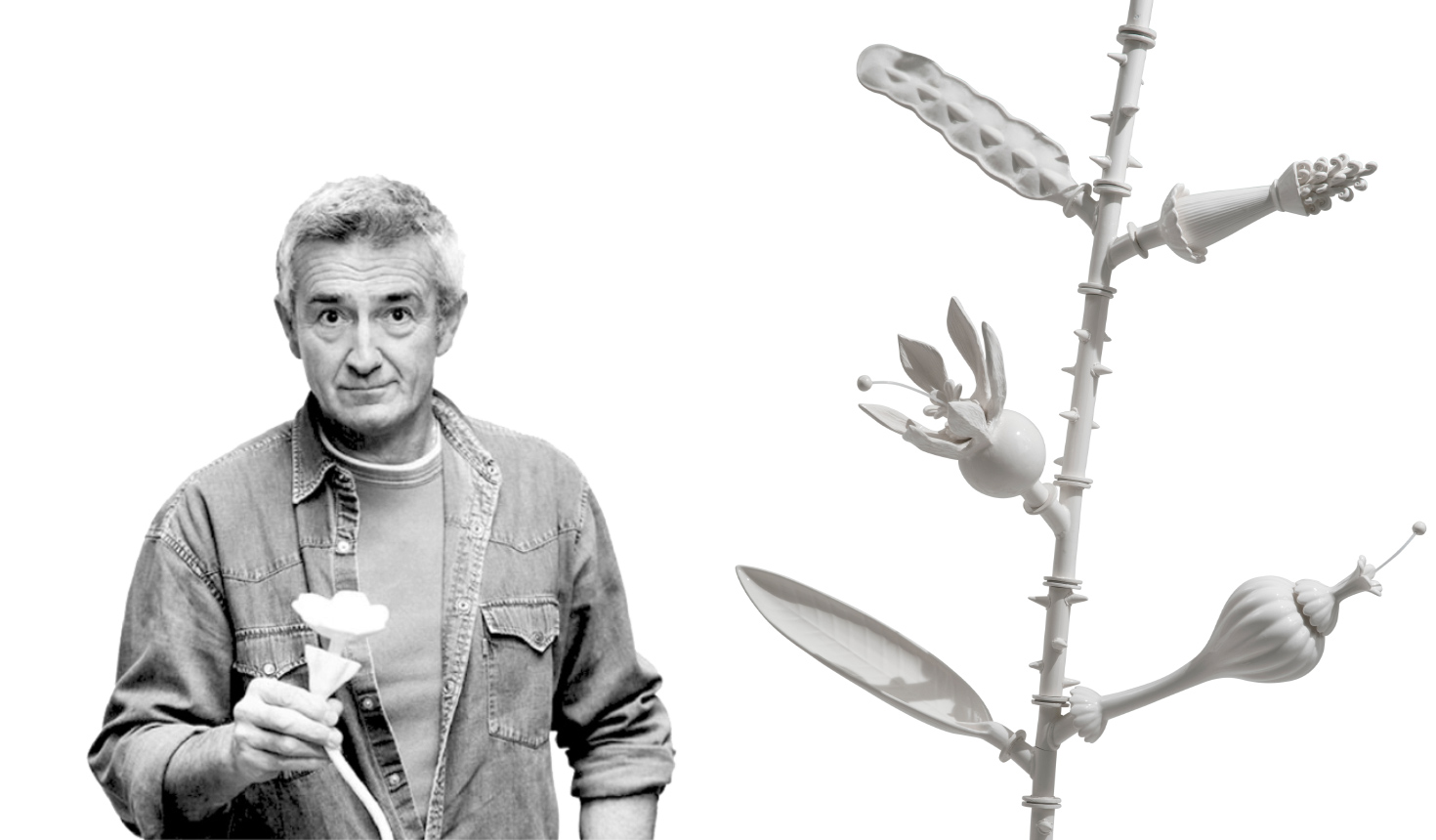 Sculptor, Cassano Magnago
_Please introduce yourself.
My name is Roberto Cambi and I was born under the sign of Pisces. I am a sculptor artist who likes to deal with design.

_What is your home like?
It is a very bright open space with a completely empty monkish part, which contrasts with the other, redundant with objects.

_Is there anything you'd change?
I don't want to change anything.

_Your relationship with the things around you?
The relationship is one of love, feeling, remembrance, enjoyment.

_Your favourite colour?
It is an ancient colour: Egyptian turquoise. A colour so vibrant that it remains a mystery why no one has been able to reproduce it since.

_What do you do in your leisure time?
I like to walk and discover places that are unknown to me.

_What could you never give up?
I would never give up my curiosity.
If we are talking about objects, there are some antique pieces in my collection that have defied time to reach me.

_Your ideal work space?
My Studio.

_Where does your creativity come from?
The creative act is a mistery. A mix of suggestions, perceptions, dreams and emotions.

_Any vices?
Vice presupposes a continuity of use and dependence, and in this case I have no vice. However, I do like to indulge from time to time.

_What does beauty mean to you?
Every era has its own canon of beauty. For me there are certain fixed points which are harmony, balance and respect, not only in proportions.

_A building or work of art you love?
As a building: the Sagrada Familia, I was a child when I first saw it and the roof was not yet finished. Every time it's amazing.
As a work: the three Caravaggios in San Luigi dei Francesi.

_A maestro who inspires you?
Not one in particular! Rather than inspiration, I feel admiration for all those who have followed their vocation without compromise. There are many of them.