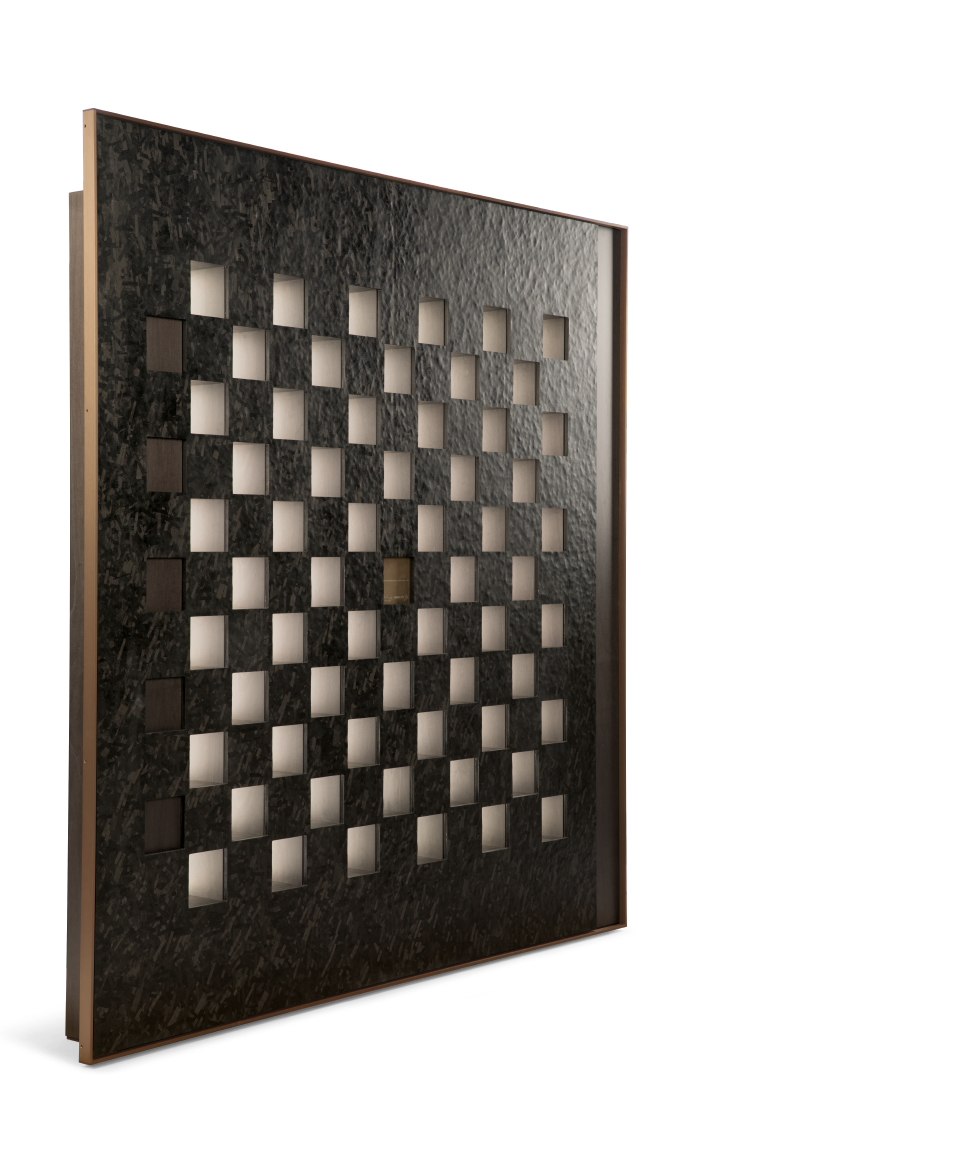 The cabinet of memories
A piece with a poetic soul, which holds Giorgetti's history within it, that reminds a precious display case, consisting of 120 compartments, in an alternating balance between the light and dark finishes of the maple wood, to symbolise a continuous dialogue between present, past and future.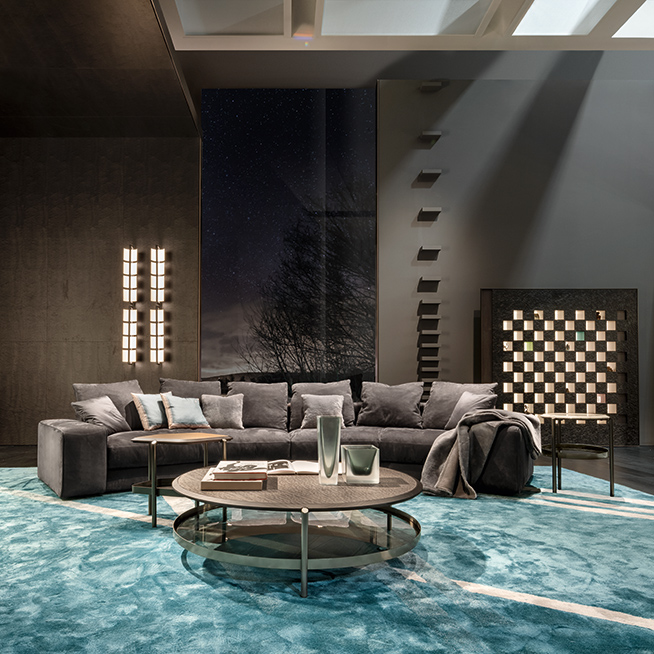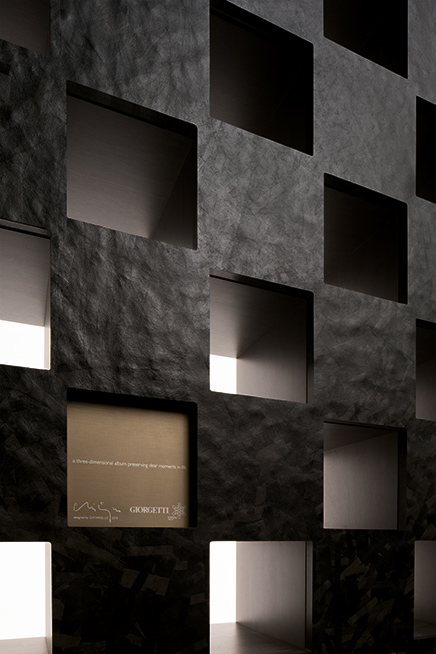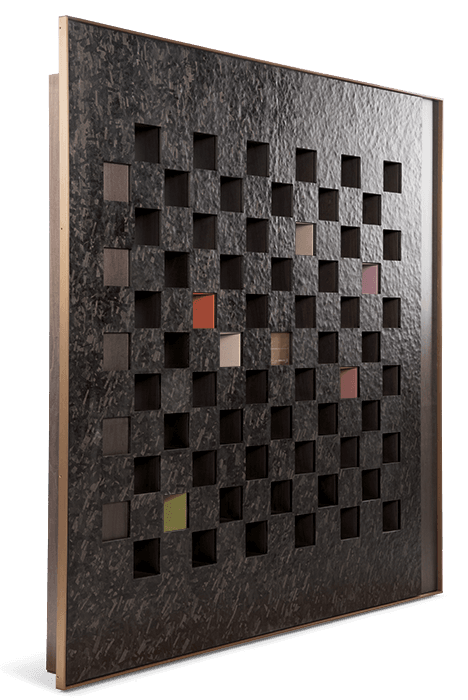 Wall sculpture cabinet in maple wood and door in carbon. It is composed by 120 compartments and it is backlit with LEDs whose light can be regulated.