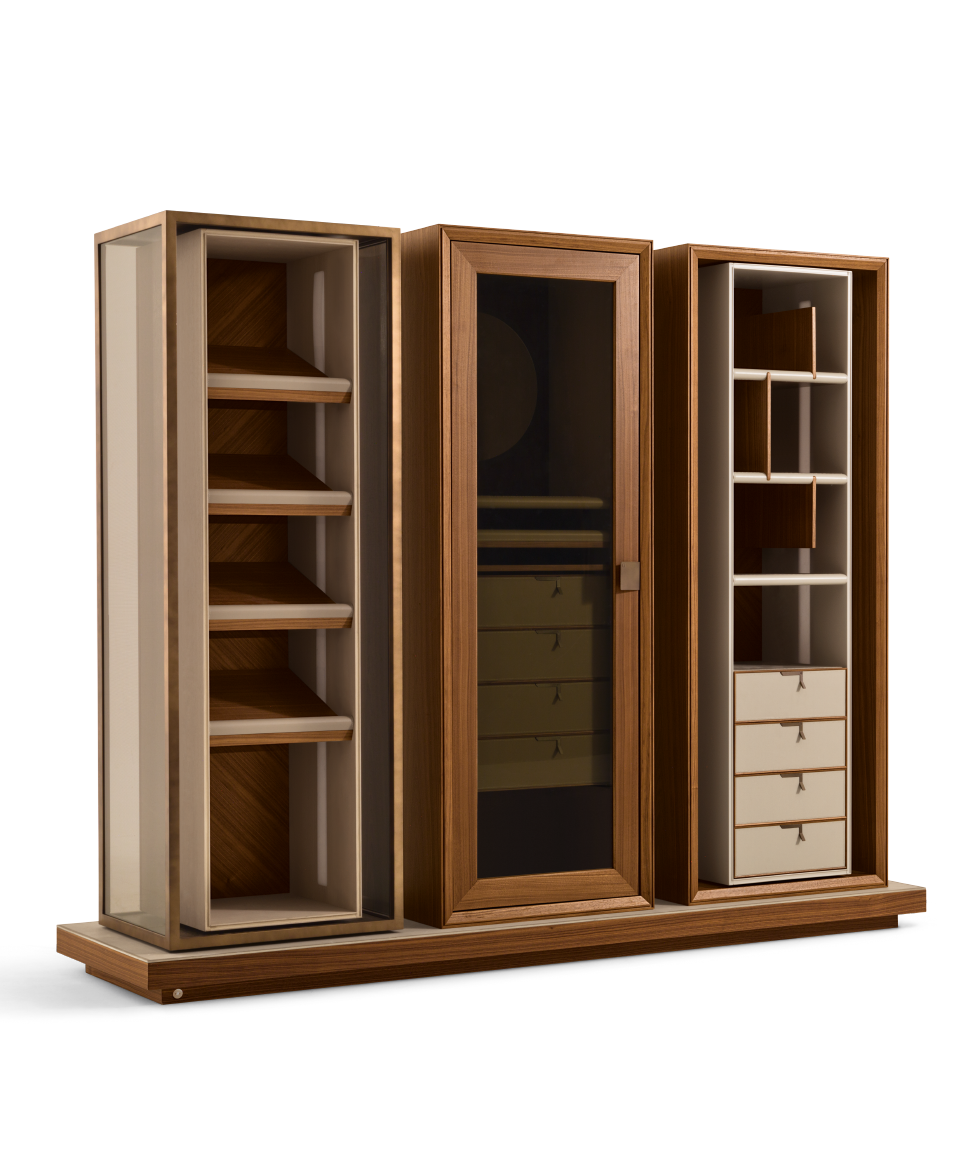 Town
A new skyline for living to compose as desired, in a vertical and horizontal way, depending on spaces and requirements, the rooms of the home.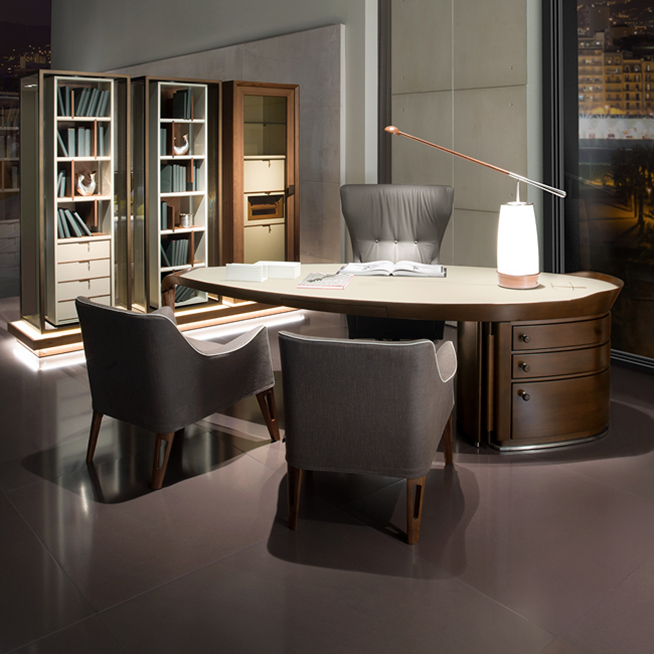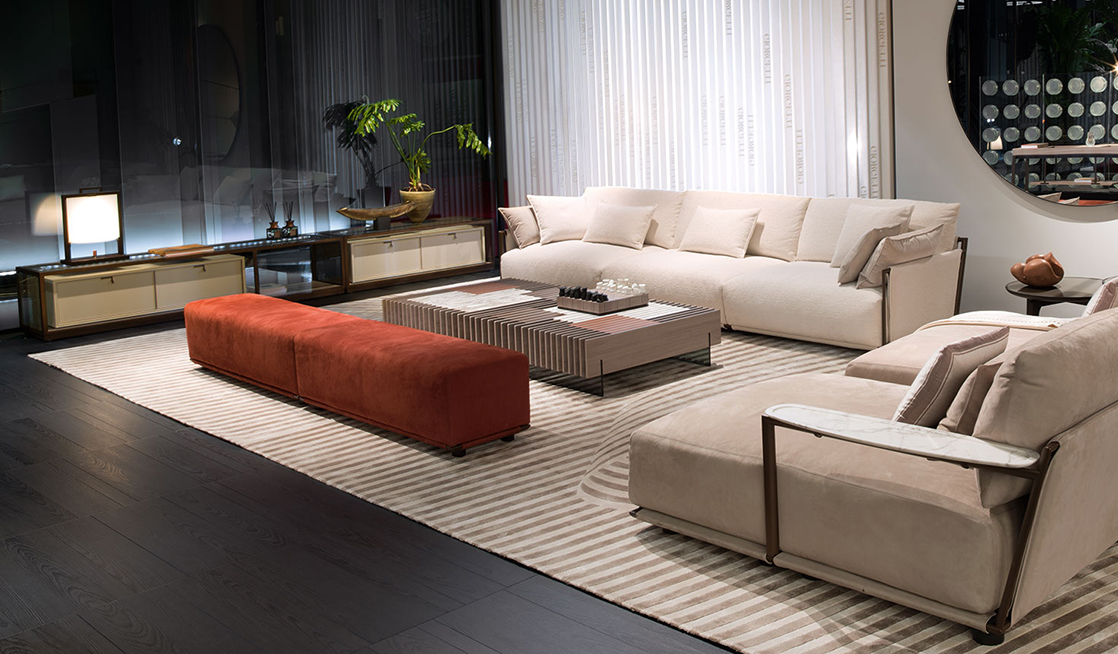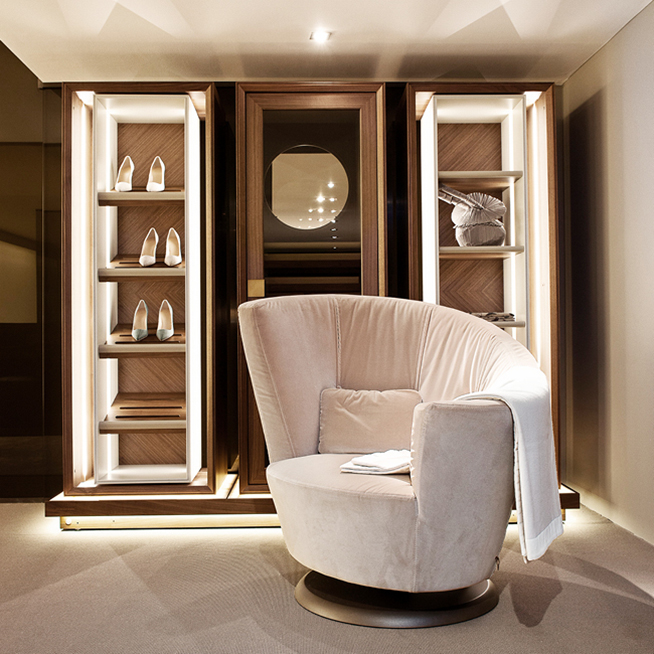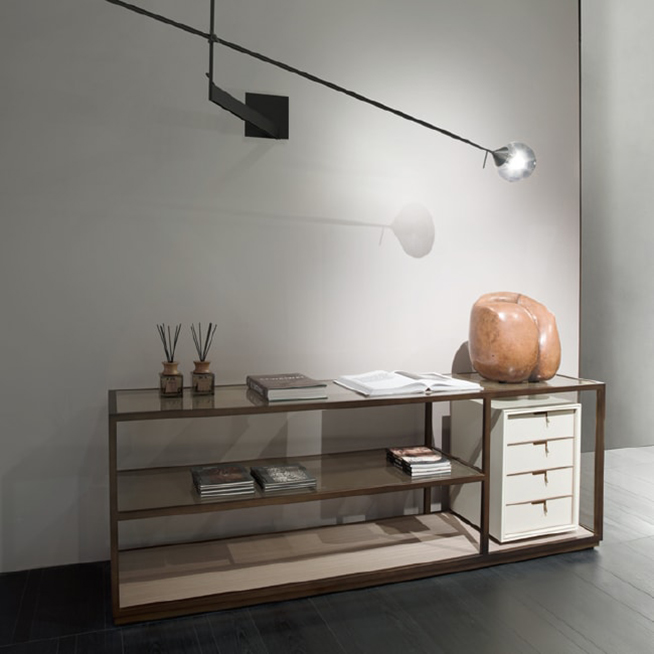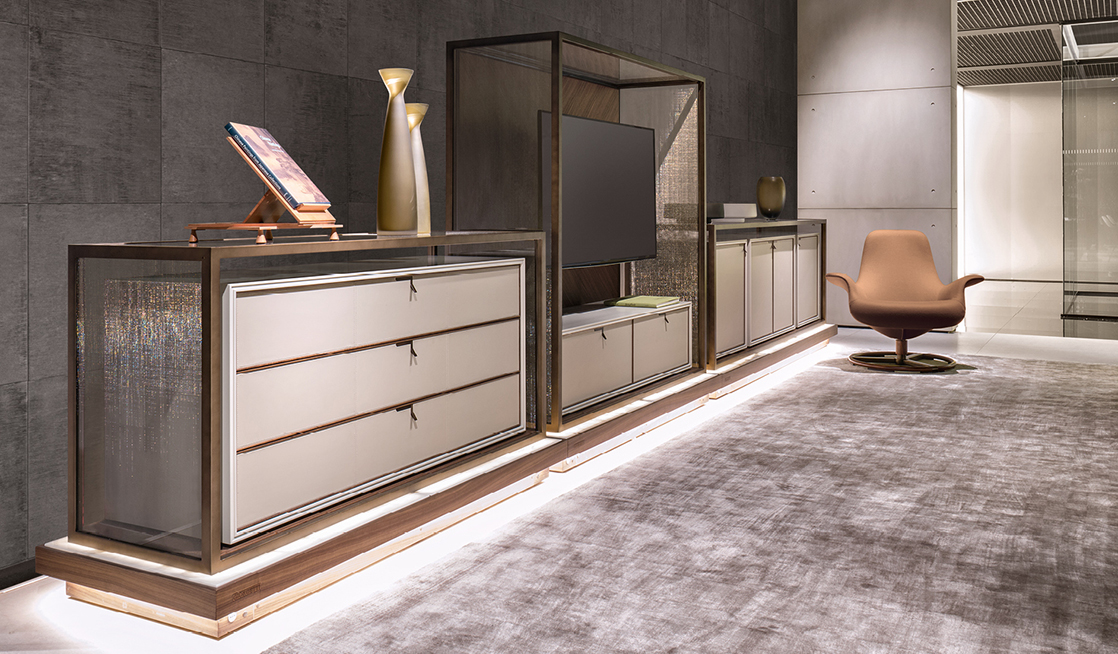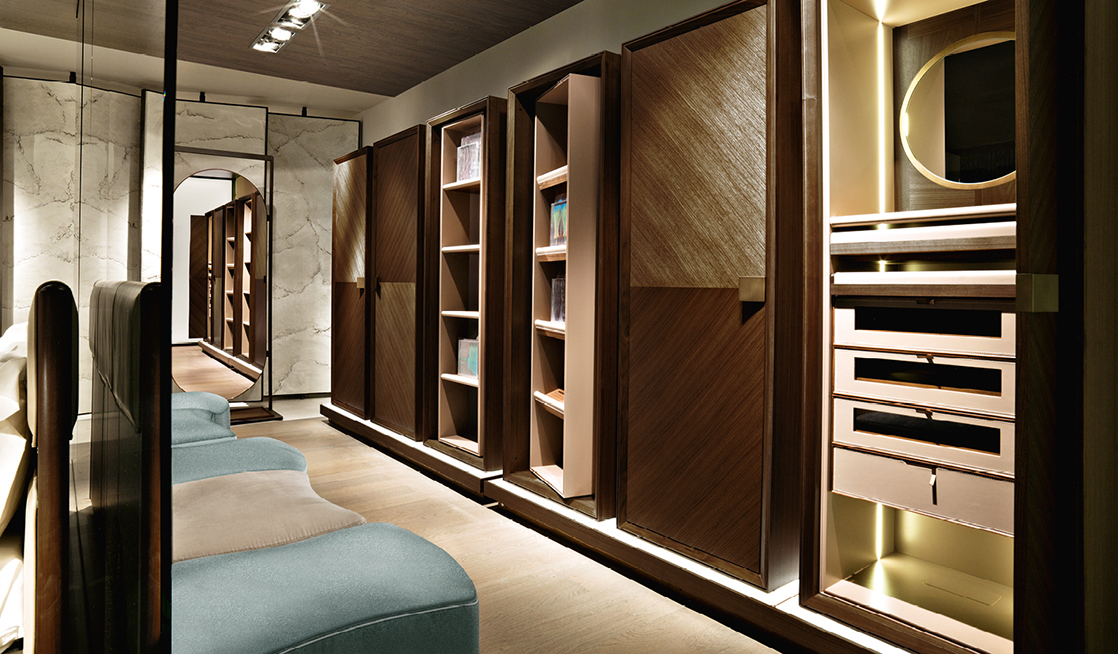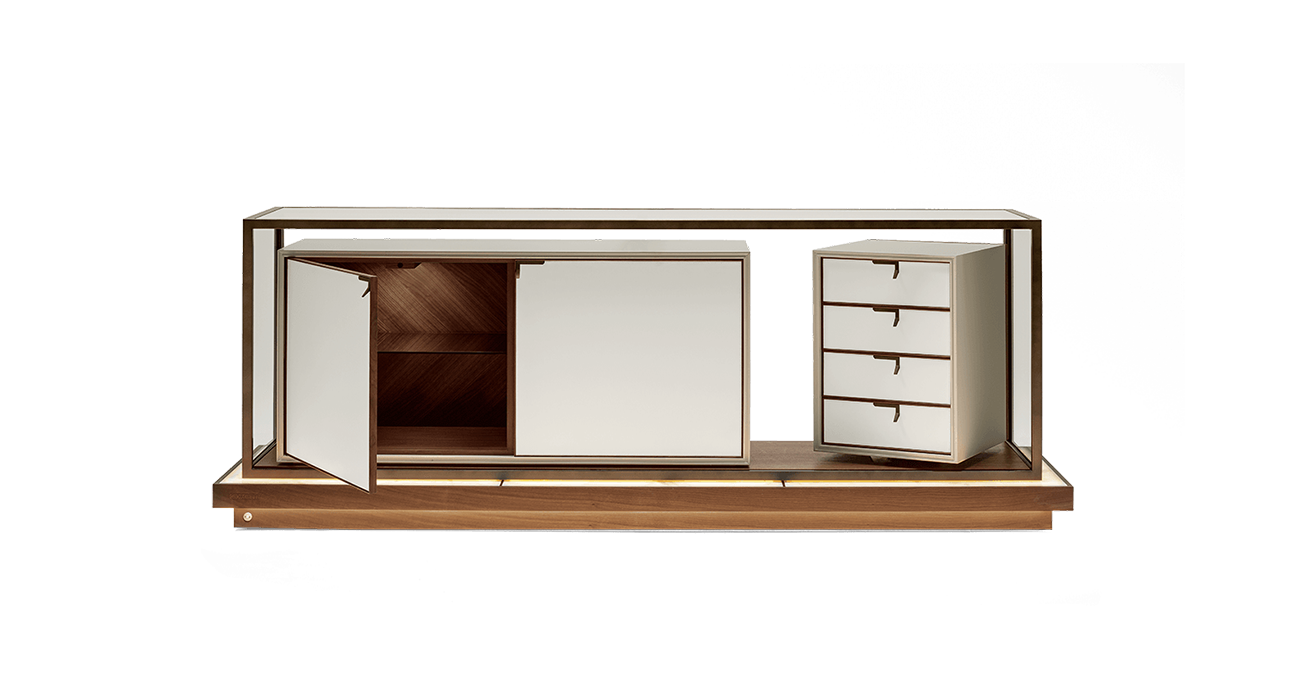 A multifunctional piece of furniture in walnut canaletto wood, metal and saddle leather with a single, double or triple base and LED lighting on the lower part.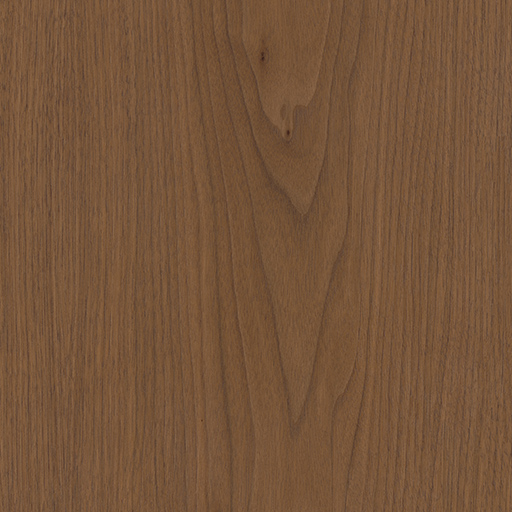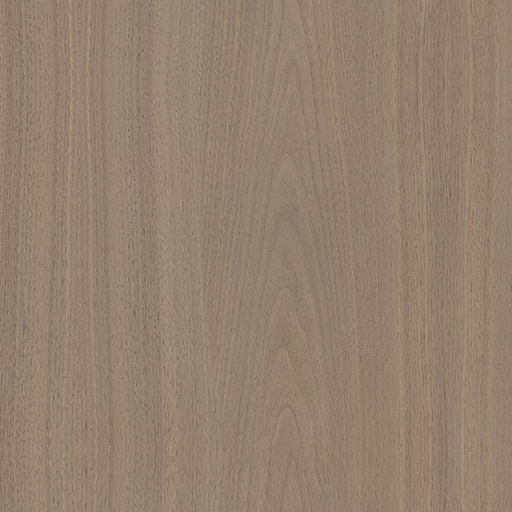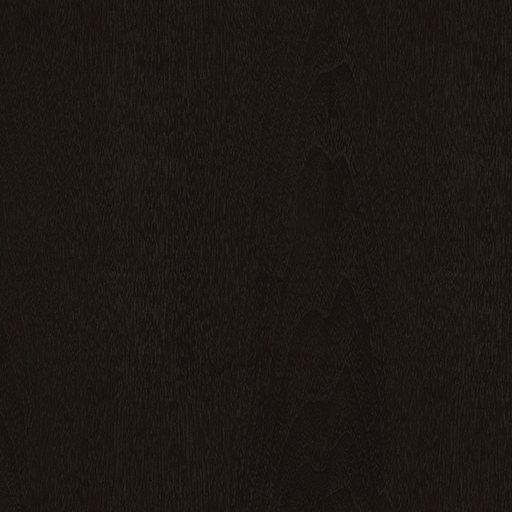 The design of our products is the result of the merging of centuries-old traditions, craftsmanship and attention in the selection of raw materials.