Villa Julia Project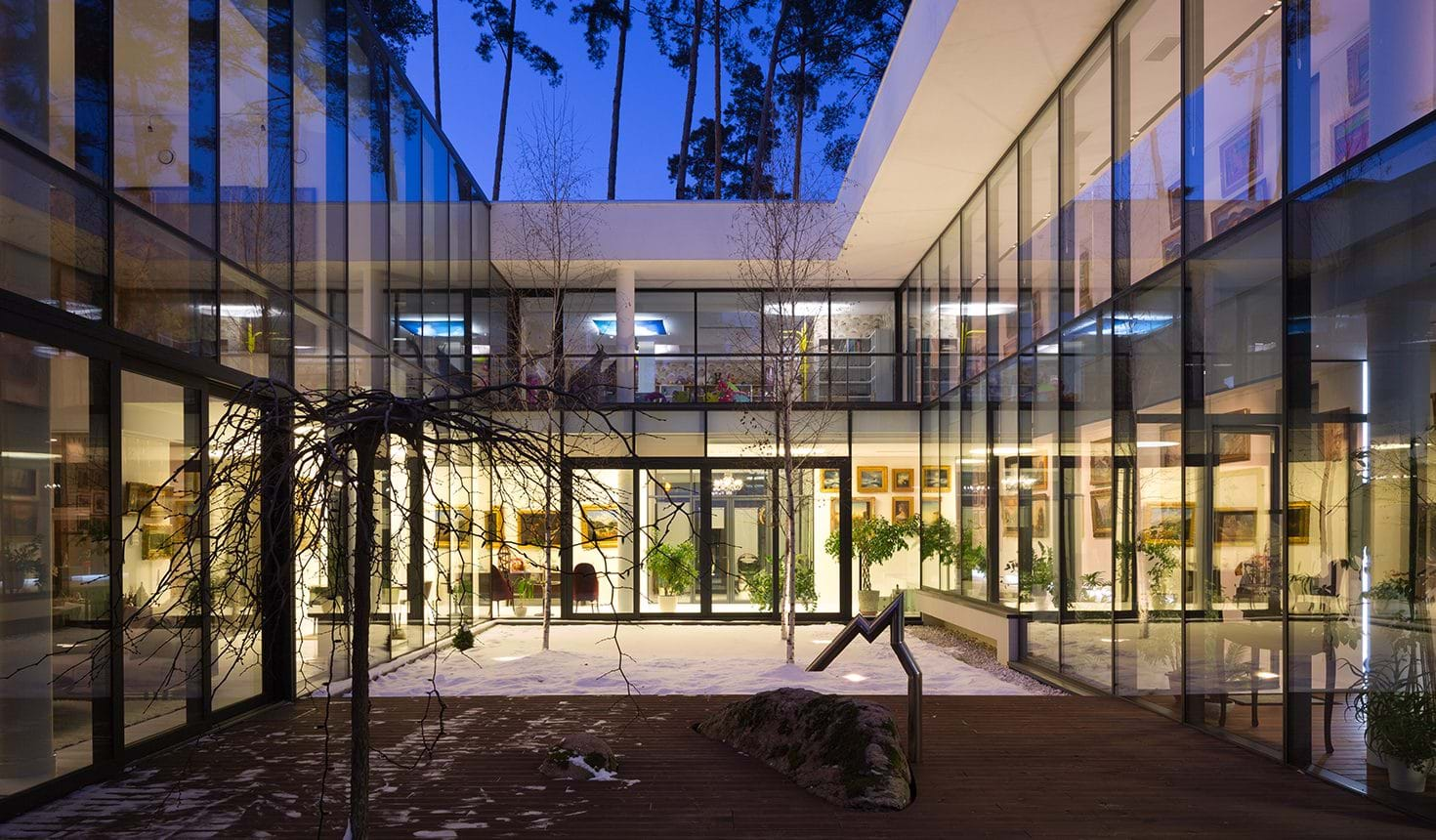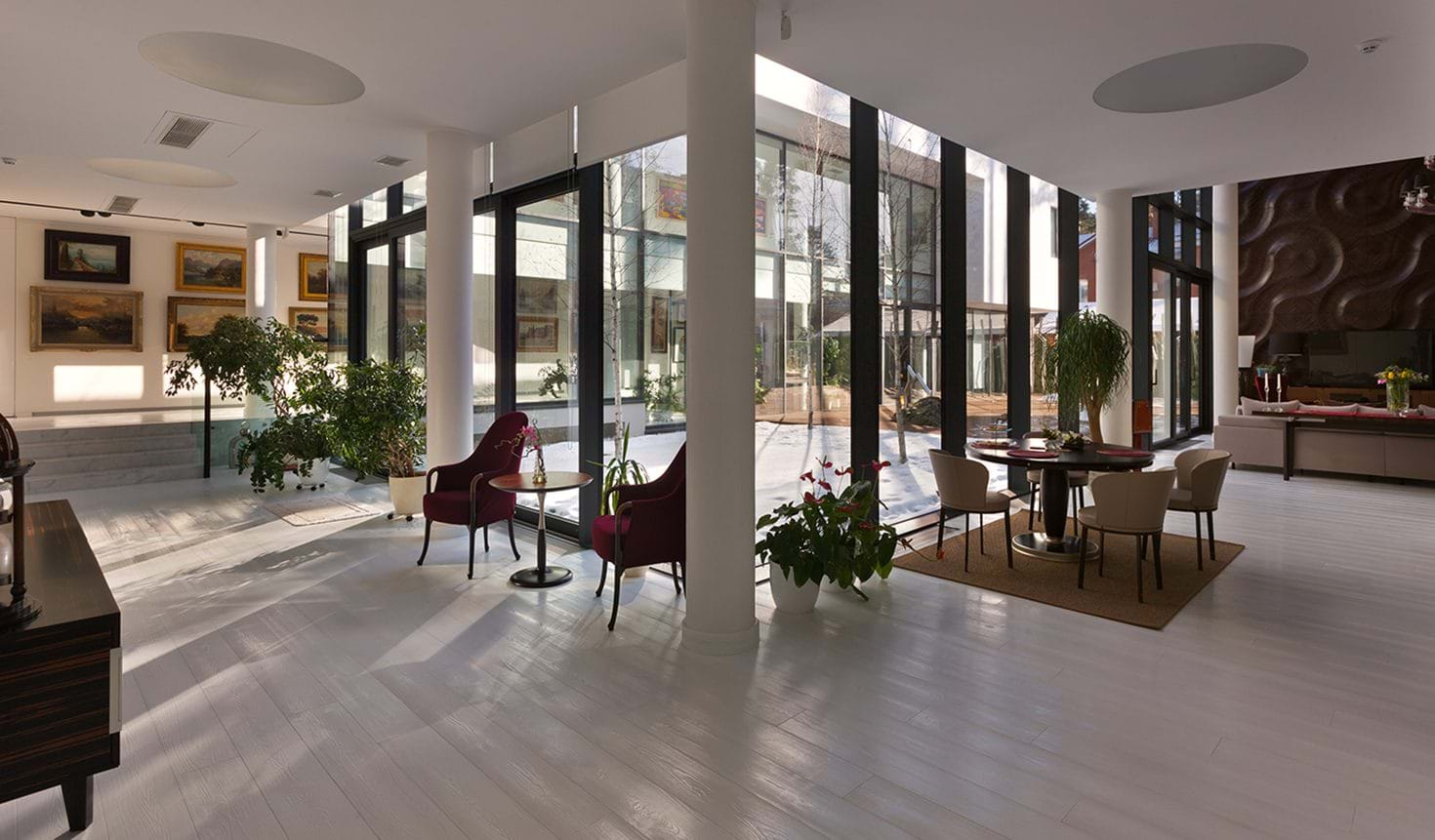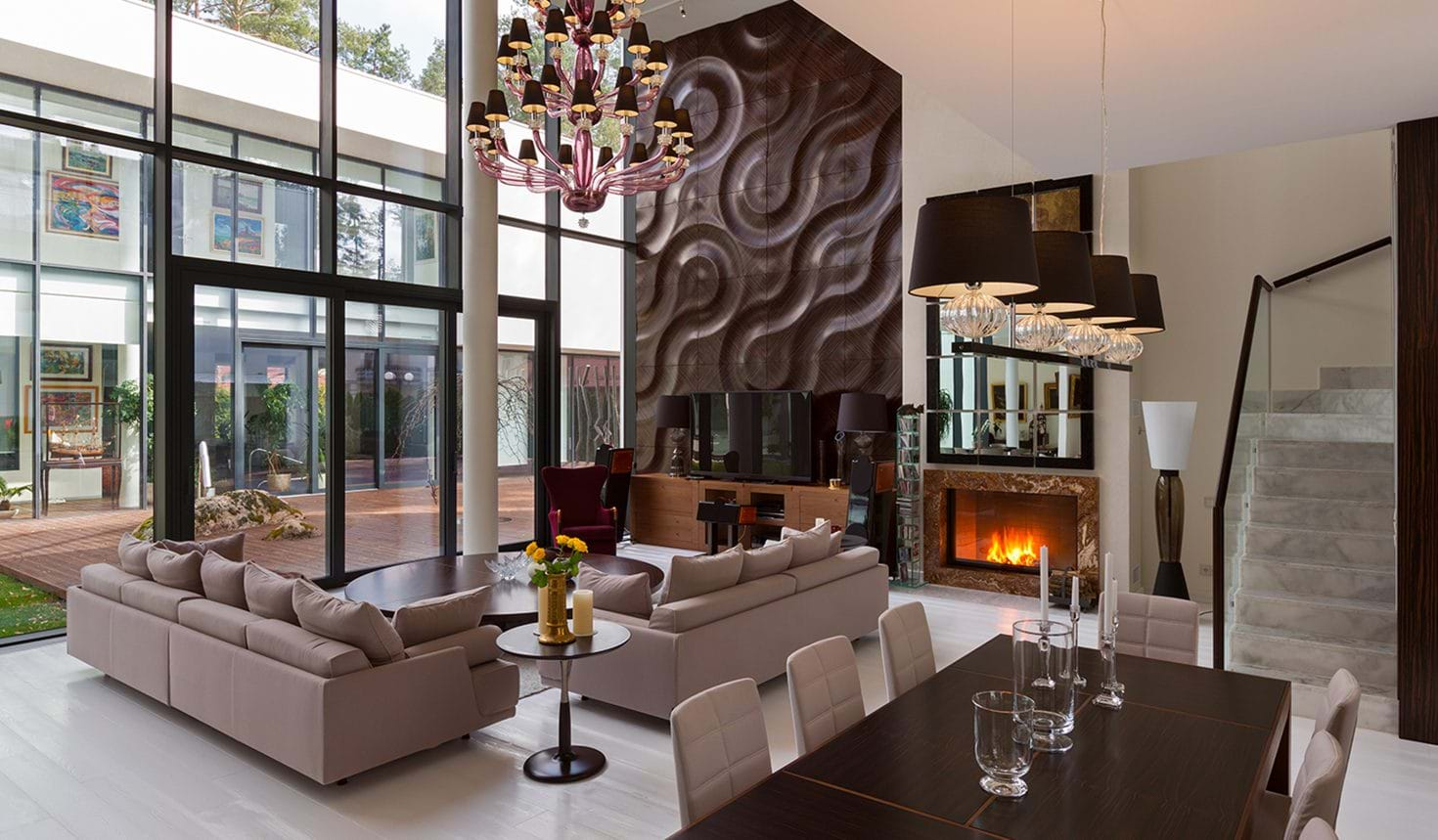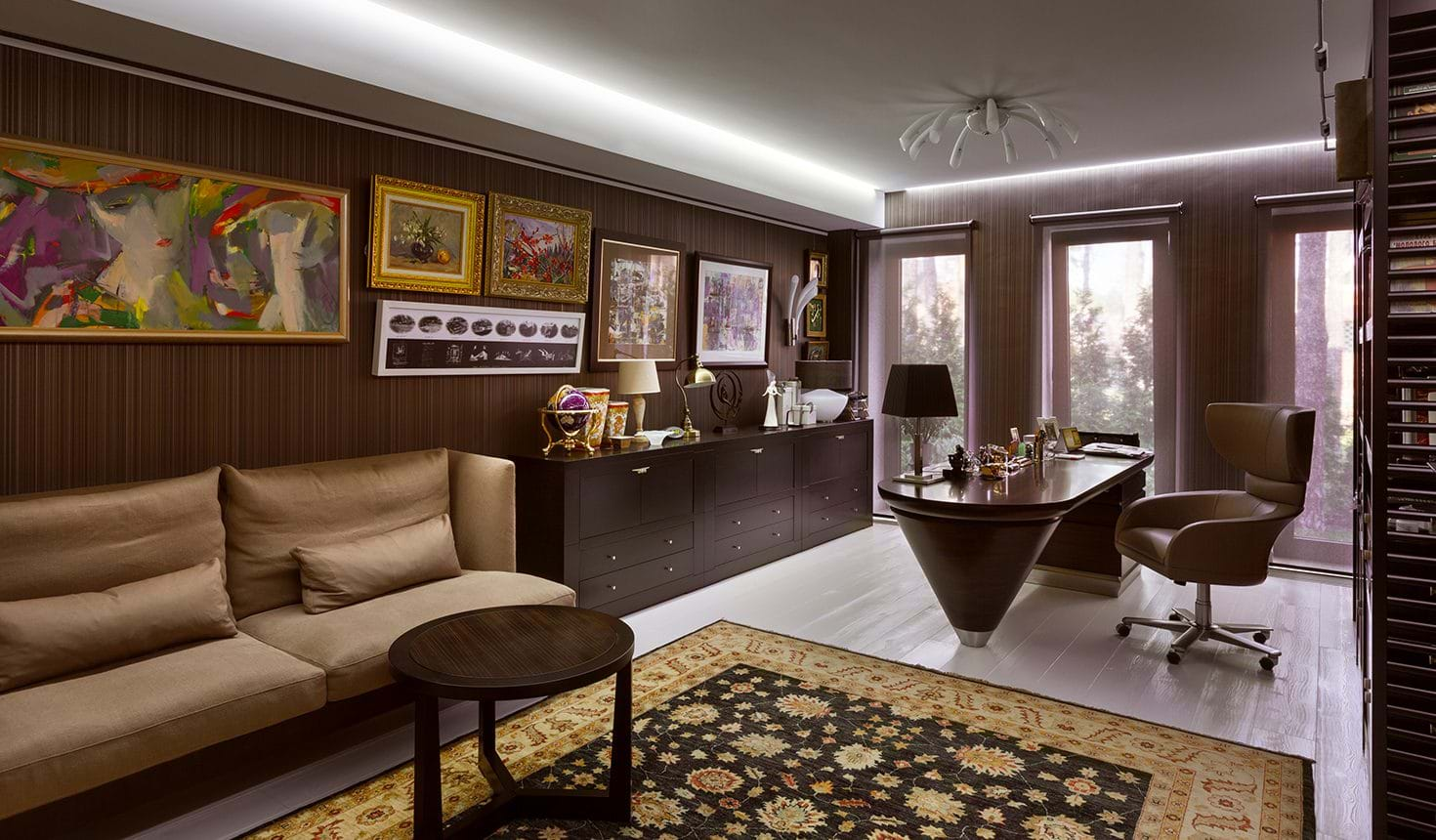 Kiev, 2014
Arch. KUDIN architects
Residential project in the city of Kiev by KUDIN architects. The architecture takes the shape of a white cube-like structure with an enclosed patio area, the outer perimeter of which is completely glazed: this is where all the main rooms of the house meet, the entrance hall, the living room, the rooms, and the wide corridors that function as art galleries.

Among the partners involved in the realisation of the project, the studio chose Giorgetti, selecting some of its products of excellence.
The living room hosts the iconic PROGETTI, together with the OTI coffee tables and ODE chairs.
The home office sees, instead, the unique shapes of the SCRIPTOR executive desk with the SELECTUS armchair.