MOODS & SHAPES | M2Atelier Collection, 2021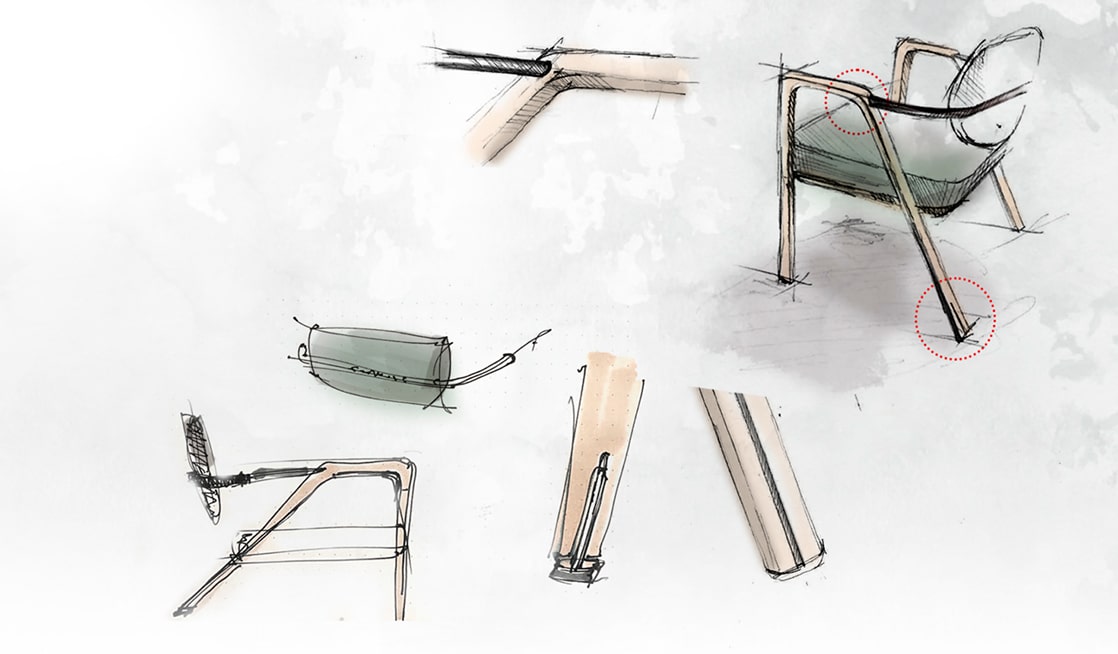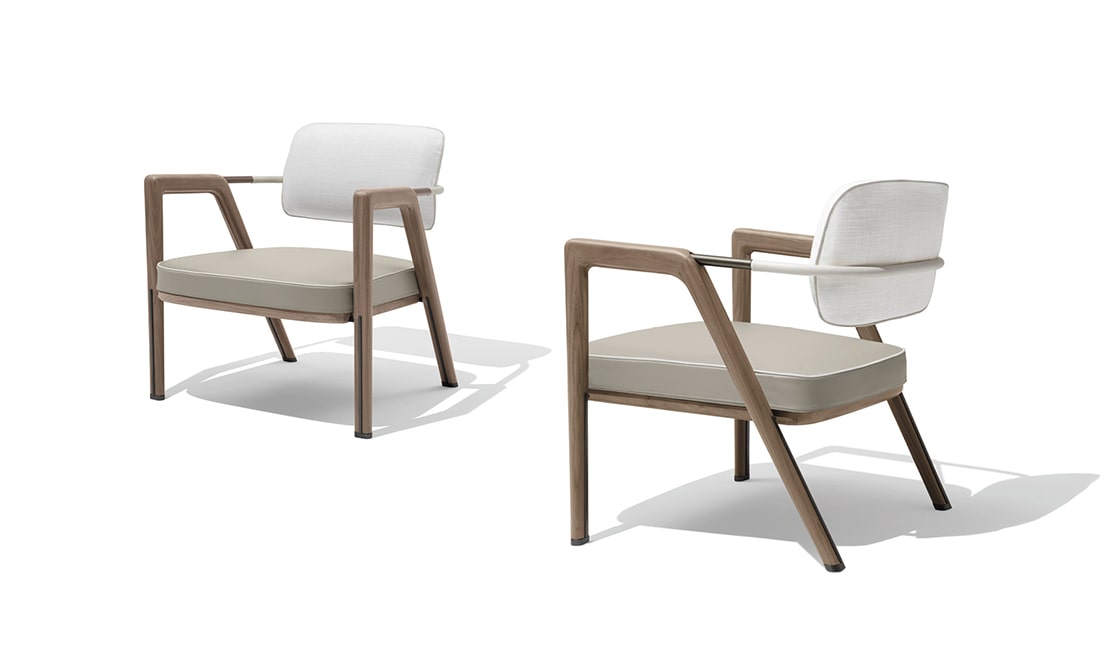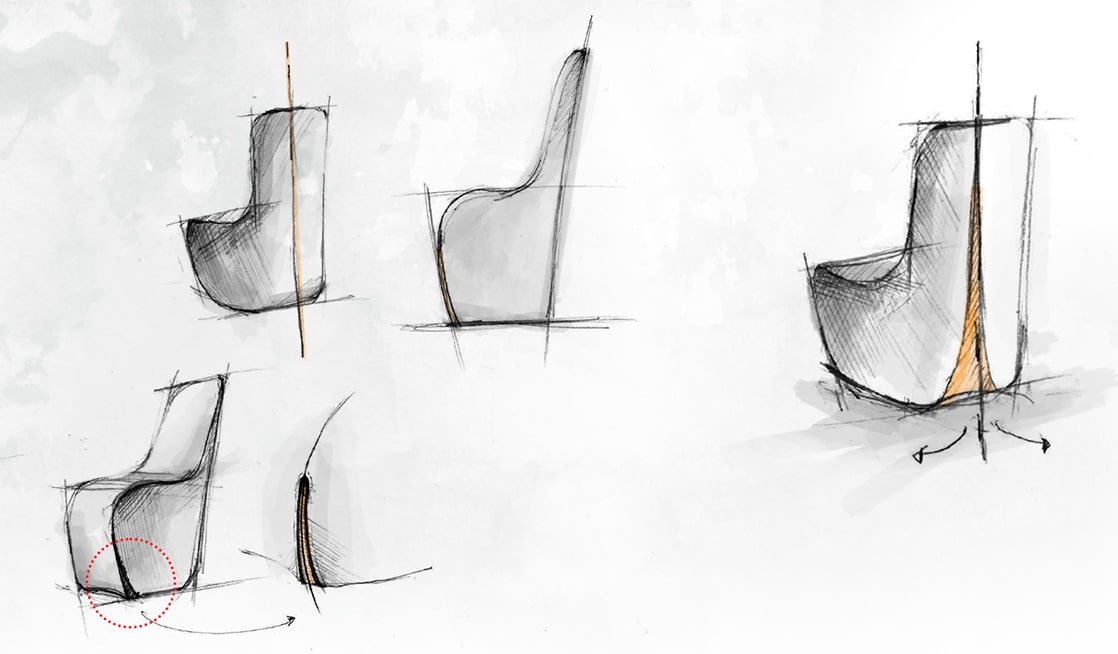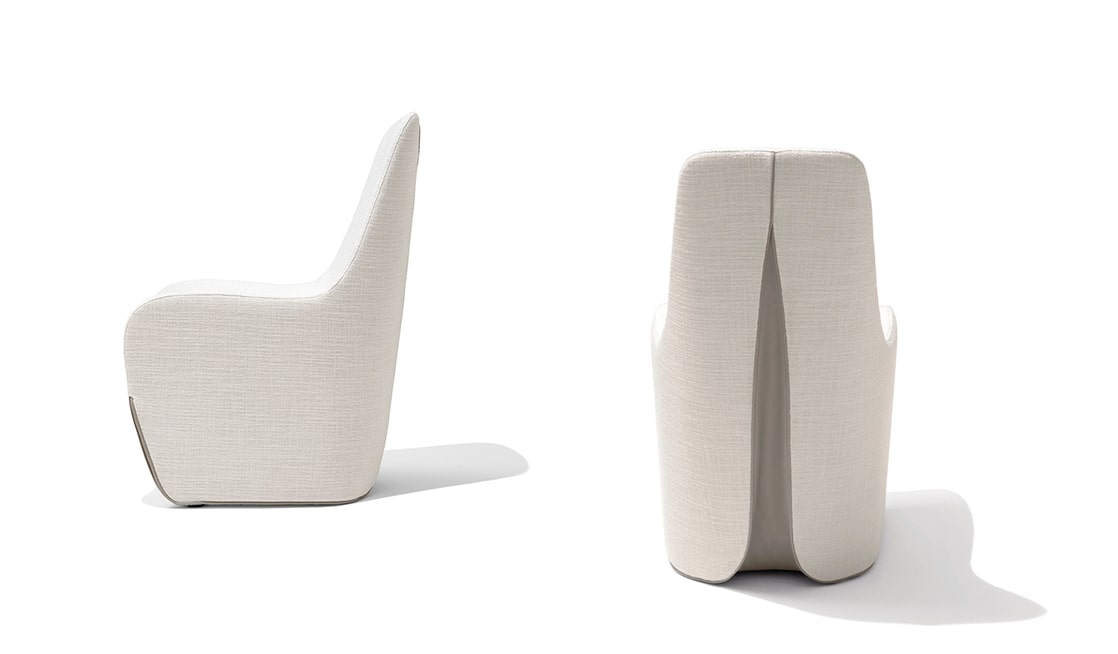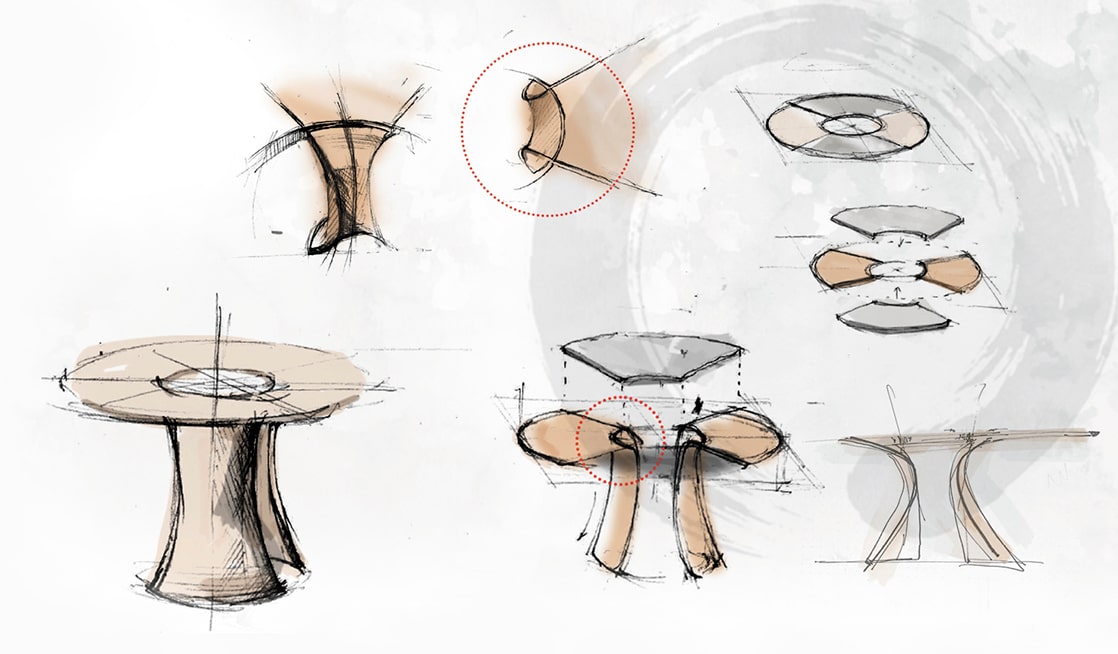 Giorgetti's craftsmanship, attention to detail and research combine with M2Atelier's distinctive features
Giorgetti consolidates its collaboration with the M2Atelier studio and presents an articulated collection of tables, chairs and accessories for 2021. With a strong international experience, the studio brings to Giorgetti the refined mark that has allowed Marco Bonelli and Marijana Radovic to be known worldwide through the design of prestigious superyachts, hospitality spaces and design objects.
"Giorgetti is touching. It is wood and cabinetmaking. It is a distinctive sign and an icon. Beauty is what makes you happy, excites you and gives you balance: it is a state of mind caused by a day, an event, an object", commented the M2Atelier designers.

In an alternation of fullness and emptiness, of opposing forces, the small armchair Elsa is born. Its walnut frame, available in natural, grey and dark wood finishes, is completely revealed to become the distinctive sign of the project. A metal tubular frame hooks the seat as if in a hug and supports the backrest. The fabric or leather cushions have removable covers.
"Elsa is modern, fresh, light: it is a tribute to Elsa Peretti. It has many undiscovered details that we have, little by little, taken care of with love", say Marco Bonelli and Marijana Radovic.

A full volume characterises the Tie chair. It is a monolithic object that captures the attention for its details: its silhouette seems to be discreet until it reveals a deep and seductive slit at the back that recalls haute couture creations. The frame is upholstered and the fully removable cover is in fabric or leather.
"Miss Tie is carefree and elegant: she is always well-dressed and fashionable, with her dress falling to the floor and a tailored cut-out at the back. She looks good in company, but also on her own", say the designers.

The thousand-year-old philosophies of the Far East have inspired the Ensō table. While its name means "circle" in Japanese, its round shape, widely used in traditional calligraphy, has a deep meaning rooted in Zen Buddhism: it is, in fact, a symbol of illumination, infinity and the absolute universe. Made of wood, they are available with an elliptical or round top defined by walnut, mahogany or leather inserts. The central leg is upholstered in elegant leather.
"We have interpreted this concept of everything, meaning the universe, and nothing, meaning emptiness, with a sculptural and graceful object that seems to arise from a void to open up like a calla lily", revealed the M2Atelier designers.