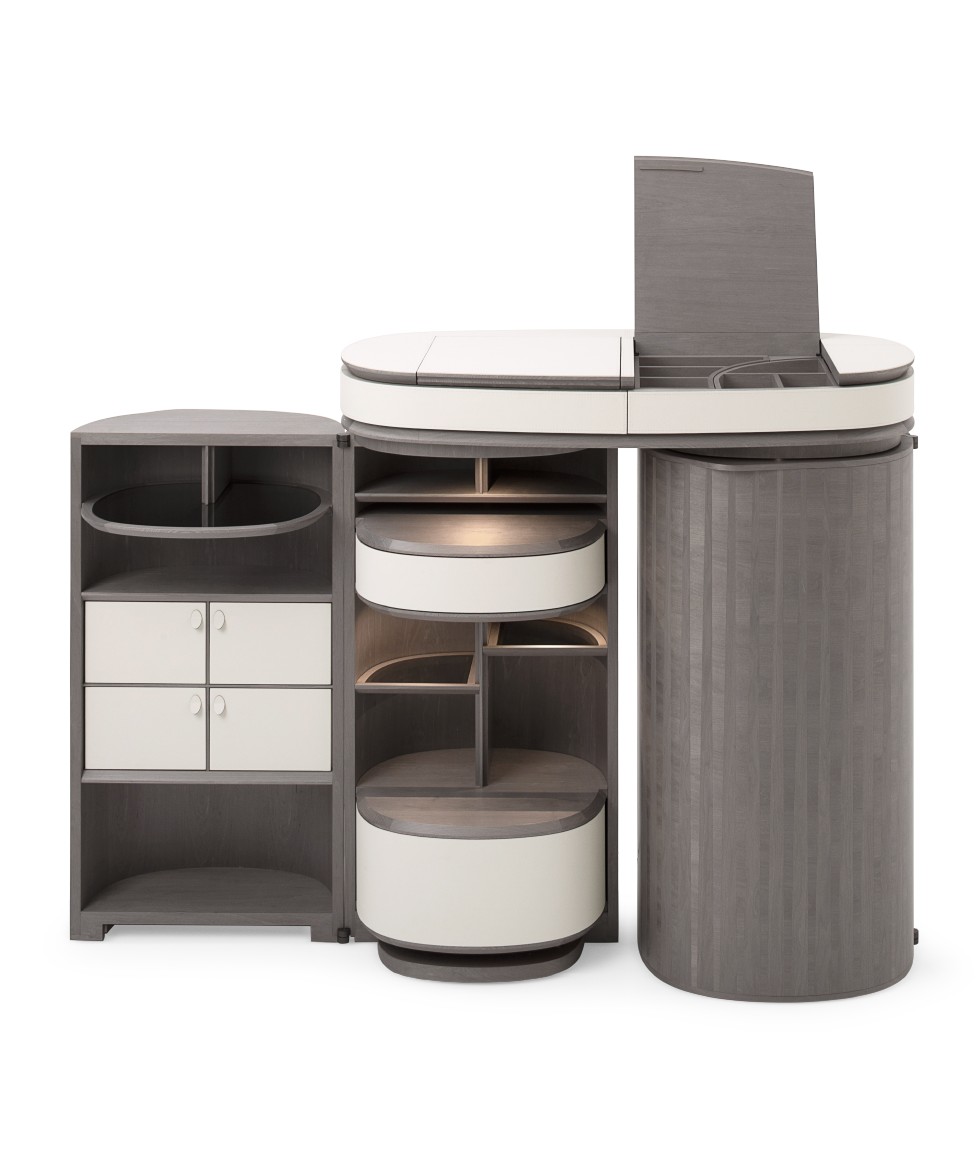 Houdini
Sculptural and monumental, this storage unit reveals Giorgetti's cabinet-making tradition: the external decoration is given by inlays in grey maple or natural canaletto walnut placed according to the direction of the vein.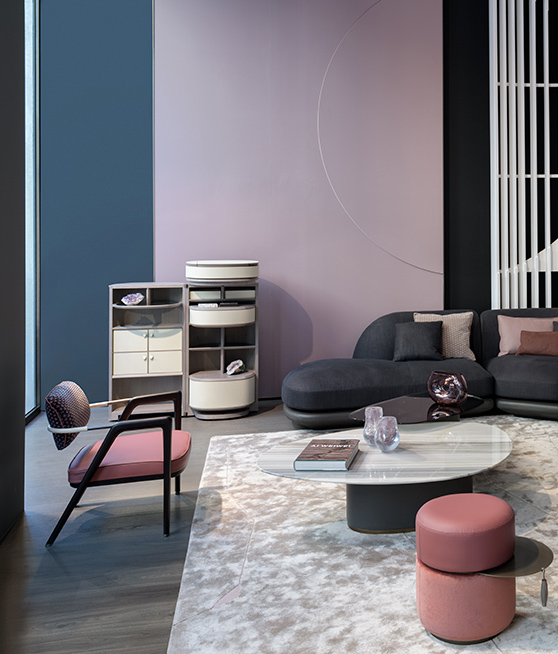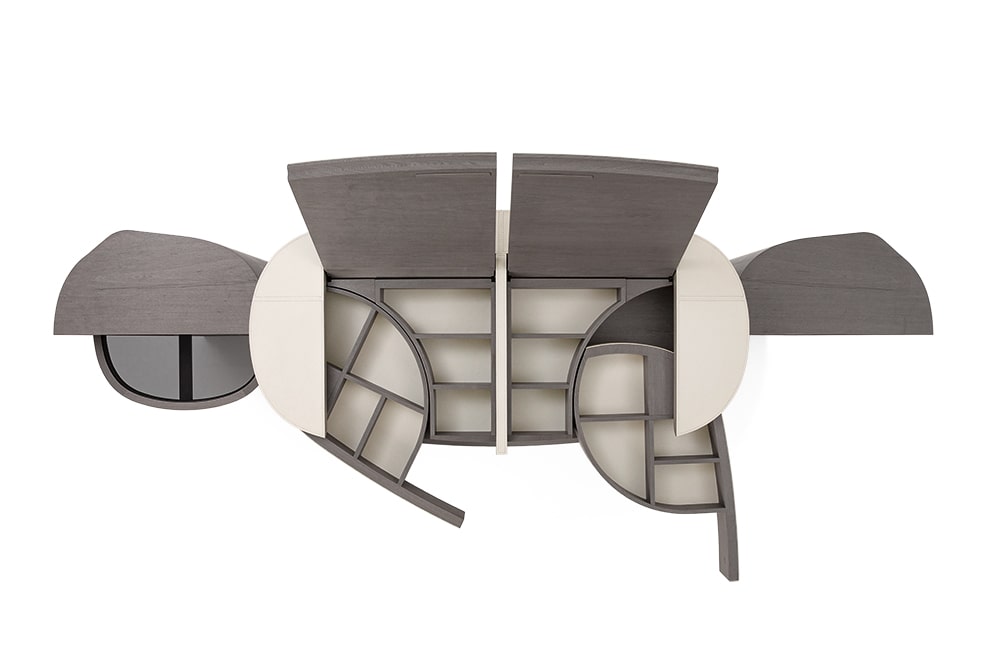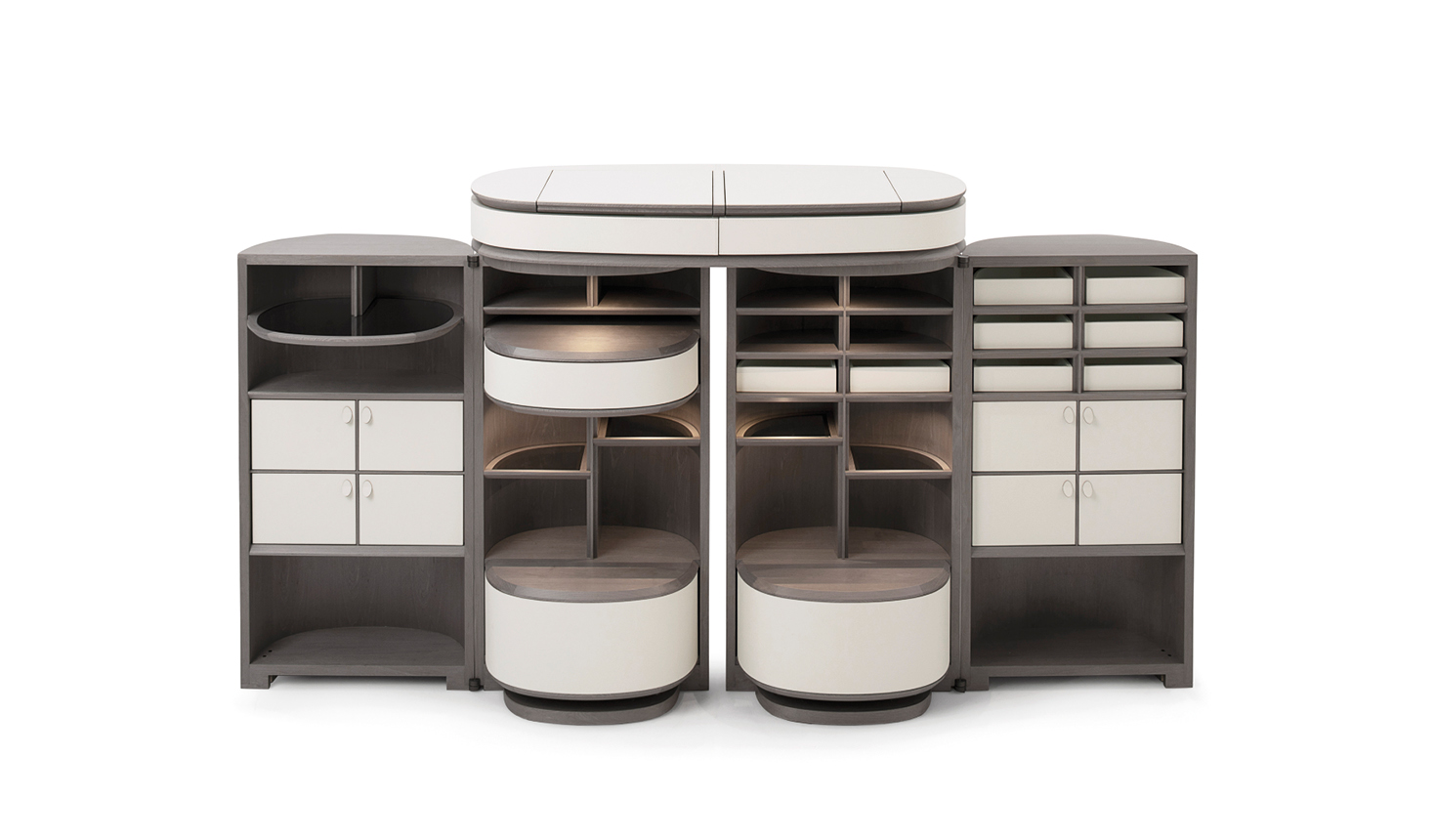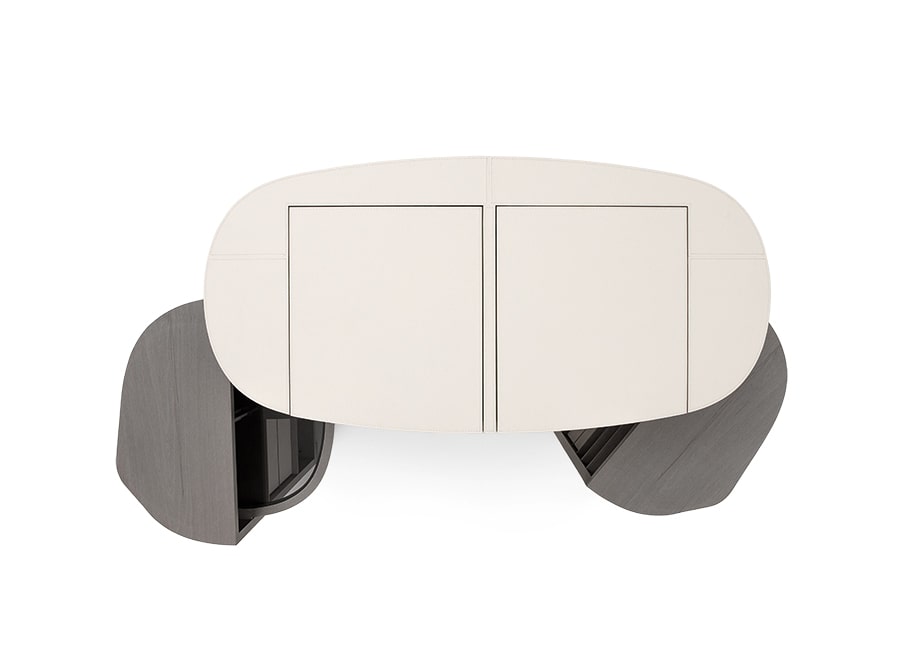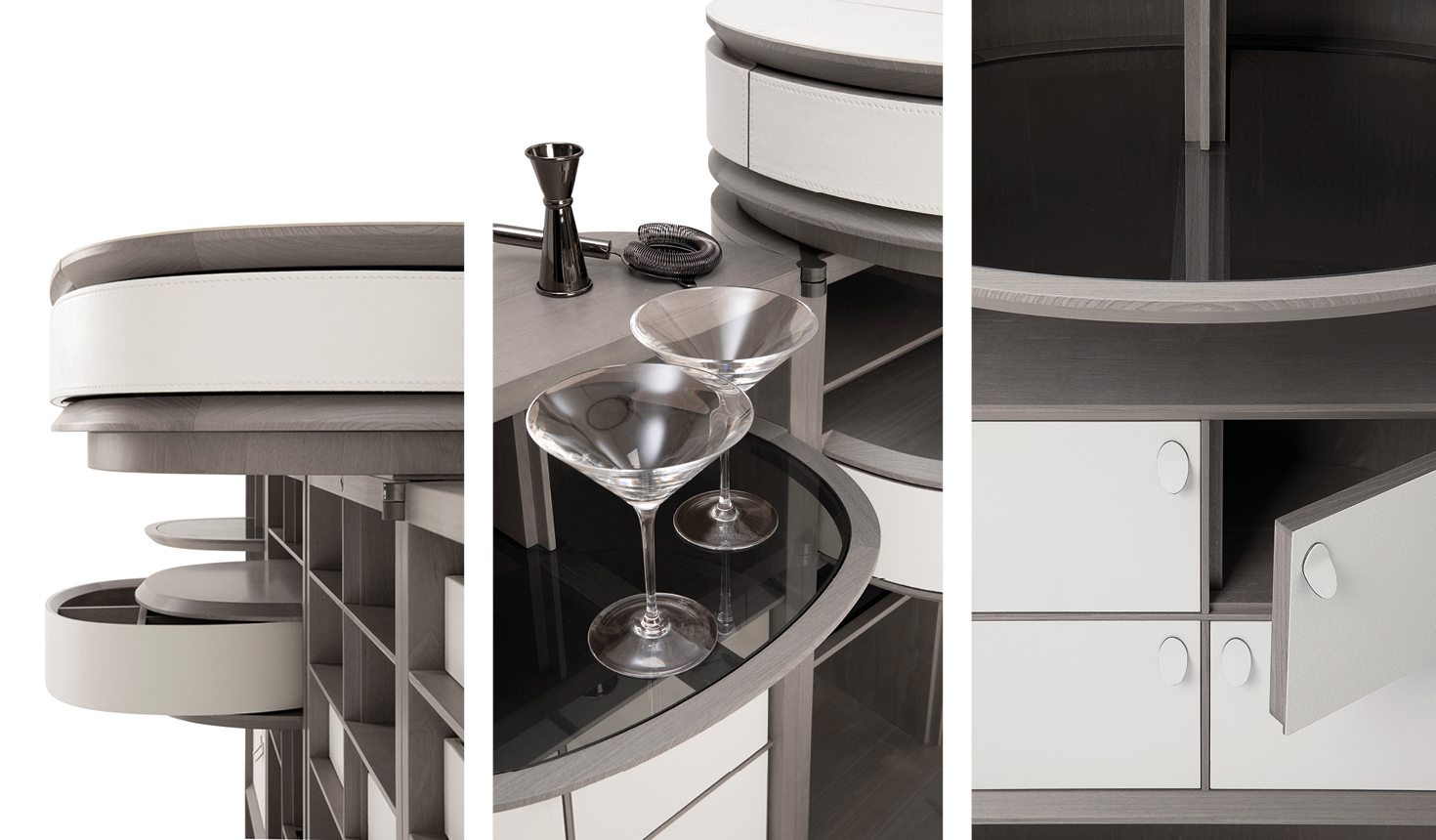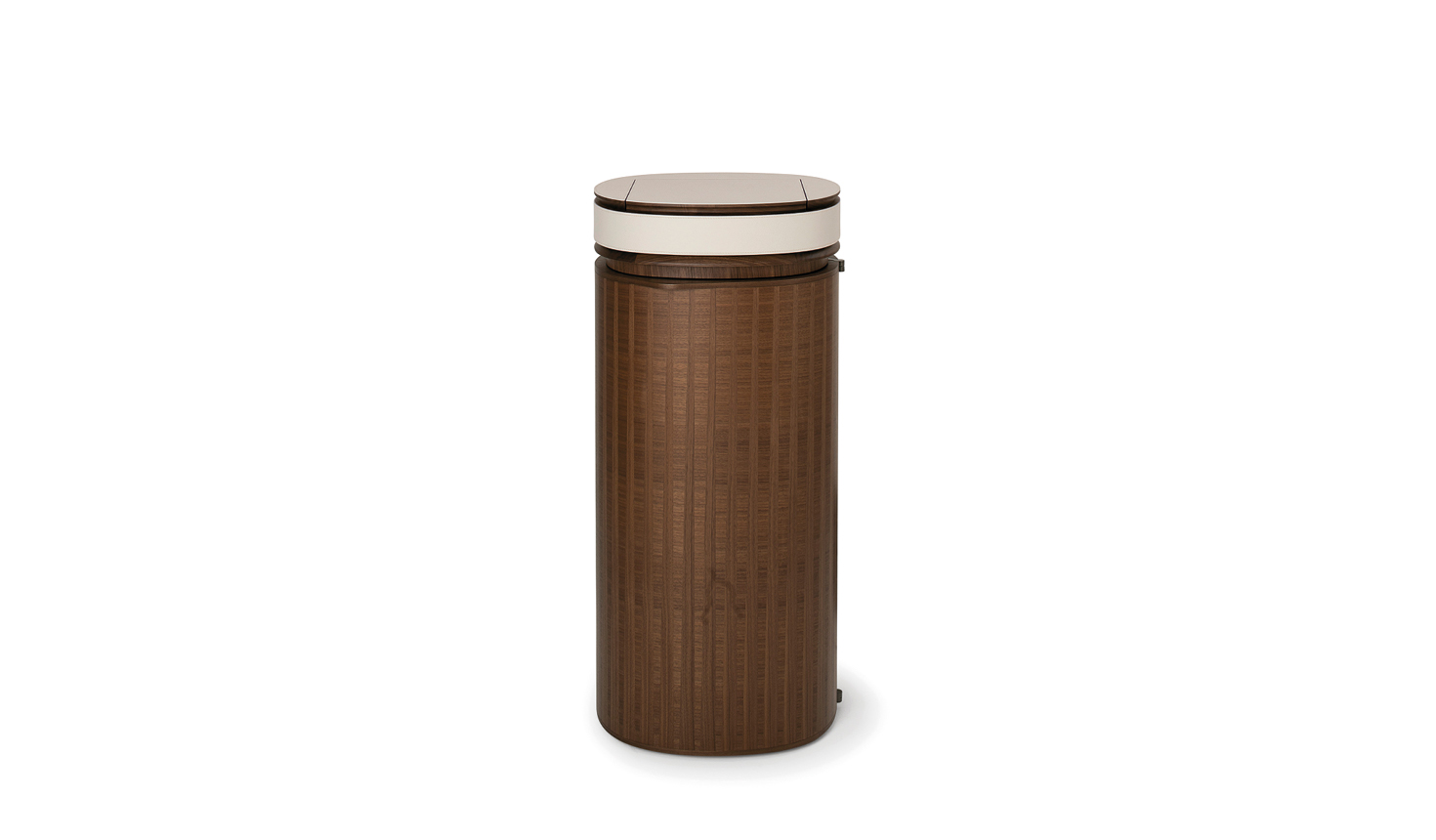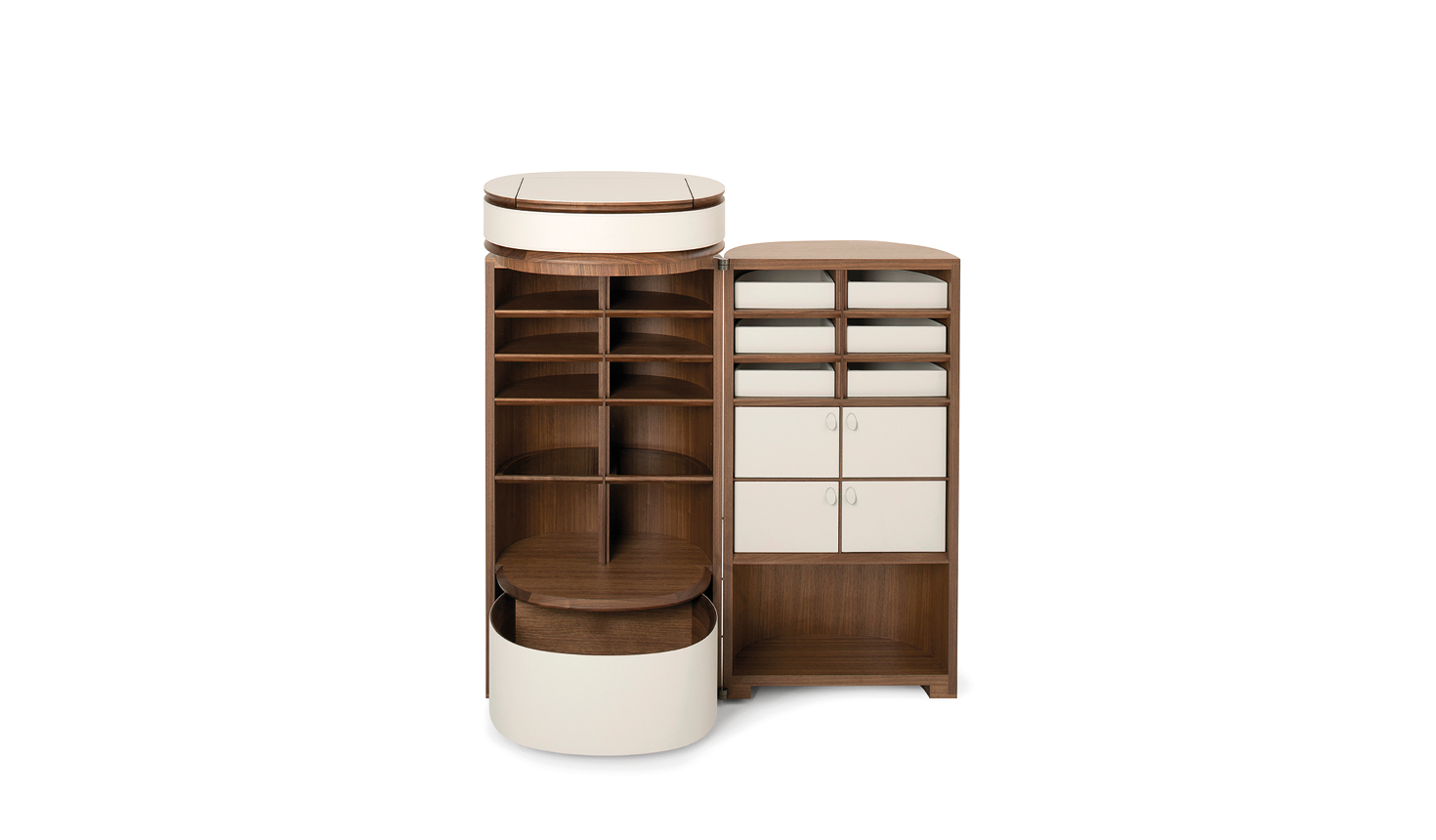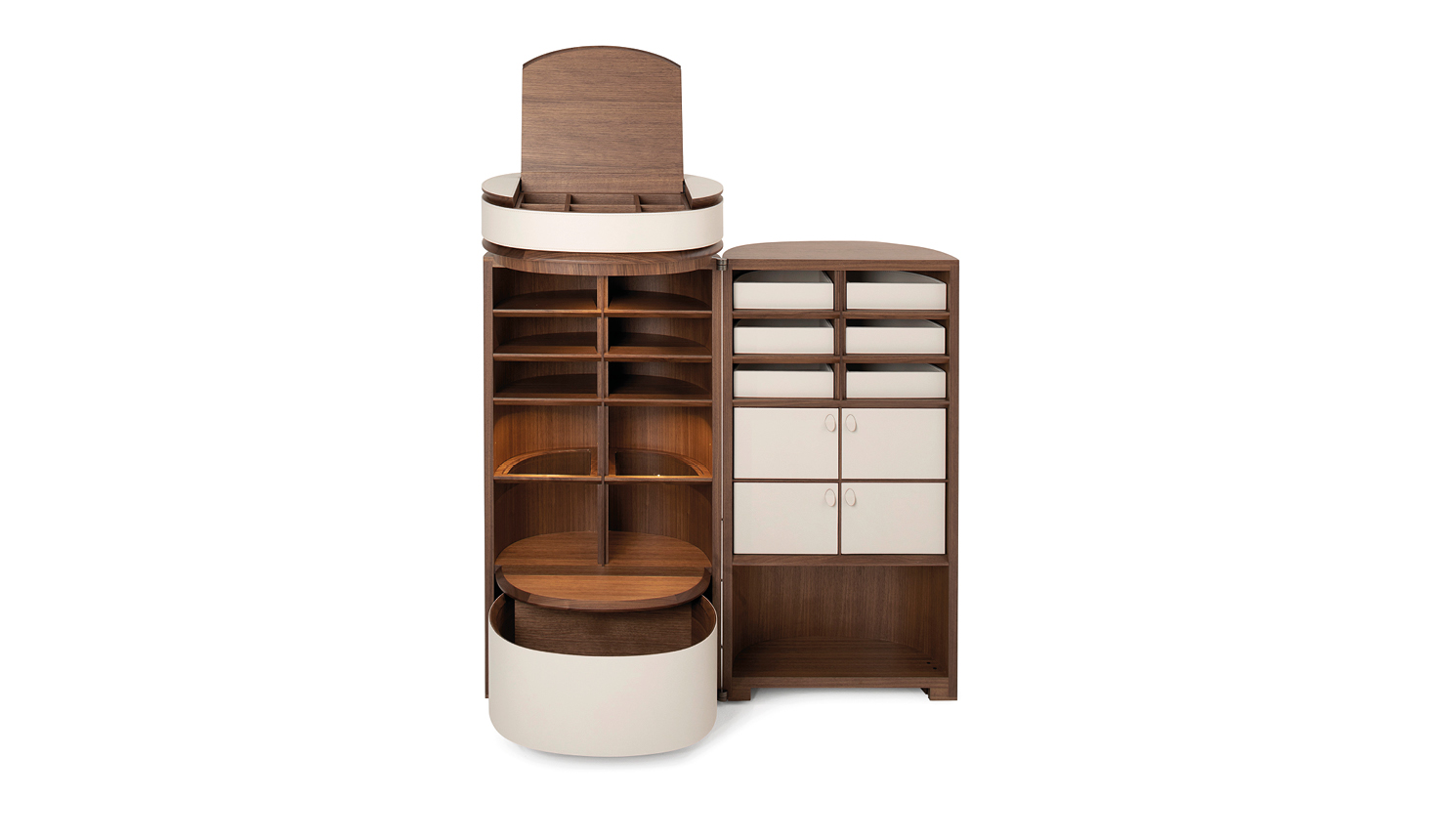 Cabinet in wood and leather.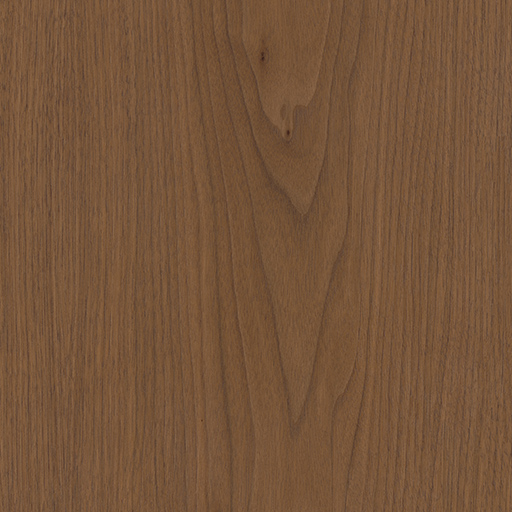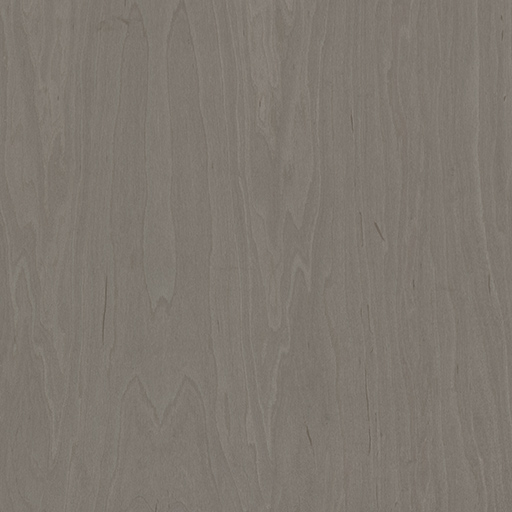 The design of our products is the result of the merging of centuries-old traditions, craftsmanship and attention in the selection of raw materials.