Ristorante Berton Project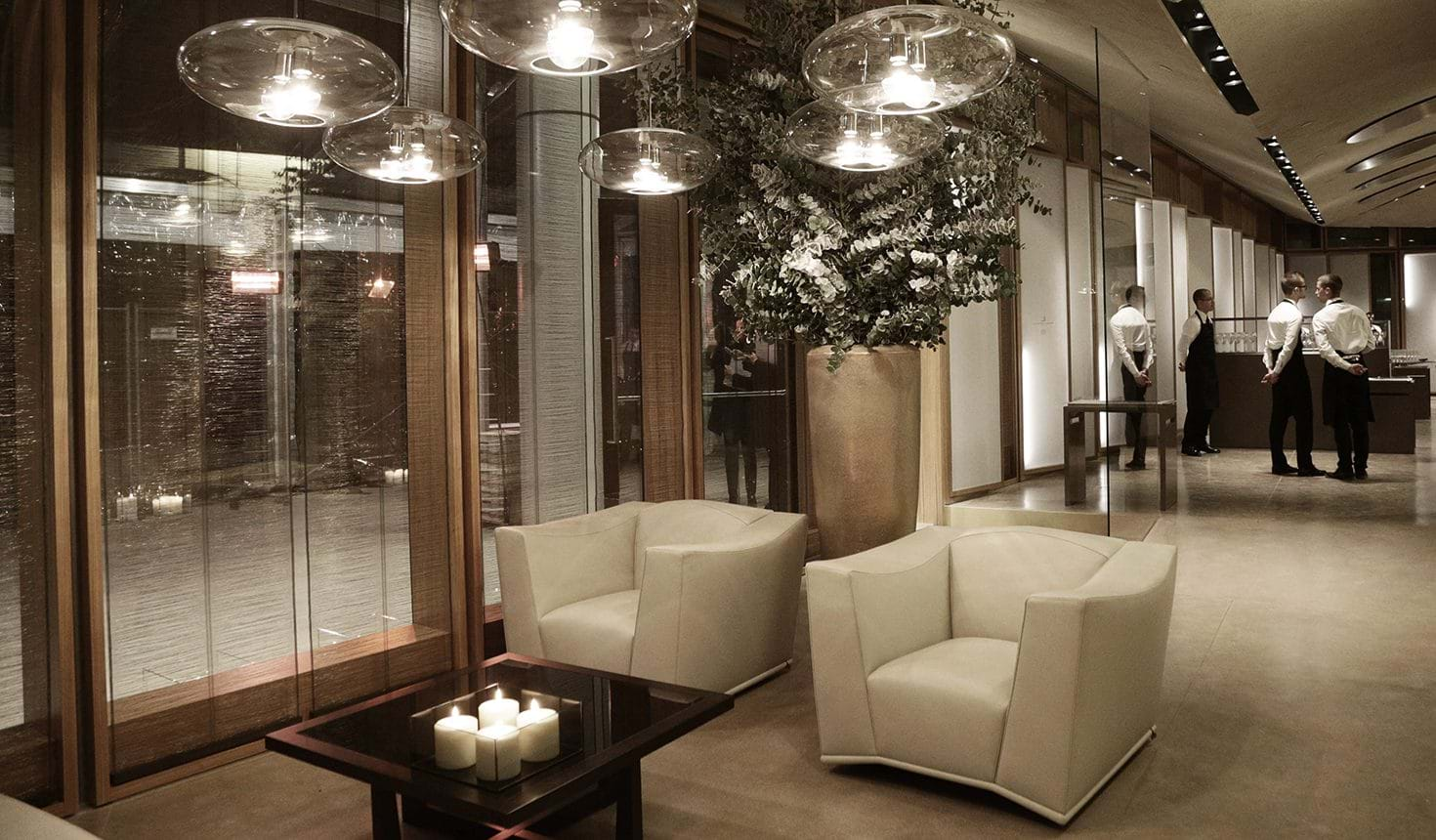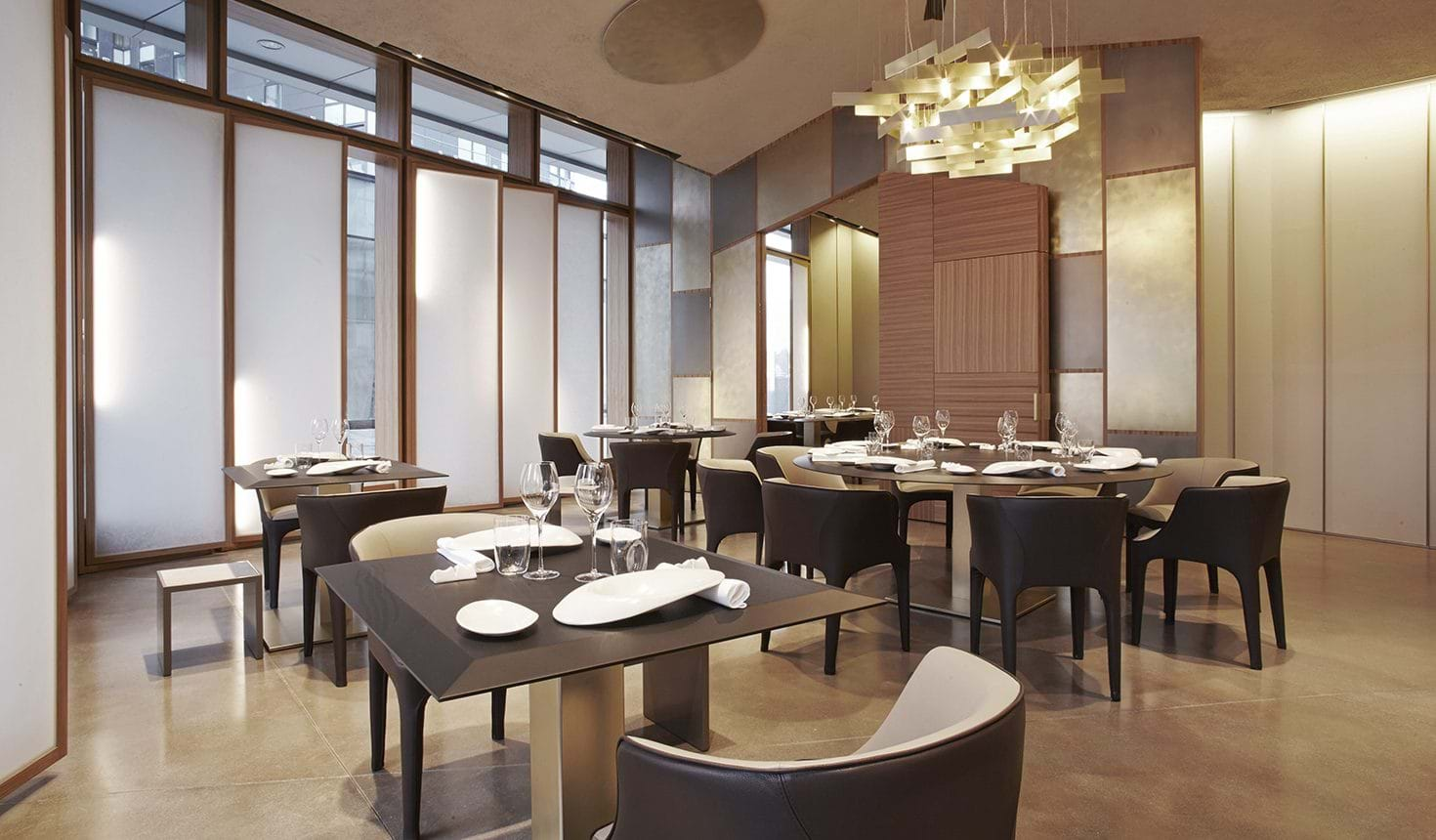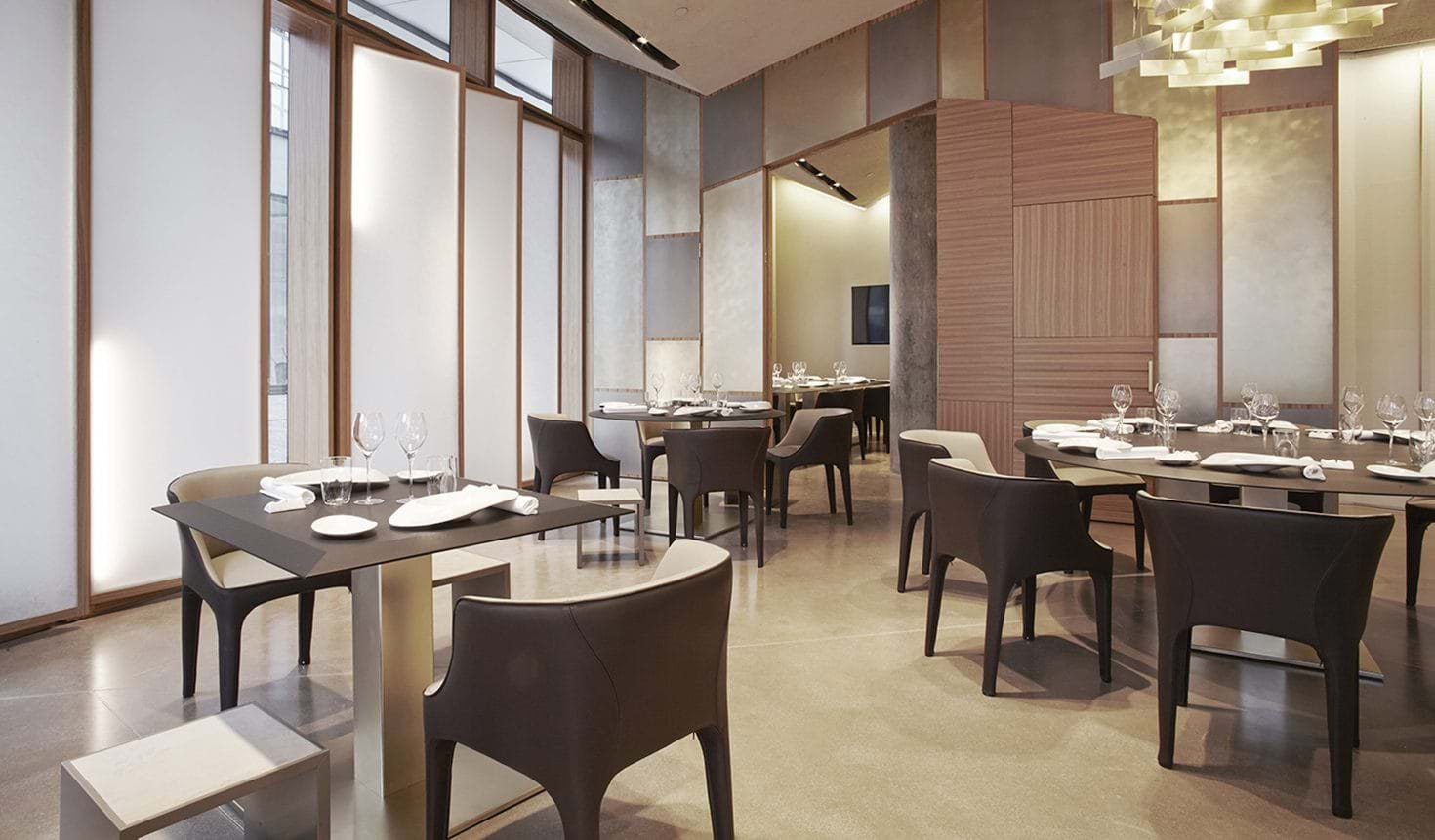 Milan, 2013
Three iconic pieces by Giorgetti furnish Ristorante Berton. Stylish designs that define the elegant and contemporary atmosphere of the restaurant of the renowned chef Andrea Berton in Viale della Liberazione in Milan, in one of the buildings designed by Konh Pedersen Fox that make up the Porta Nuova urban planning project.

In a space covering an area of more than 360 square metres, whose interior design project was supervised by the Vudafieri Saverino Partners studio, the rigorous and aesthetic sobriety of the architectural choices is softened and embellished by furnishings of great design that welcome guests and accompany them in an unforgettable taste experience.

From the Giorgetti collections, the DIANA armchairs designed by Carlo Colombo have been chosen, seats with a soft and measured silhouette that envelop the user in an embrace. The shell made of dark brown leather, like the legs, is coupled with taupe leather that defines the actual seat. A play of colour contrasts of great effect and refinement.

The kitchen of Ristorante Berton houses three DORA stools, upholstered in green leather and designed by Massimo Scolari. With their sensual and elegant lines, inspired by Art Deco aesthetics, these seats welcome a few lucky guests that the chef chooses to invite into the kitchen, offering them the chance to see up close how Berton's gastronomic creations are created.