EYE ON ART | Gianluca Folì's gaze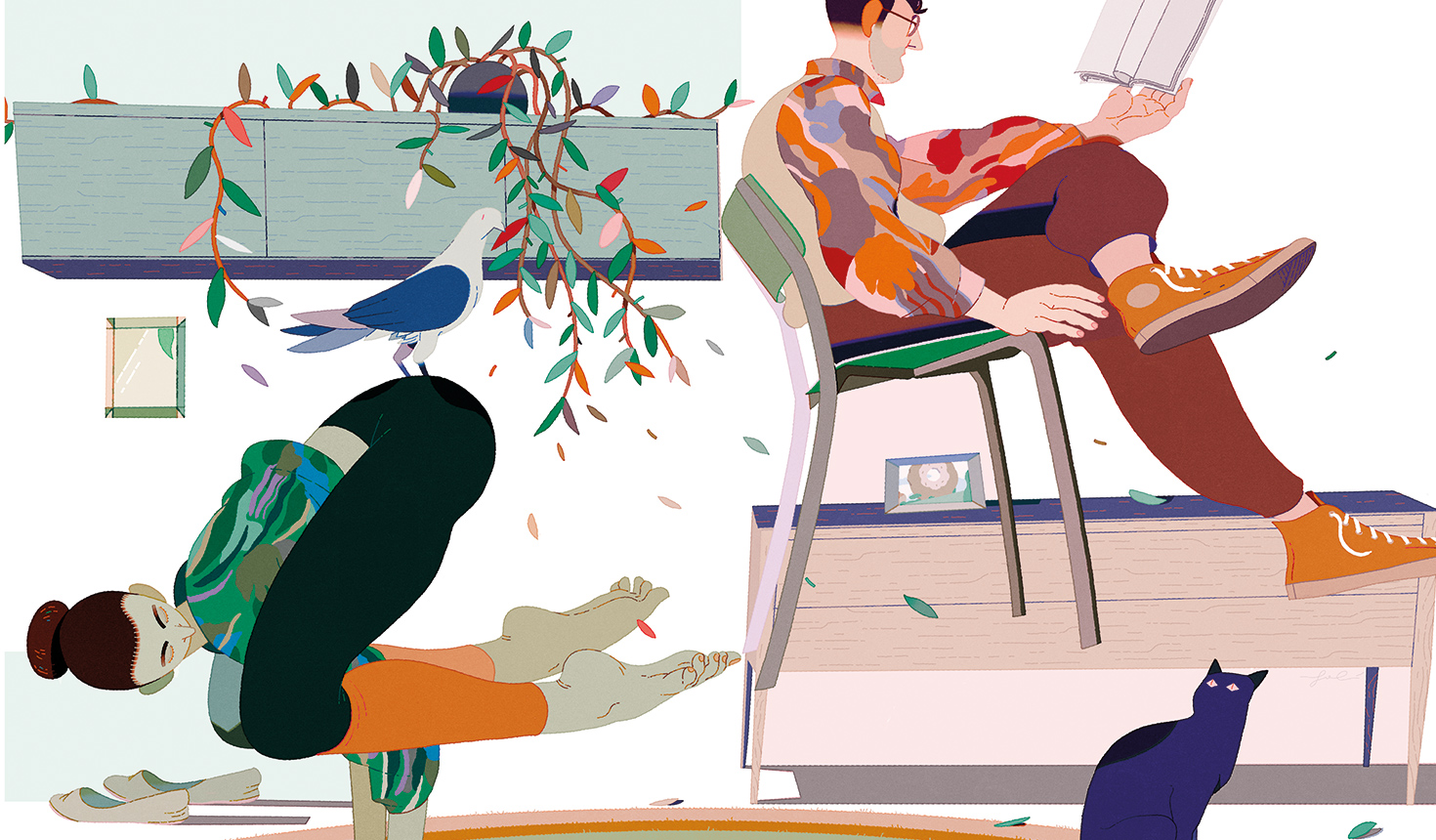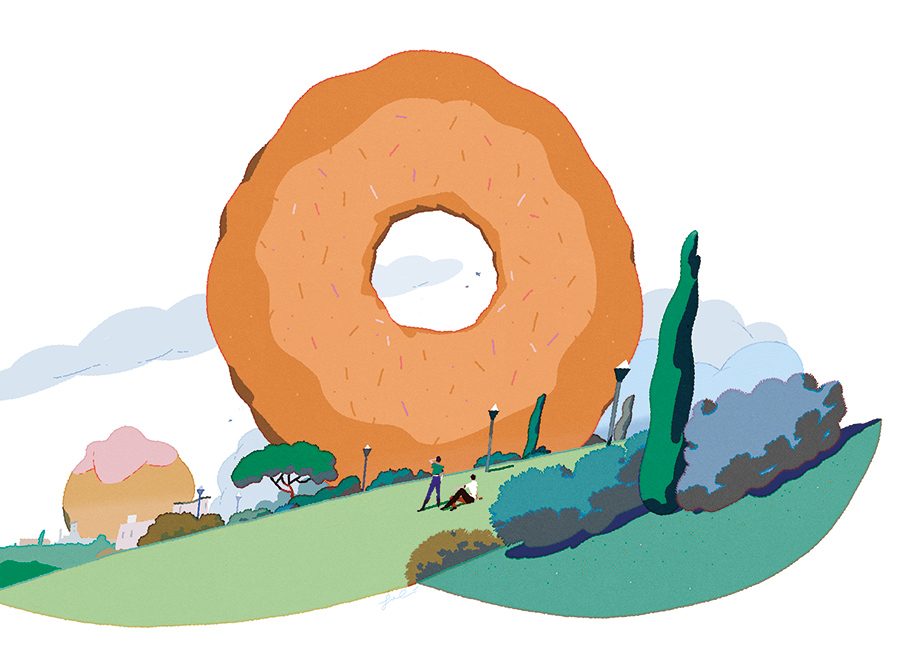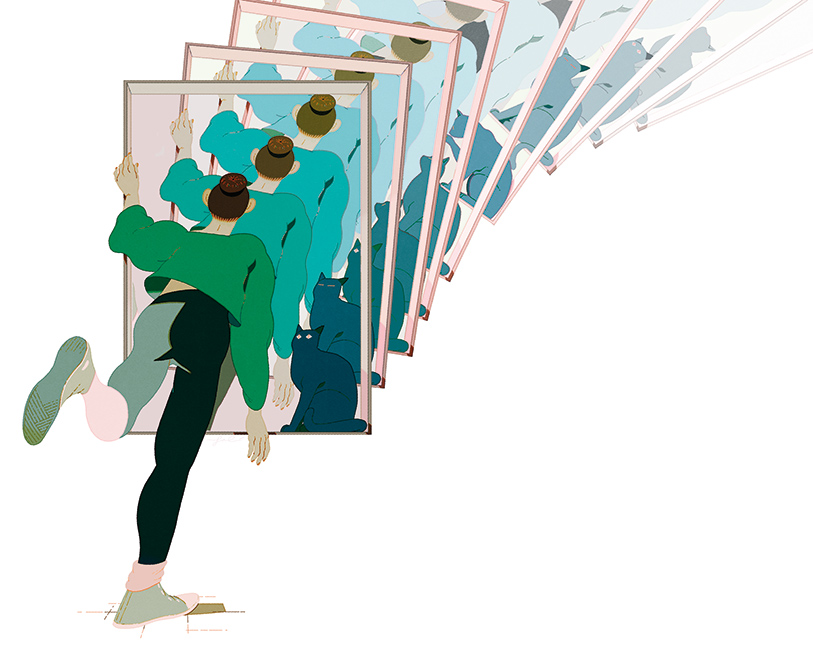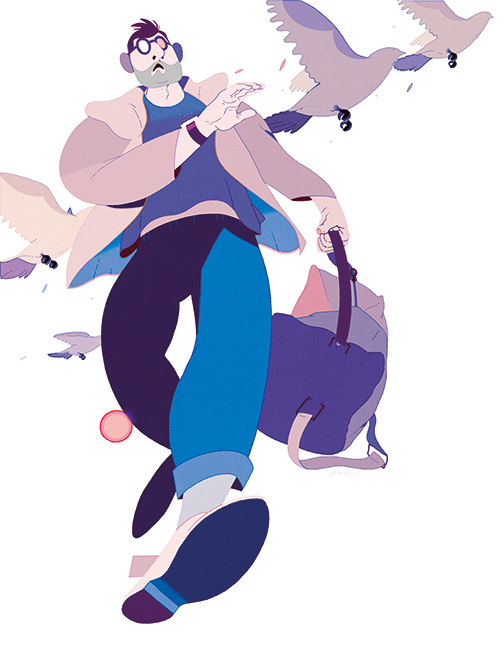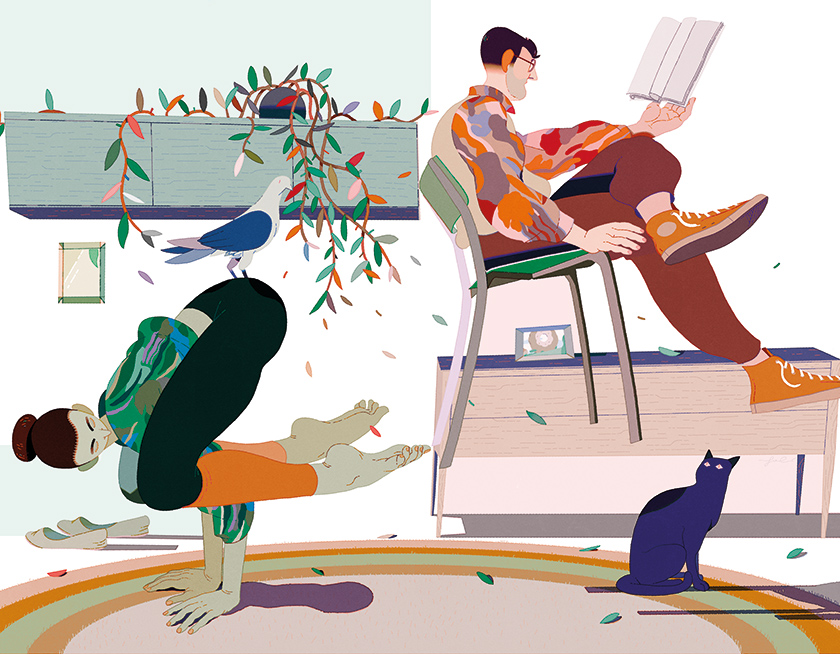 Gianluca Folì's gaze
by Roberta Busnelli
'Much of my daily life makes it into my illustrations. Whether commissioned or not, I always find traces of it. In everyday routines, we often need continuous exchange with 'others'—not necessarily verbal, not necessarily gestural—in which we can still find the attention to and renewal of a relationship, be it between people, objects or various creatures. It is there that glances, light touches and suspended spaces seemingly create balance between the parts, framed in an almost dreamlike moment of everyday life.' —Gianluca Folì
The recently published artists' book which pays tribute to illustrator Gianluca Folì's 20-year career is entitled Obstinate Gaze. A practice that common sense tells us is bad manners but which in reality masks the innocent practice of developing a personal 'theory of things'.

Based in Rome, artist Gianluca Folì's gaze is stubbornly obstinate. As a child growing up in a country town just outside the Italian capital, he thumbed through One Thousand and One Nights illustrated by Gustave Doré and comics from newsstands.

He was completely engrossed in street signs by unknown artists: advertising posters, a banner for a village festival, film billboards. He scrutinised every detail; all the shapes and colours. And so he filled his 'treasure chest, the one children carry around with them to store their collection of magical things they find around them. Maybe he wasn't certain at that point what he wanted to be, but his watchful gaze knew. He was obstinate in his tenacity when they told him to find a 'proper job' and enjoy drawing as a hobby. He tried, but he wasn't satisfied. He never had and never wanted a 'Plan B'. Stubbornly observing and studying, searching for his own personal expression, even his mistakes and failed attempts proved him right. His gaze became more focused. He stopped reading and began creating.

Folì explores the connection with things, visually referencing the objective correlative in the poetry of Thomas Eliot and Eugenio Montale which clearly represents emotions through things. It is Montale's poetry of things.

In essence, the written word creates a mental image which opens up a sensory experience 'as powerful as images'. Both express freedom of thought and narratives yet in a different voice. It is no coincidence that Folì's images stem from this narrative, transformed into shapes and colours by an alchemical process, with the momentum and modulation of the visual.

Folì's creative force is offset by an auspicious, fascinating balance of design and colour, reality and imagination. Embarking on a 'more forward style, refining and streamlining his approach, marked a watershed in the before and after of the artist's work.

His oeuvre evolved by taking away, discarding and liberating. Cristiano Guerri, Art Director at Feltrinelli, writes, 'His objective seems to be aimed more at suggesting and evoking rather than merely depicting'.

For Gianluca Folì, with his calm, restrained manner, 'maybe it's what you don't say that remains'. Possibly, but his poetic, romantic images seem to jump off the page and reveal much more than they would like to withhold.
Gianluca Folì is an italian illustrator who lives and works in Rome. In over 20 years of work, he has created illustrations for Epson, Feltrinelli, Suzuki, Godaddy, Lonely Planet, Gambero Rosso, Mondadori, Einaudi Editore, Fendi, Alfa Romeo, Max Mara, Les Echos and Taschen. His first artists' book, Obstinate Gaze, was published in 2021 by Ilit Books.