PROJECTS & STORIES | #Journeys in the Giorgetti Archive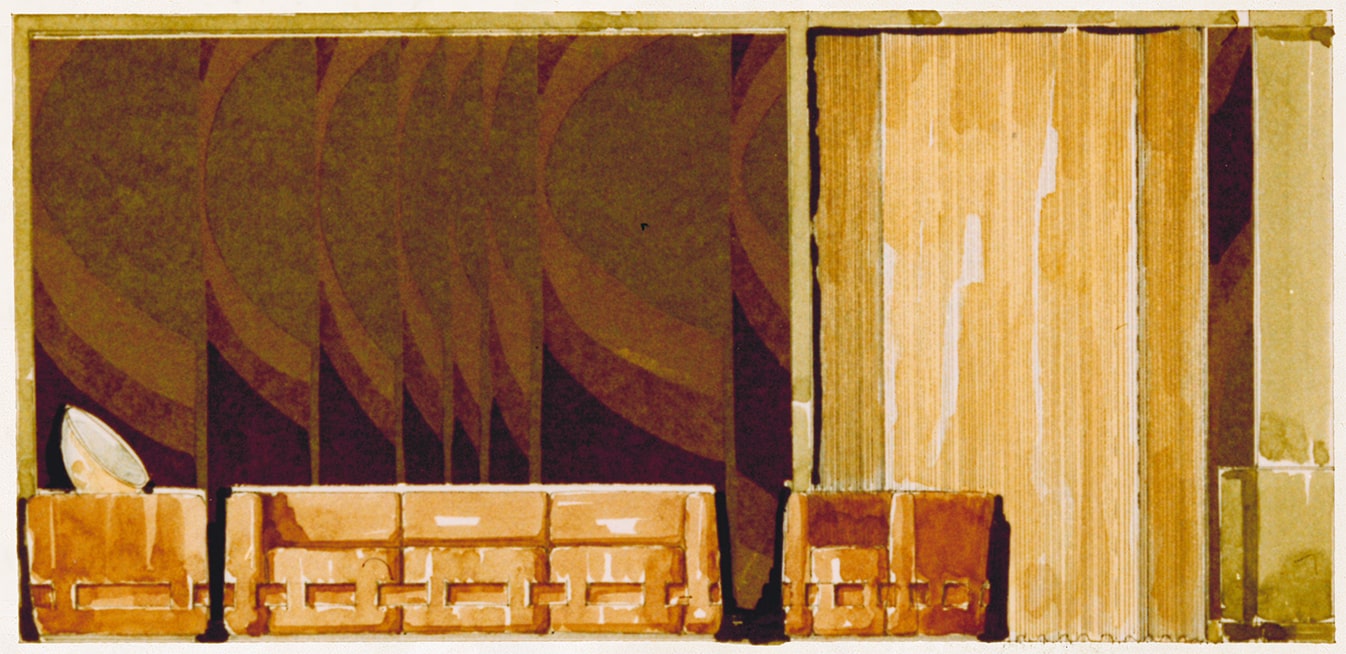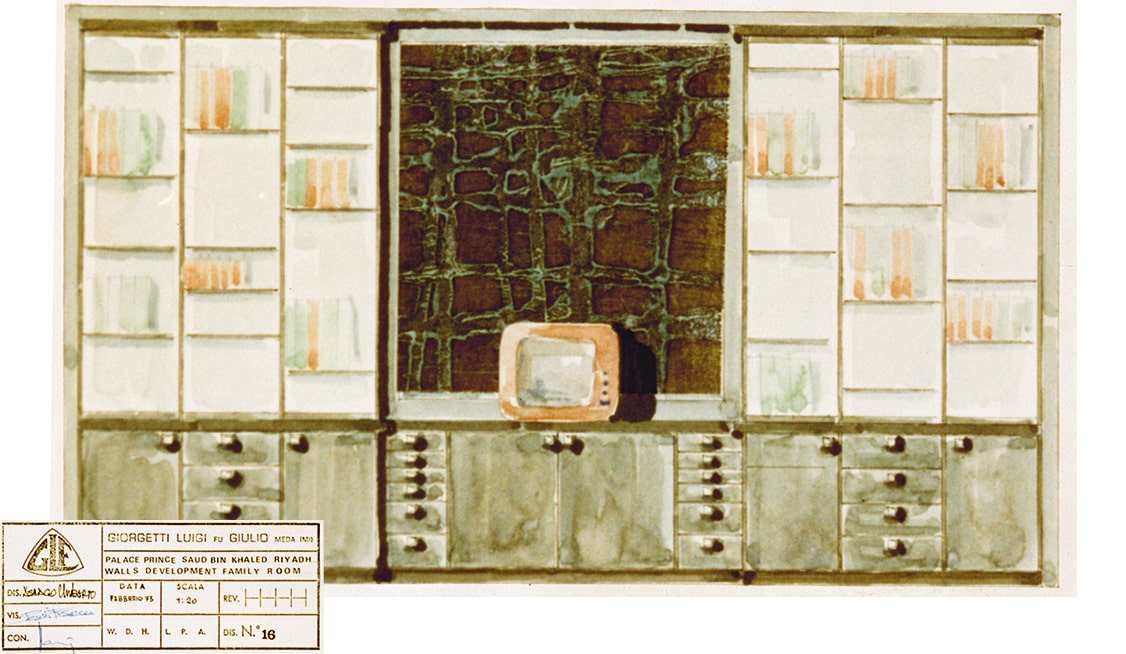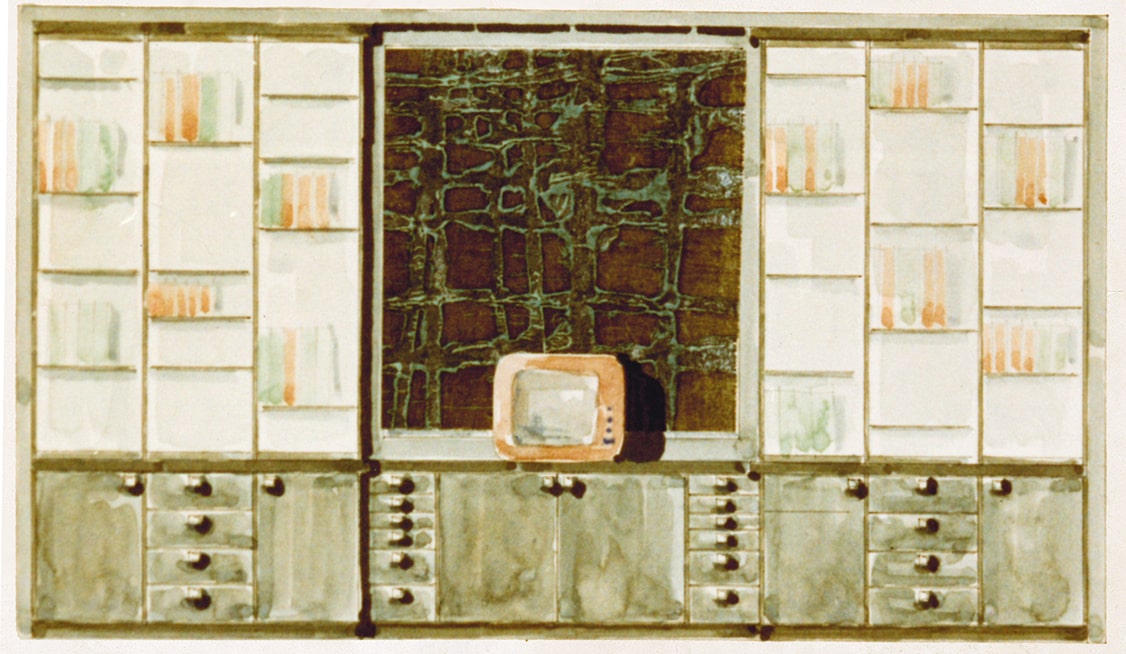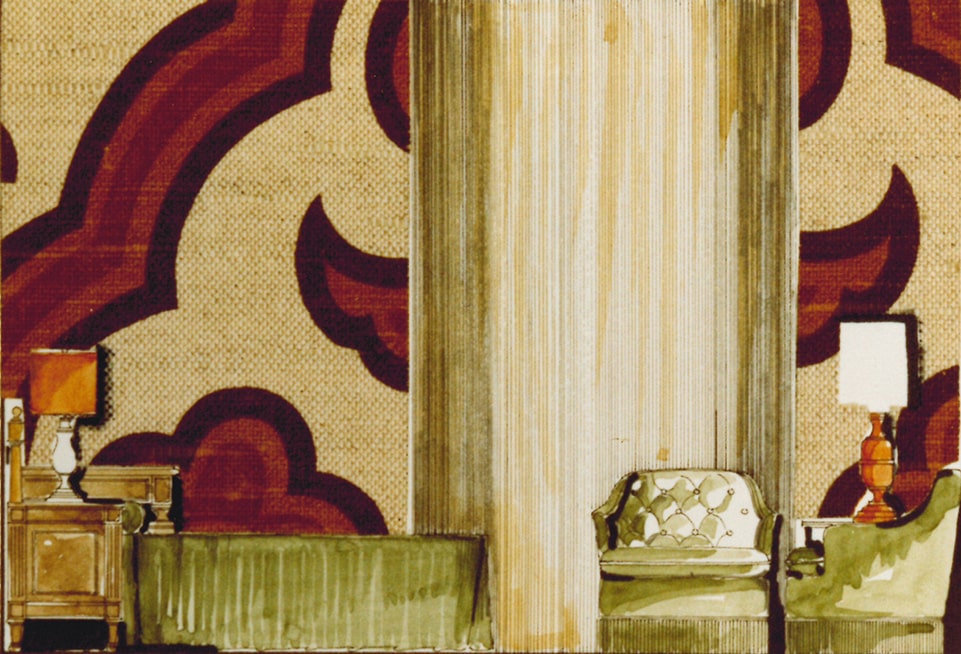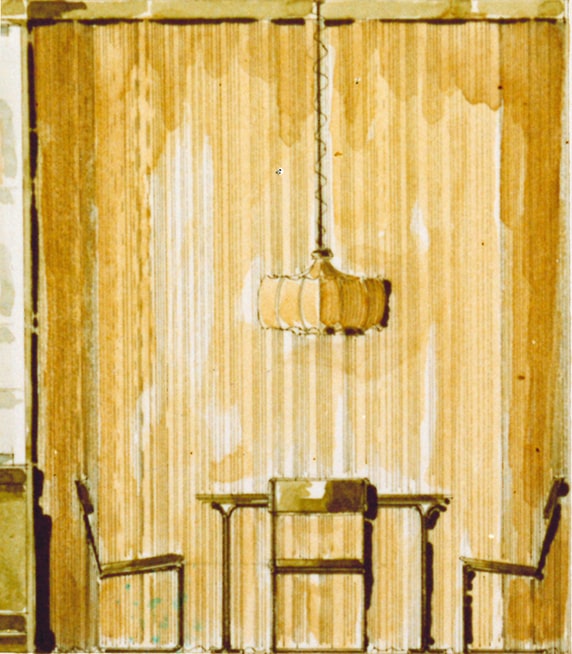 #Journeys in the Giorgetti Archive. Palace of Prince Saud Bin Khaled.
by Cristiana Colli
It was
1973
when the R&D department in Meda received a rather interesting request. Looking at the archival documents today, they are still marked with a fairy-tale address: '
Palace of Prince Saud Bin Khaled, Riyadh
'. The assignment was for the palace of the Saudi prince, and additional details on the drawings add allure while multiplying fantasies and references: '
wall development daughter's lounge
and
bed-room
' (the areas used by the prince's daughters) and '
wall development family room
' (the informal living room).
Six images were carefully crafted by the Giorgetti team (
hand-illustrated elevations
), which are particularly interesting for their technique, the decorations on the walls, the juxtapositions of different styles, and the introduction of a few iconic pieces of that era. One of the documents even includes
a sample of the fabric
that would then be used, attached to the page with a staple.
The freedom of the proposal for the palace of the Saudi prince, which at times borders on pop, gives us a snapshot into the imagery of the place and that which was emerging in the world of international design at that time. It's a type of freedom that goes beyond mere provision to form a bridge between shapes, design and culture. In the illustrated interiors, made up of traditional and novel elements, the inevitable references to the look of those years come through, borrowed from film and
trends of the day
, where music and flared trousers, original haircuts and rounded shapes were in vogue.
Buried among the watercolour images of papier peint, like sketches of yore, among leaves, marks and dense weaves of colour, pieces that were already
style icons
peek out from the page: the
Taccia
(
1962
) and
Viscontea
(
1960
) lamps by
Achille
and
Pier Giacomo Castiglioni
created for Flos.