Summa
The cylinder is embellished: Summa is broken down into vertical elements and reassembled in a sum of colours and materials.
Designer Giancarlo Bosio e Centro Ricerche Giorgetti 2021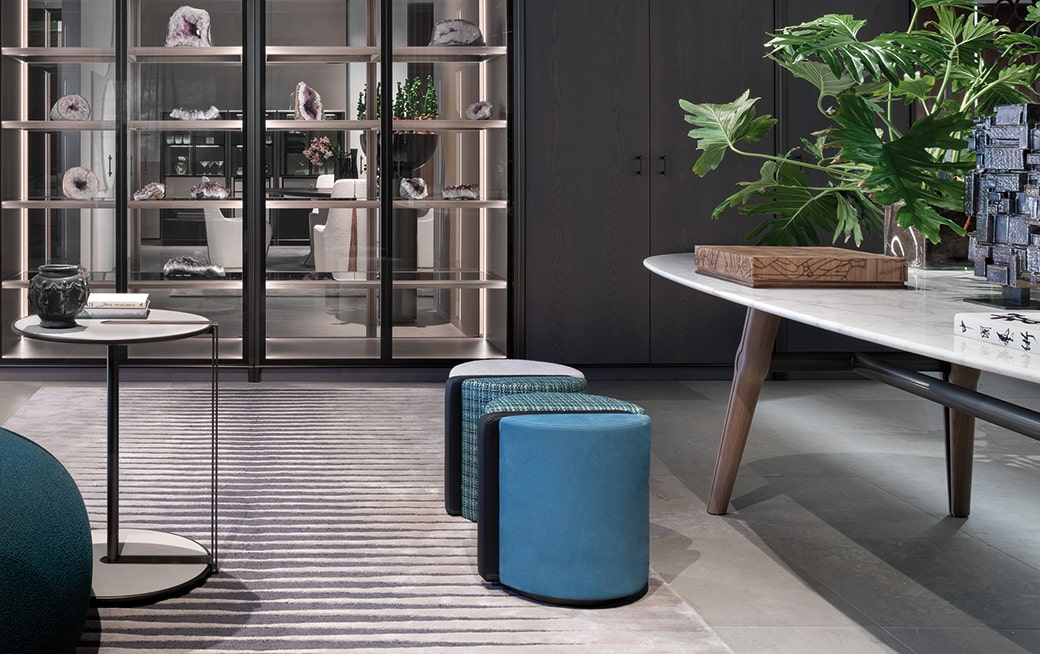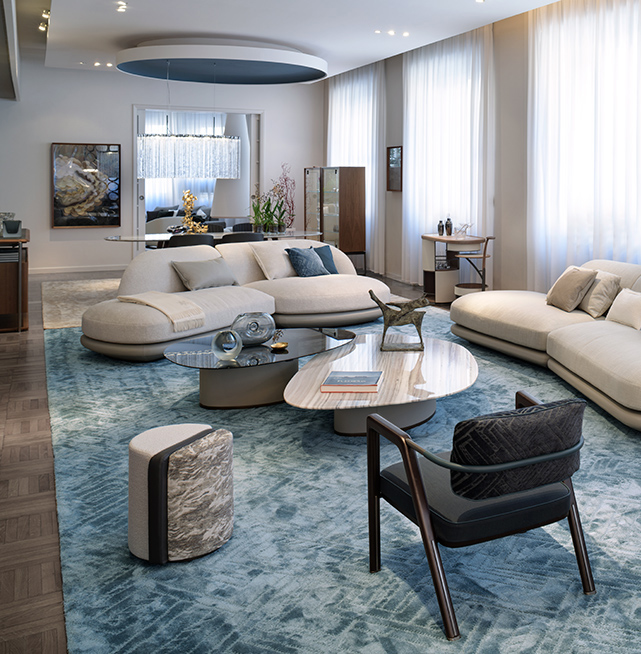 Pouf with central element always covered with leather. Left and right elements covered in fabric or leather, also different from each other.