YACHT DRAGON Project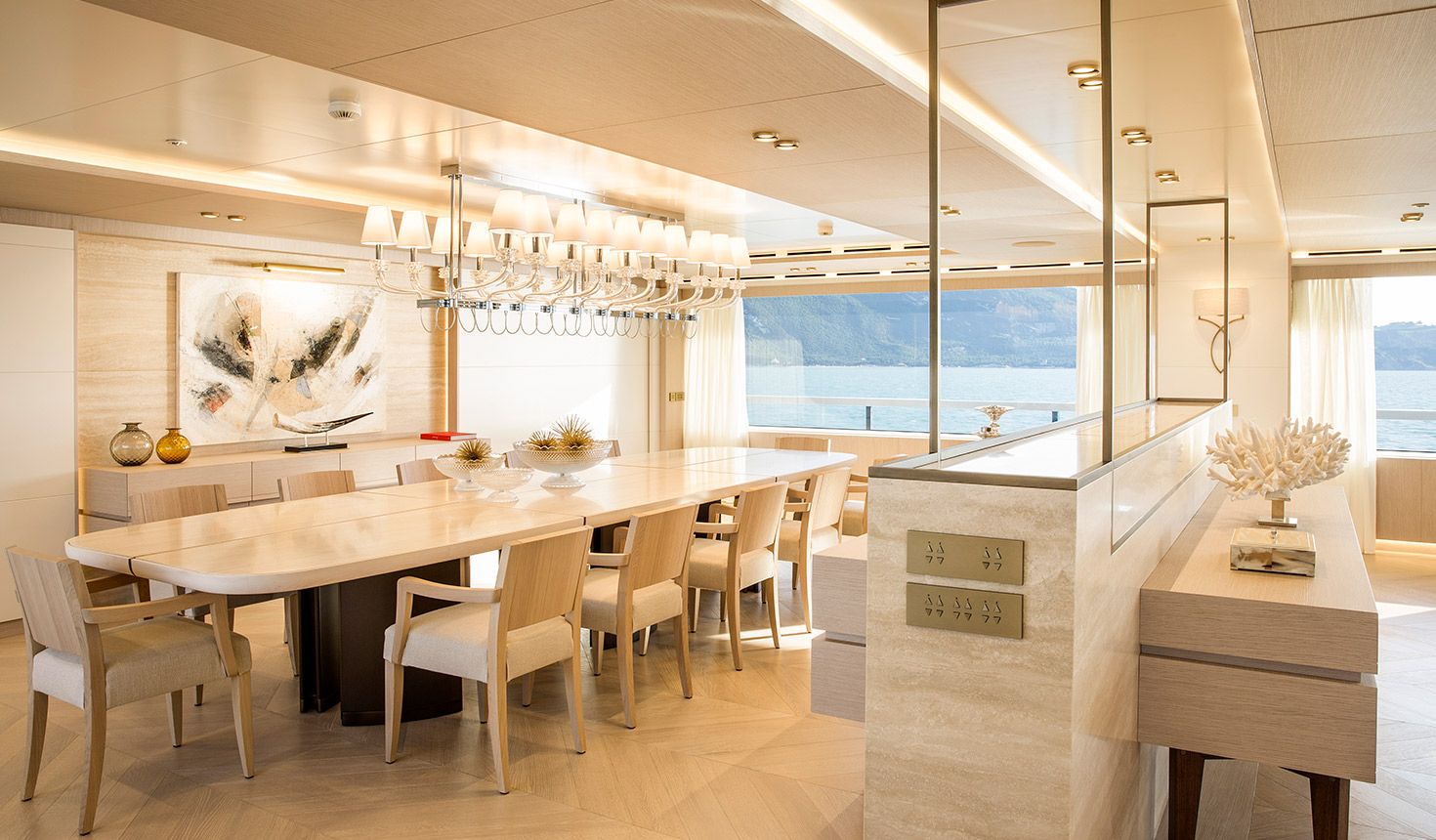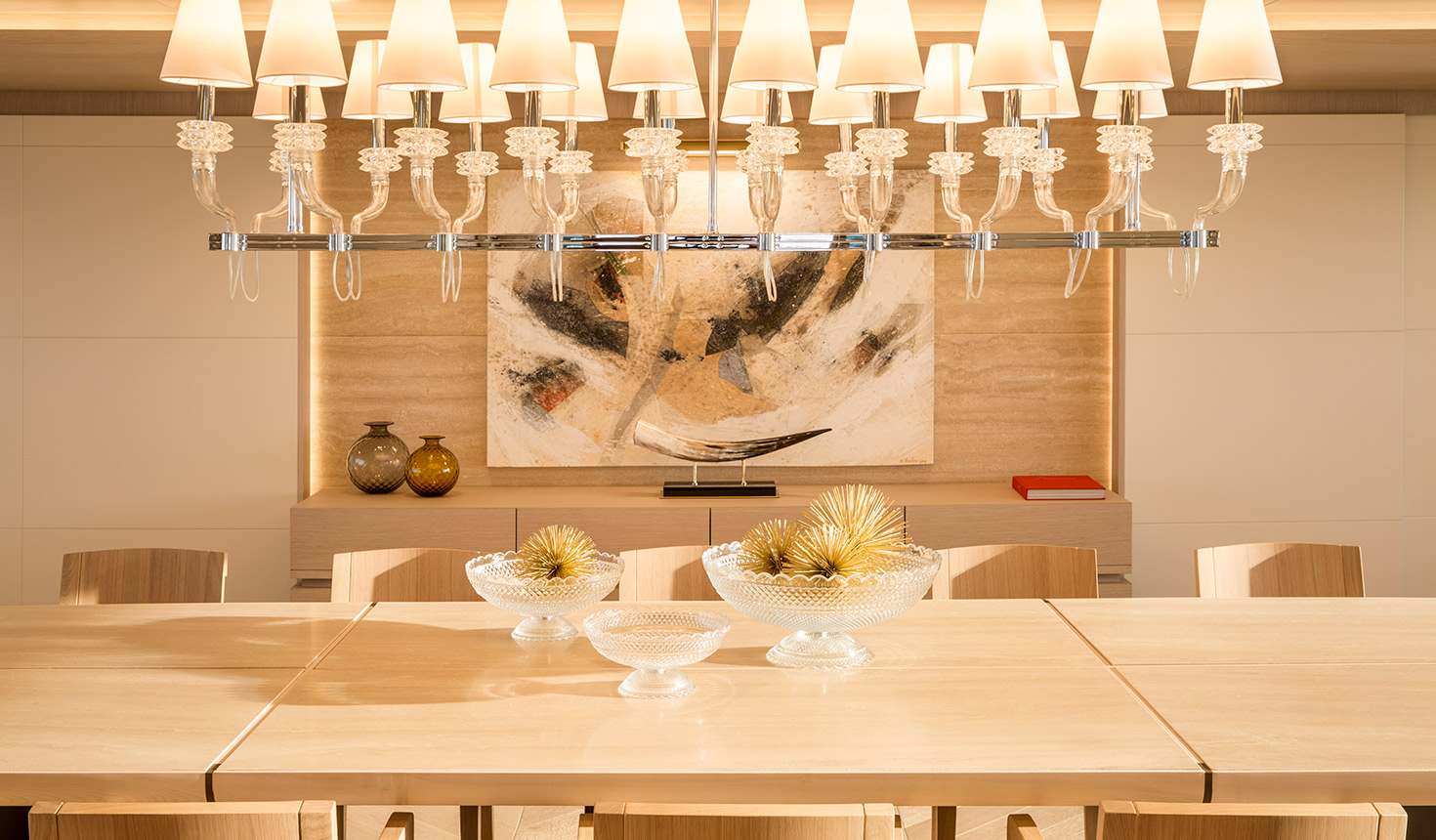 Developer Columbus Yachts / Hydron Tech / Interiors Francesco Guida studio, 2020
Giorgetti takes part to the Dragon yacht project with the elegant GORDON table. Her clean lines make Dragon a timeless classic, and one of those super yachts that you will never cease to admire as they sail off into the distance, or when they are moored in sunset.
Built in a record of just 27 months, Dragon is an eighty metres long and just over thirteen wide boat by Columbus Yachts. This is the result of the fifty years' experience that the Palumbo Superyacht Group has behind it.

The interiors of the Dragon are by Francesco Guida, while Hydron is responsible for both the exterior design and the naval architecture. The home automation and entertainment system are designed by the technical office of Palumbo Supeyachts in collaboration with TEAM Italia, an international leader in integrated navigation systems.

A feature worth noting is the upper deck, that is completely set aside for the owner and which, going aft, has a large cockpit with a 14-seat dining table and an inside living area with bar. Towards the bow, there is the master cabin – of a full 110 square metres – that features large windows with a 180 view over the deck, which is also private. The next level up you find a wellness area and complete with a beauty salon and massage area. This deck also has the steering area and the captain's cabin. The lower deck is characterized by an extensive beach-club, while the main deck features an external cockpit and an interior living room, where there is GORDON table in special edition 450x140cm with Travertino marble top, that comes before the guest cabin area. Here you should take note of the six large windows - four of them are five metres long by two metres high. Natural light can fil the interiors spaces, making even the exterior sidewalks very unusual and special.