PINKHAM POINT 02 THE DINING AND THE KITCHEN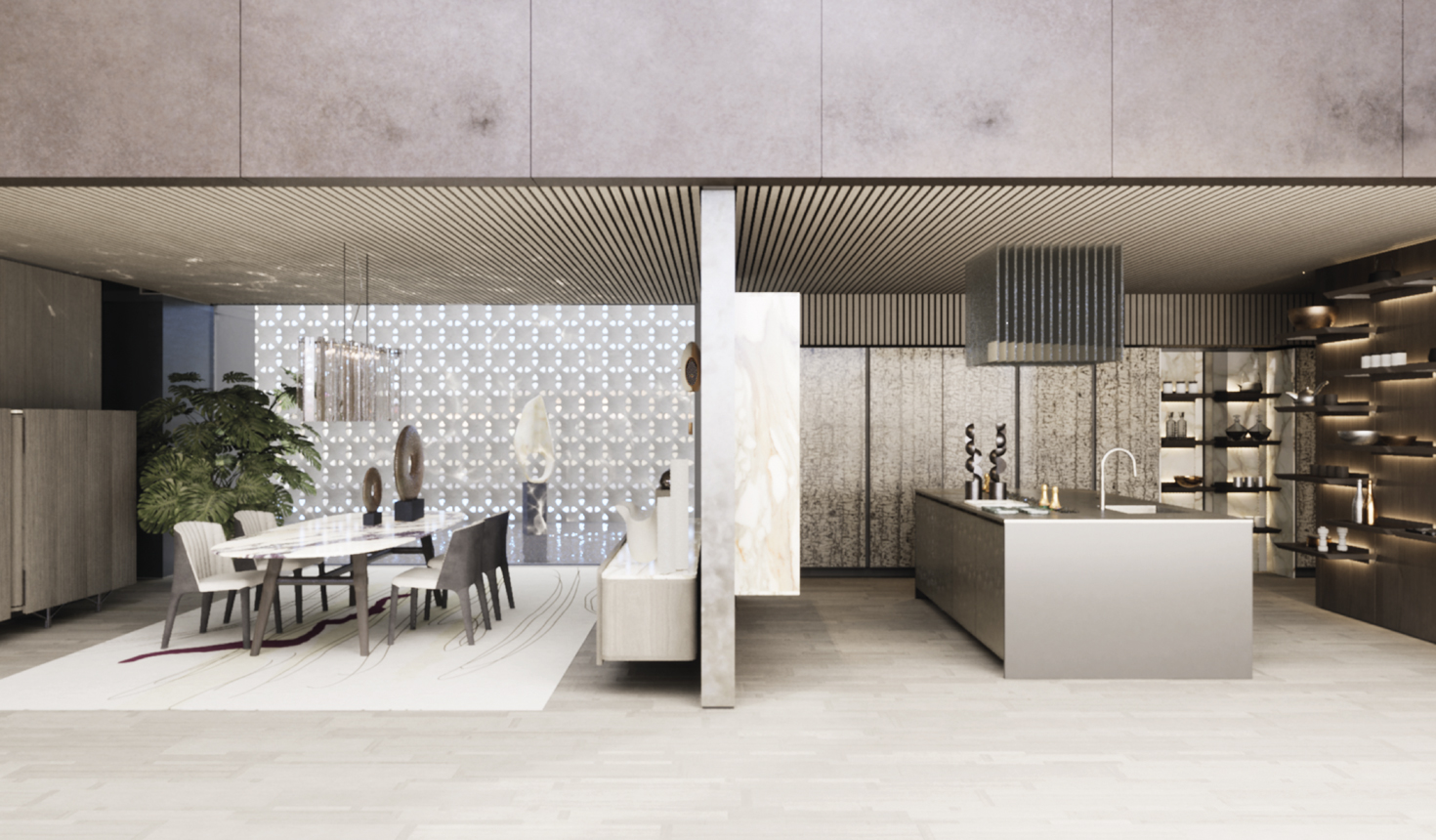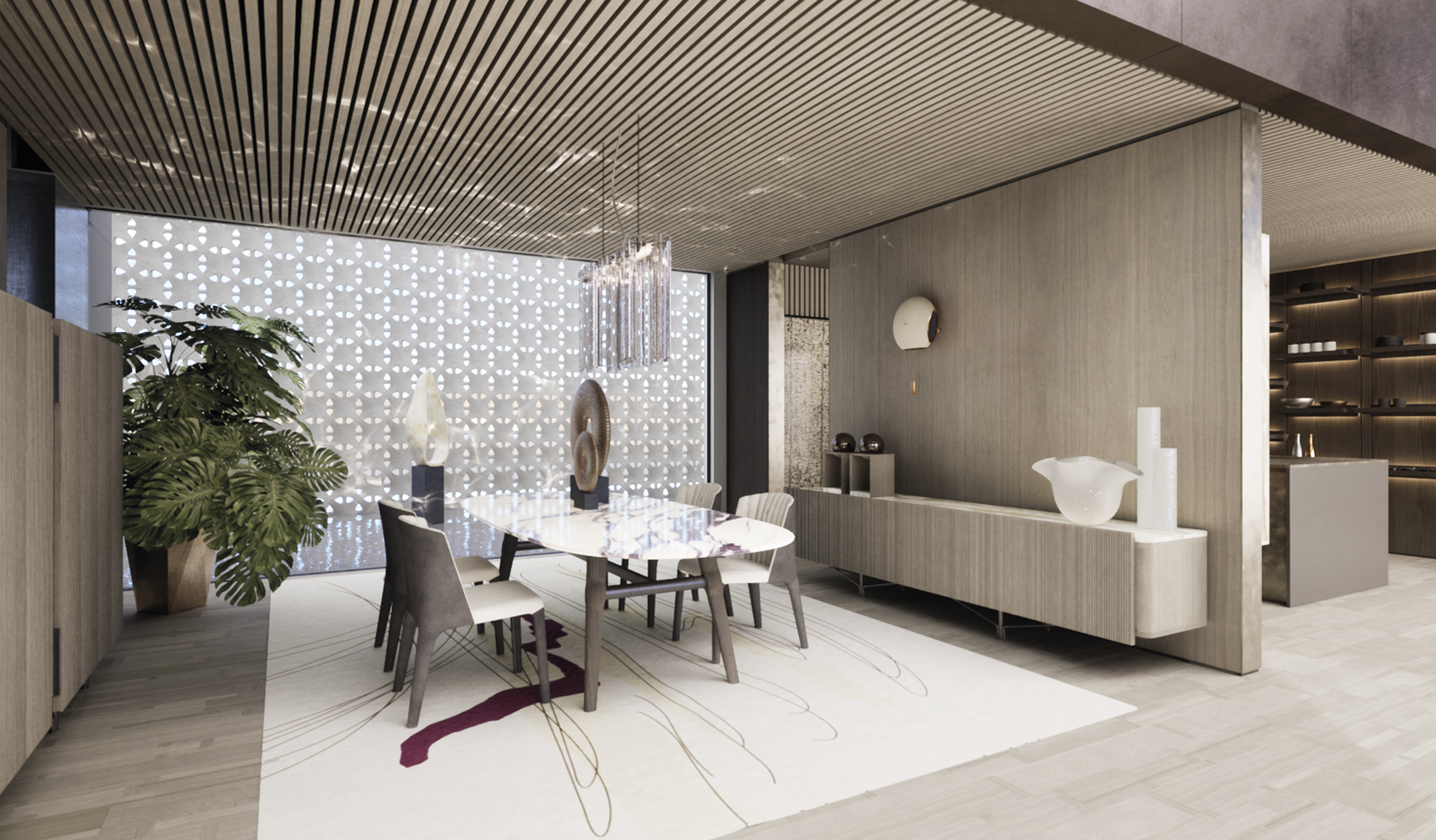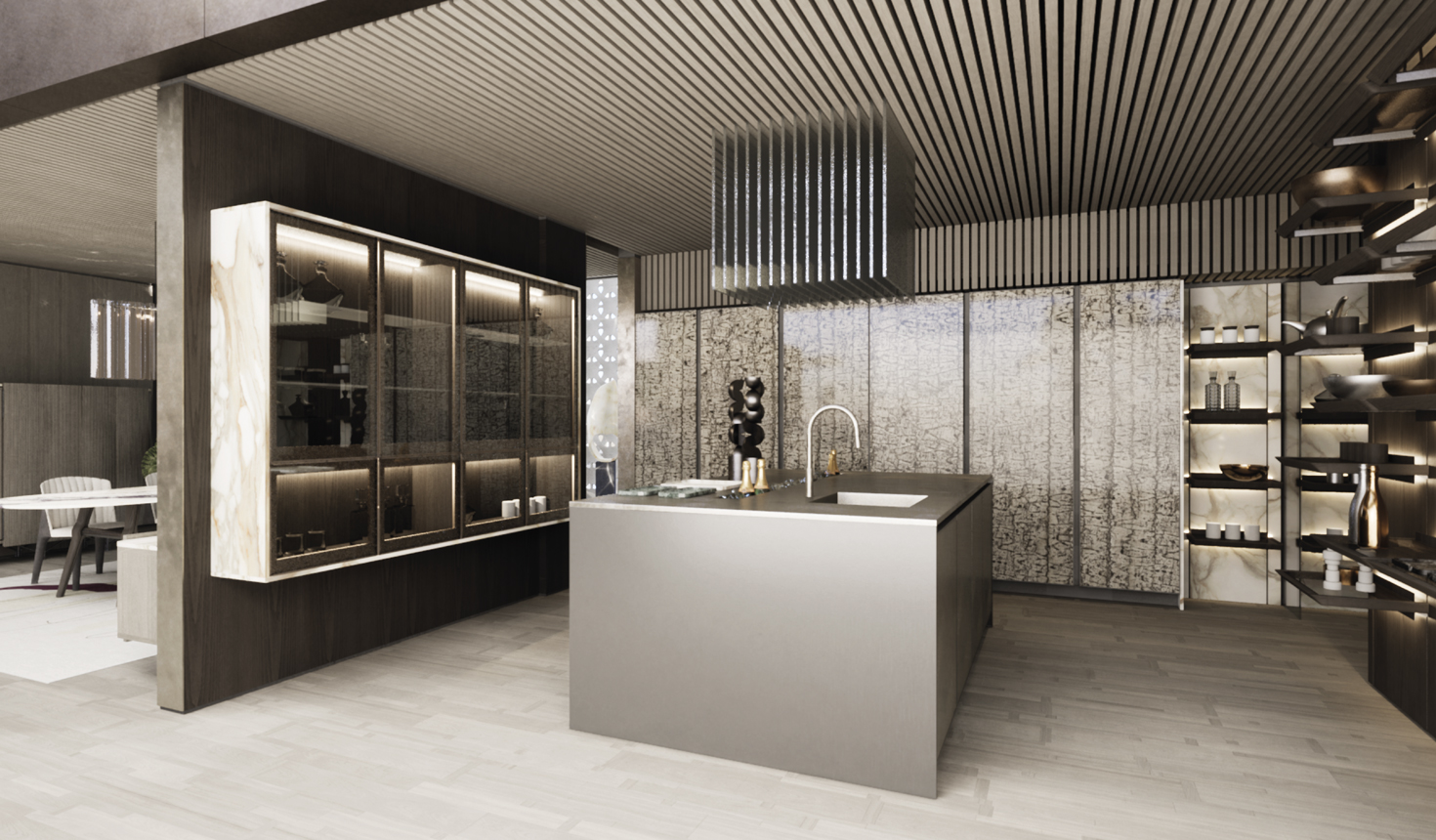 The second episode of the movie is on air on Giorgetti Channel
Second episode
of the anthology Pinkham Point to reveal the atmospheres of the dining room and the kitchen of the charming modernist virtual villa, where novelties are combined with the great classics of the company.
The
Ago
table is the protagonist of the dining room; the table is design by Carlo Colombo, who has started a long-standing collaboration with Giorgetti. In a balanced game of contrasts, the table is here proposed with a purple Calacatta marble top with a base that recalls the shape of a sewing needle, whose eye highlights the ellipticity of the metal structure: the function becomes shape, decoration, emotion.
Around the table,
Bicolette
designed by another historical signature of Giorgetti: Ludovica+Roberto Palomba. The seat recalls the charm of a tailored creation in the finishes. The stiching running along the backrest, drawing the vertical trend, shape the padding and become a stylistic motif.
The environment is completed with other products from the Giorgetti collection, such as the
Charlotte
sideboard by Carlo Colombo, an architectural project inspired by the cultural and constructive ferment of the 1930s and with new Atmosphere accessories: from the
Miro
rug to the
Spaziotempo
lamp by Carlo Colombo, from the
Cuckoo Clock
by Virginia Harper to the
Area
marble tray.
Thanks to its strong architectural component, the ambitious project
GK.03
defines the space: conceived as a flexible system that can be customised in details and materials, it reveals a perfect bal-ance between craftsmanship and industrial innovation. The clean and seamless surfaces, the shapes finished in every detail, the research on the materials and their combination give a powerful aesthetic that allows the kitchen to integrate into a wider and more complete vision.
The project is signed and directed by Giancarlo Bosio, the company's Art Director, and was created by the Giorgetti designers in collaboration with SuperResolution, a studio specialised in creating virtual environments and high-quality graphic pictures.
Pinkham Point 02 The dining and the kitchen
Produced by Superresolution
Click here to watch on Giorgetti Channel
Discover more on Giorgetti Website
Stay tuned on
Giorgetti Channel
to discover more about the Villa!