PINKHAM POINT 04 THE BEDROOM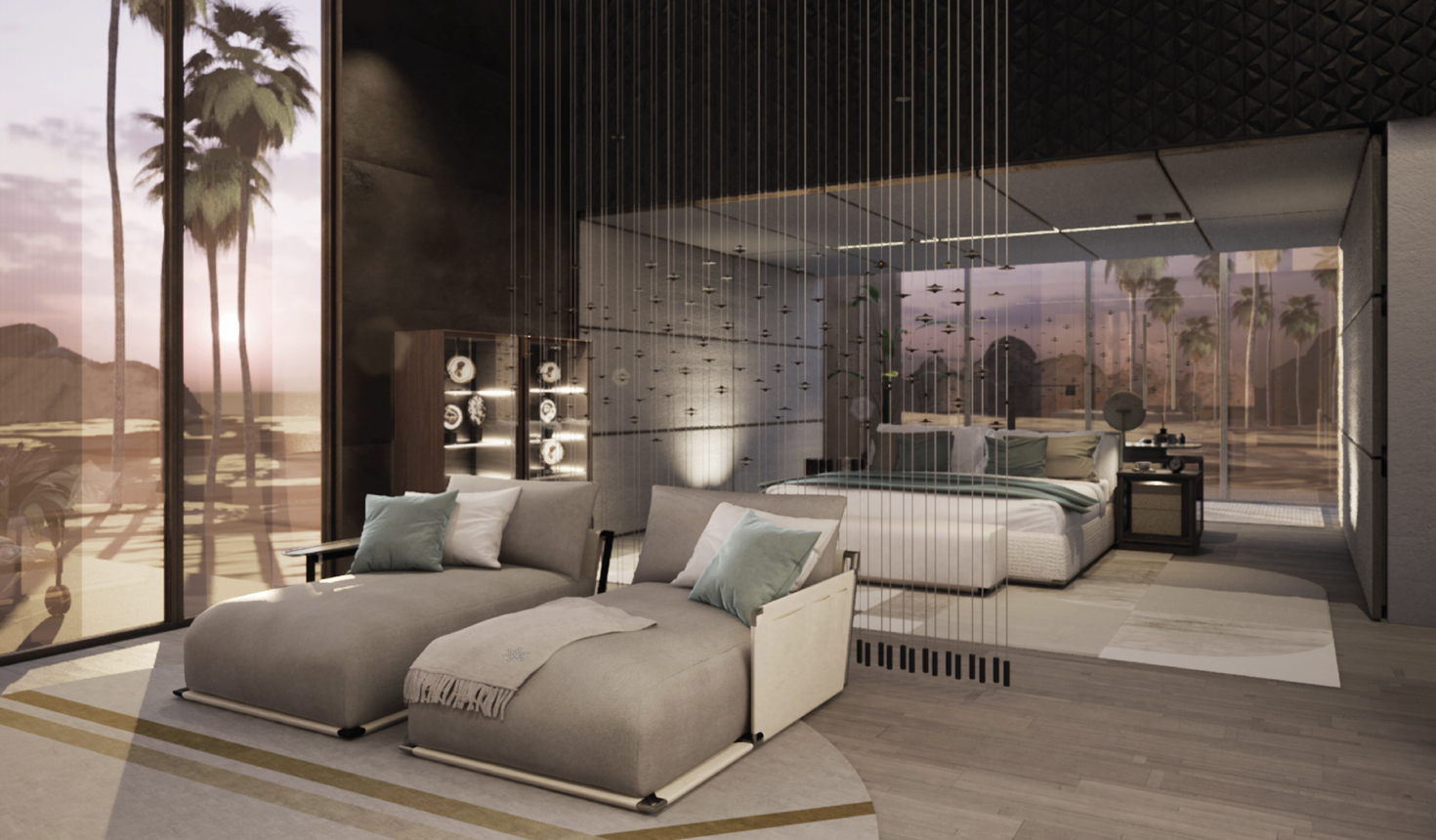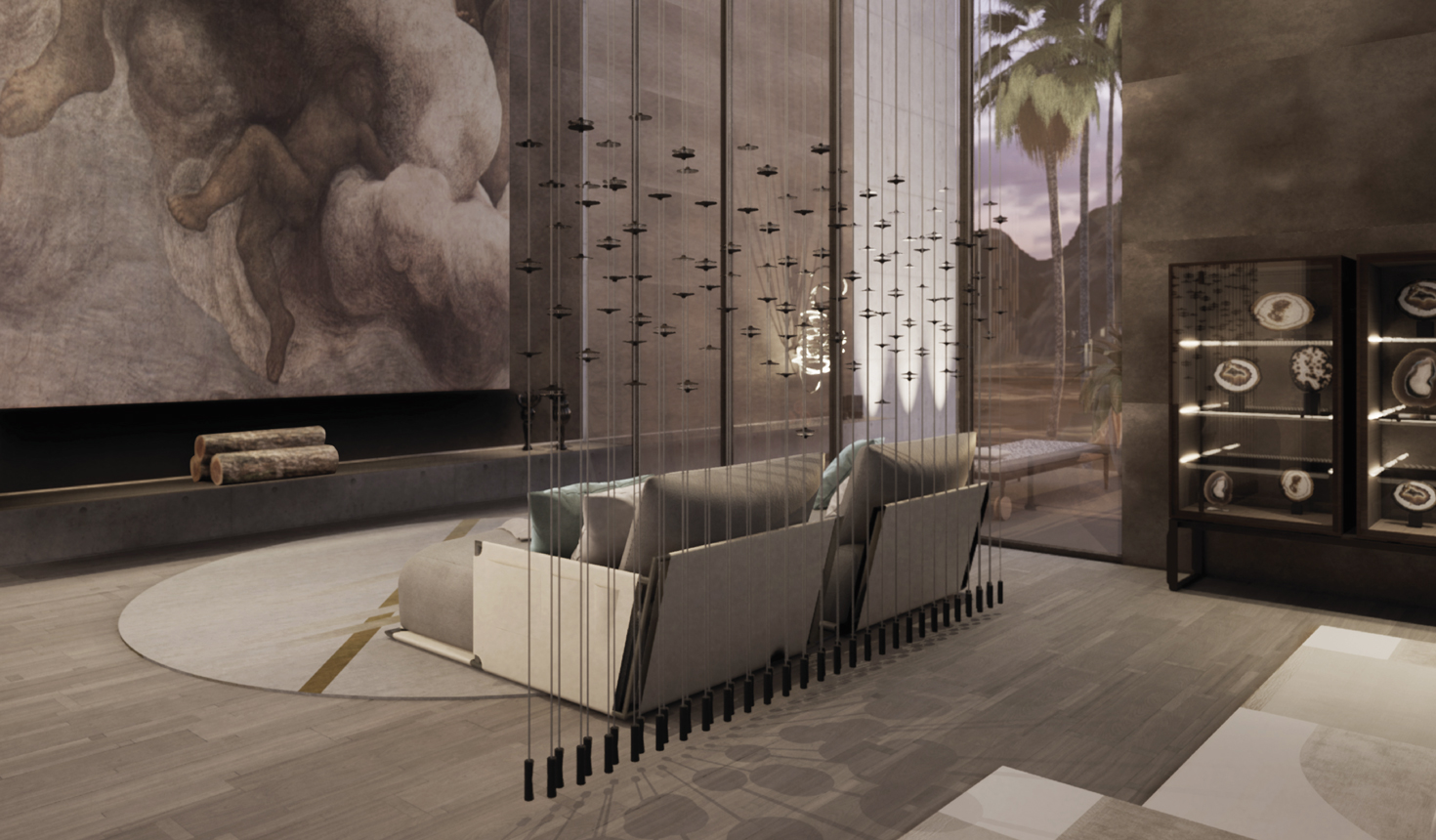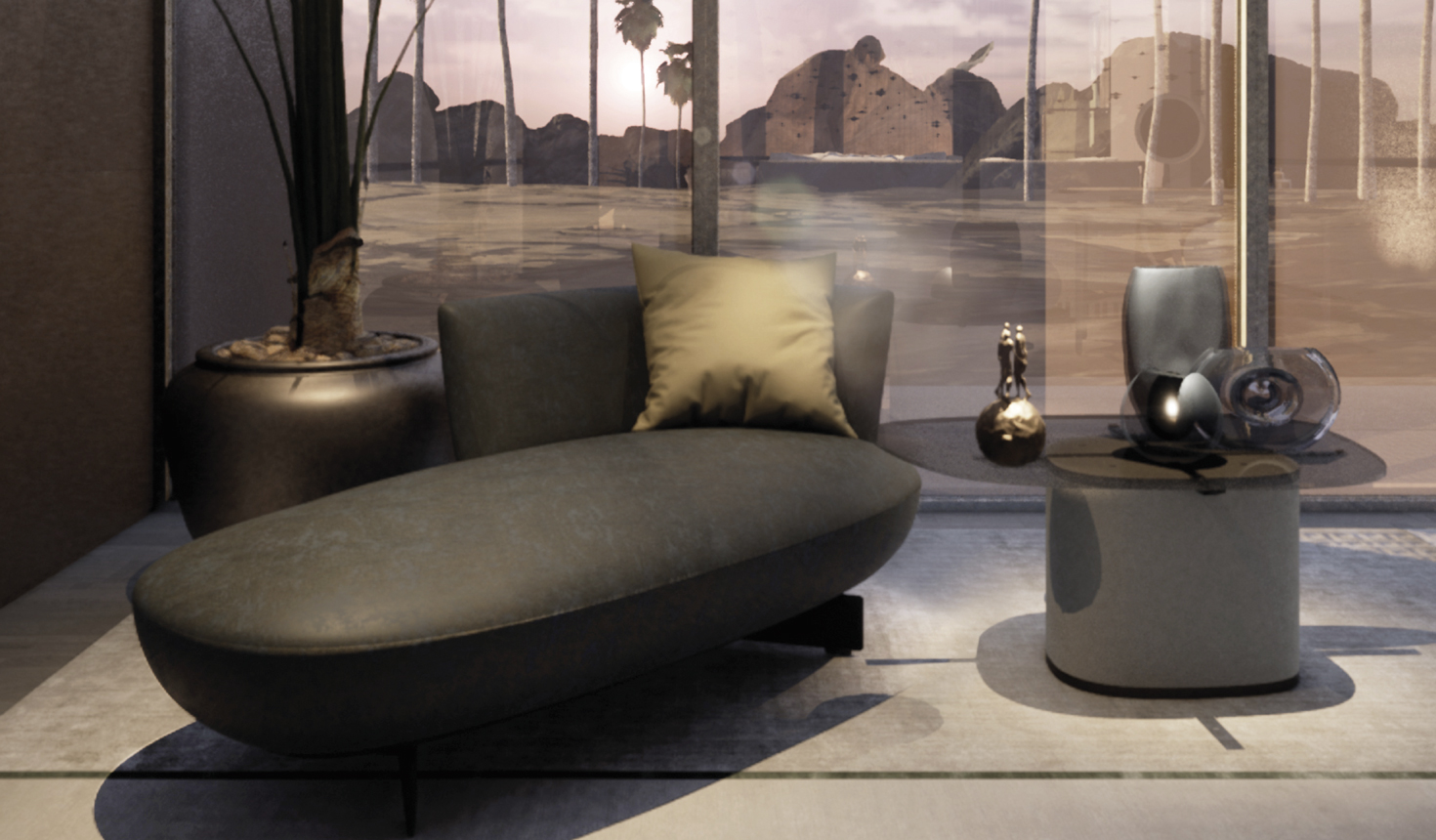 The fourth episode of the movie is on air on Giorgetti Channel
Giorgetti, leading brand of Made in Italy design, continues with the Pinkham Point project, an anthology created thanks to the potential of digital technology that reveals the sophisticated environments of a virtual modernist villa in which the new collection is combined with Giorgetti classics. The cinematographic techniques, made of wide tracking and close-up shots, together with a musical crescendo, give back a poetic narrative which, in the
fourth episode
, shows the sophisticated and contemporary atmospheres of the bedroom.
After crossing a corridor, the camera shows the precious decorative
Shibori
solid wood covering that brings the audience towards the bedroom, where the new
Adam
bed takes its shape in the clean lines of Carlo Colombo combined with the research conducted by Centro Ricerche Giorgetti: imperceptible changes of section, precious coverings, visible stitching, profiles and finishes balance the minimalist language with an extraordinary emotional richness. In addition to the bed, there is a bench and a chaise longue from the
Adam collection
too, designing the space with their soft geometries defined in a perfect alternation between graphic signs and three-dimensional volumes. Giancarlo Bosio's characteristic signs are evident in the new
Summa
small tables on one side of the bed, playing with geometries and combining materials. On the other side of the bed, the new
Domus
system by Carlo Colombo with Centro Ricerche Giorgetti as a bedside table, showing its numerous configuration possibilities.
The
Frame
chest of drawers, by Carlo Colombo too, is enhanced by the
Rift
mirror and the
Swords
lamp from the Giorgetti Atmosphere collection. The
Juliet
desk with its light shapes and the organic lines of the
Norah
small armchair bring a touch of rétro charm to the environment by creating a pleasant play of full and empty spaces that, with a more clear sign, is kept in the
Aei
chest of drawers. The composition also includes the soft, rounded, sensual forms of the
Galet
daybed that complete the leisure image of the environment.
Several Atmosphere accessories characterise the room, such as the
On-Off
and
Leaf
lamps, the
Blanc Bleu
perfumers, the
Clina
and
Wave
vases and the new
Buds
fragrance diffusers by Roberto Cambi. Iconic rugs such as
Gradient Reflex
and
Cross-Over
alternate with the new
Modular
, made of wool, linen and bamboo silk and characterised by a Bauhaus-inspired motif. The surfaces are treated with different random loop and horizontal loop techniques which, together with the effect of light on the different materials, make the design three-dimensional. The bedroom leads to a terrace: a small and reserved outdoor space, furnished with the beach lounger, tables and candles from the
Gea
collection by Chi Wing Lo.
The project is signed and art directed by Giancarlo Bosio and was created by the Giorgetti designers in collaboration with Superresolution, a studio specialised in the creation of virtual environments and high quality graphic images.
Pinkham Point 04 The bedroom
Produced by Superresolution
Click here to watch on Giorgetti Channel
Discover more on Giorgetti Website
Stay tuned on
Giorgetti Channel
to discover more about the Villa!