LIFE AT | Best Managed Company auch im Jahr 2020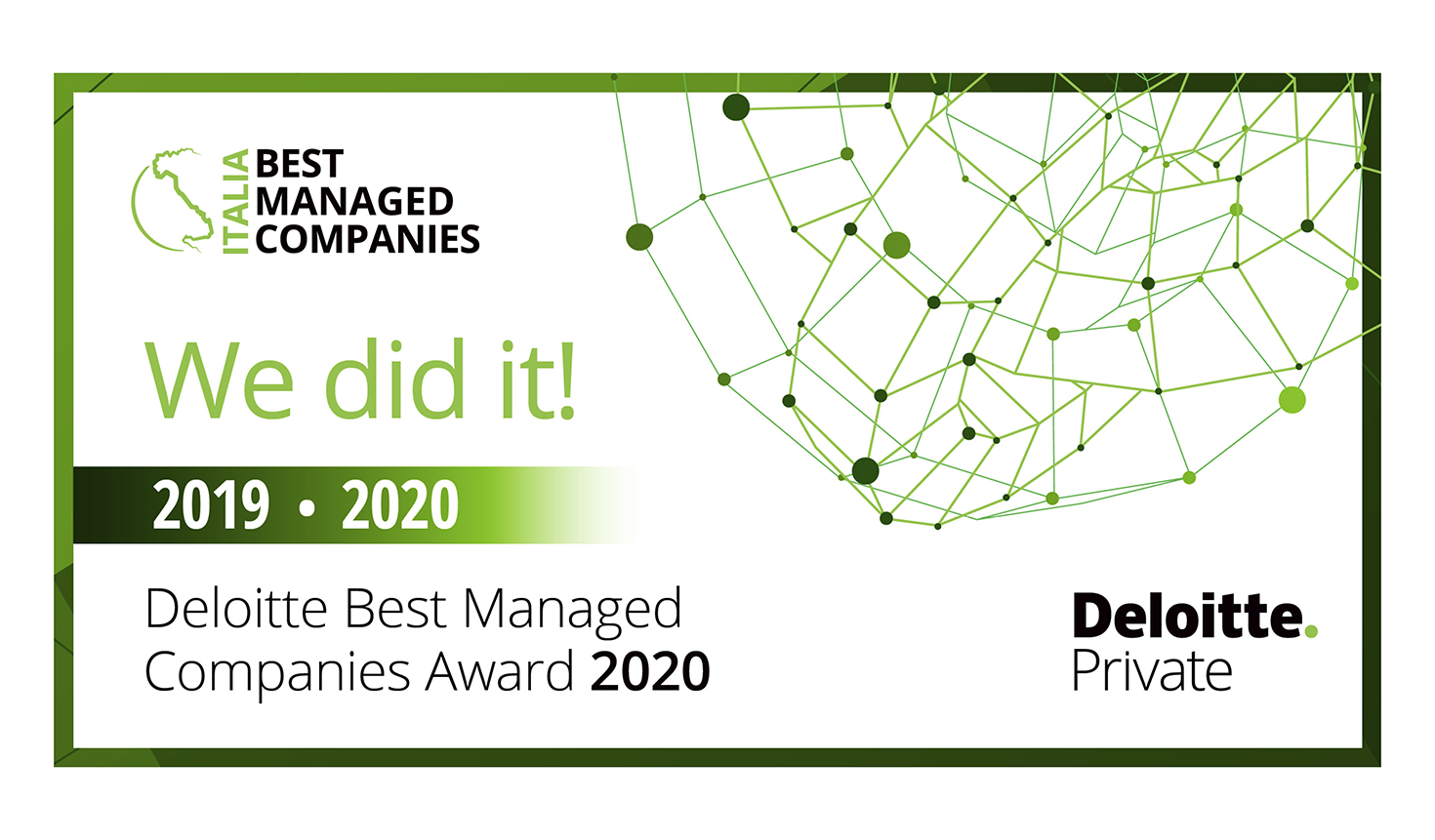 Der Preis wurde von Deloitte ins Leben gerufen, um die Exzellenz des Made in Italy zu unterstützen
Giorgetti, leading brand in Made in Italy design, received also in 2020 the prestigious Best Managed Companies award conceived by Deloitte, with the support of ALTIS Università Cattolica, ELITE - the London Stock Exchange Group program promoting the development and growth of high-potential companies - and Confindustria.

The award is at its third edition and aims to support and reward the excellence of Italian companies standing out for managing capacities, skills and performance, innovation, strategies and internationalisation, but also for their commitment to company culture, including corporate social responsibility activities. Furthermore, for 2020 the jury considered the resilience capacity in dealing with the Covid-19 crisis.

"We are very proud of this recognition, highlighting the many efforts over the last months. Despite the situation of uncertainty, we have managed to maintain high standards for production to present also this year a complete and large new collection: this gave us the opportunity to contribute to safeguarding the entire supply chain which represents the true excellence of Made in Italy. We worked to ensure even more safe and sustainable working conditions for our craftsmen and collaborators. Very important was also the commitment to our clients, together with the definition of innovative communication strategies allowing us to compensate and strengthen the relationships with all the stakeholders", said Giovanni del Vecchio, Giorgetti CEO.

The independent jury selected 59 companies deserving the prestigious Best Managed Companies award (61% from the manufacturing business) and was composed by experts from Italian institutions, academic and entrepreneurial worlds: Professor Lorenzo Ornaghi, Honorary President of Alta Scuola di Economia e Relazioni Internazionali (ASERI) and university professor, former rector of Università Cattolica and former Minister of Italian Republic, Eng. Maurizio Costa, Board Director of important Italian groups with consolidated managerial experience and Dr. Francesca Brunori, Confindustria Credit and Finance Area Director.