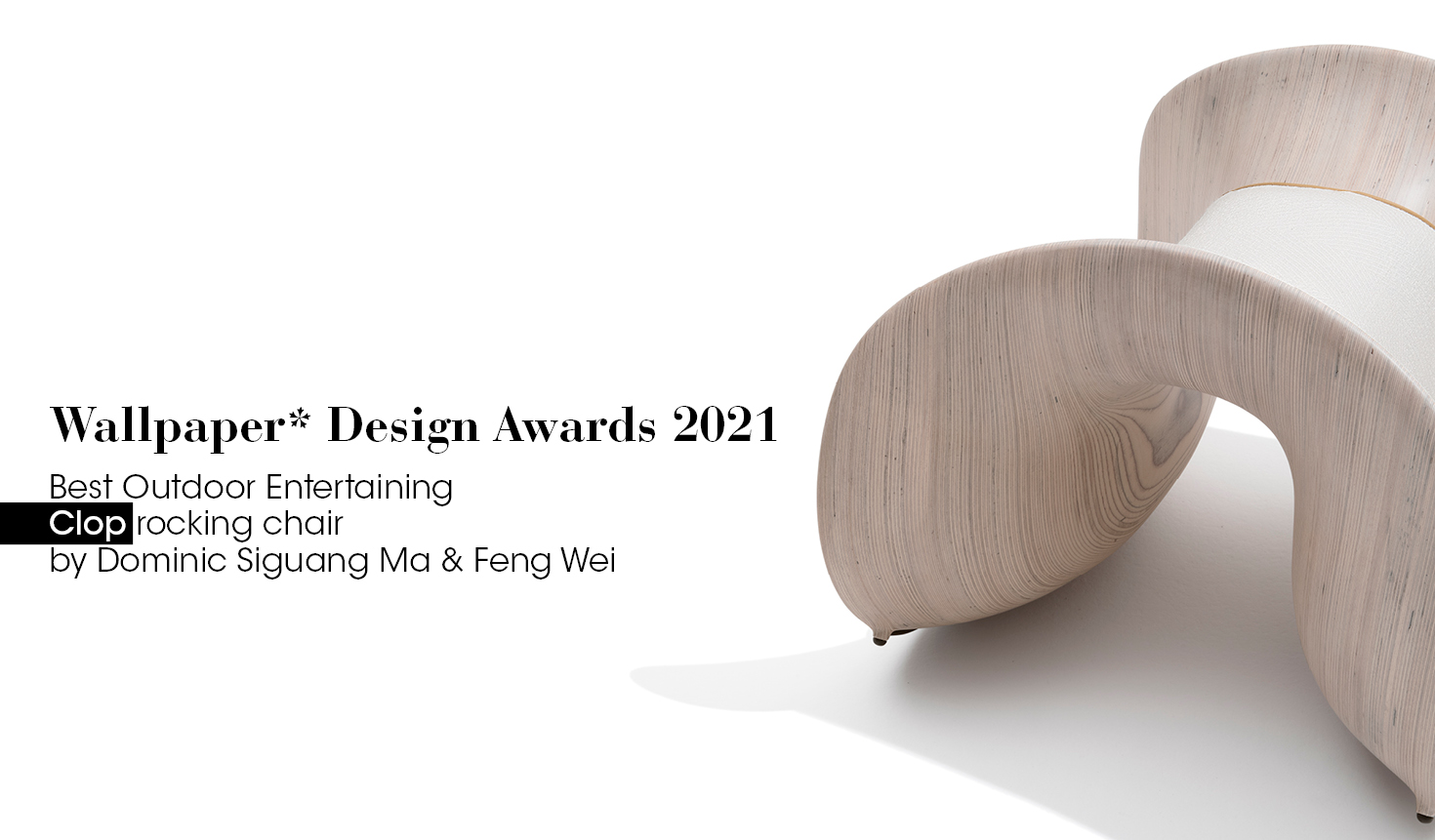 With the Clop rocking seat, the brand is the protagonist of the Best Outdoor Entertaining category.
Giorgetti wins the prestigious Wallpaper Design Awards once again: the protagonist of the 2021 edition is the Clop rocking seat designed by Dominic Siguand Ma & Feng Wei, which wins in the Best Outdoor Entertaining category.
Like every year, the Wallpaper Design Awards are given to those projects considered to be witnesses of the ability of design to improve people's lives both from a functional and an emotional point of view and to respond creatively to changes of society.
Giorgetti's Clop rocking chair stood out for the simplicity of its organic shapes, for the beauty of its soft lines, for the texture of the natural finish of the birch plywood that gives a seductive experience to the object. The strong sensory component that characterises Clop brings people back to the centre of the project, stimulating positive emotions.