PROJECTS & STORIES | Architectural harmony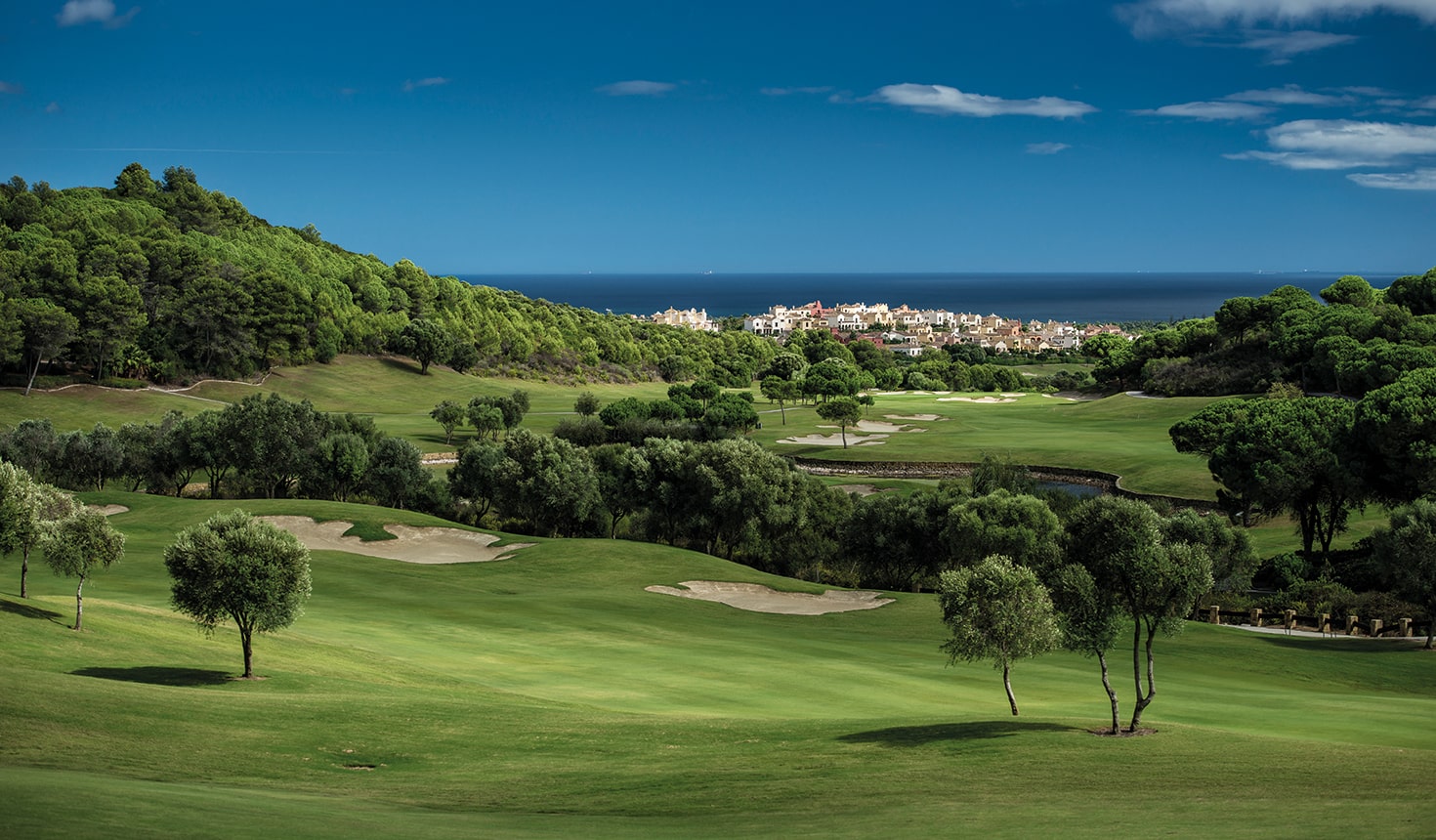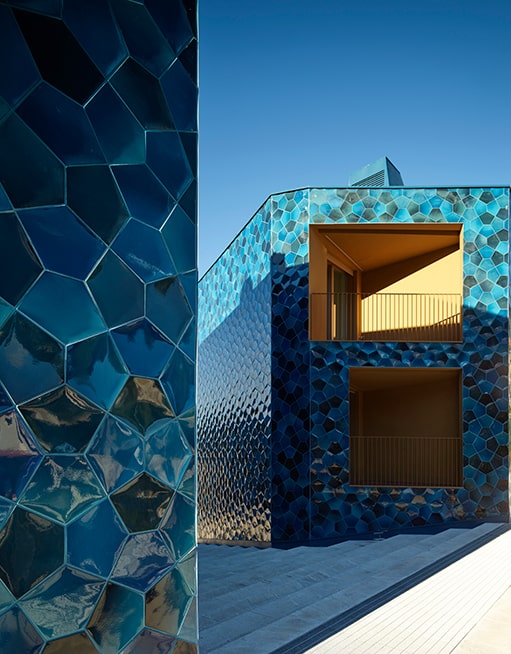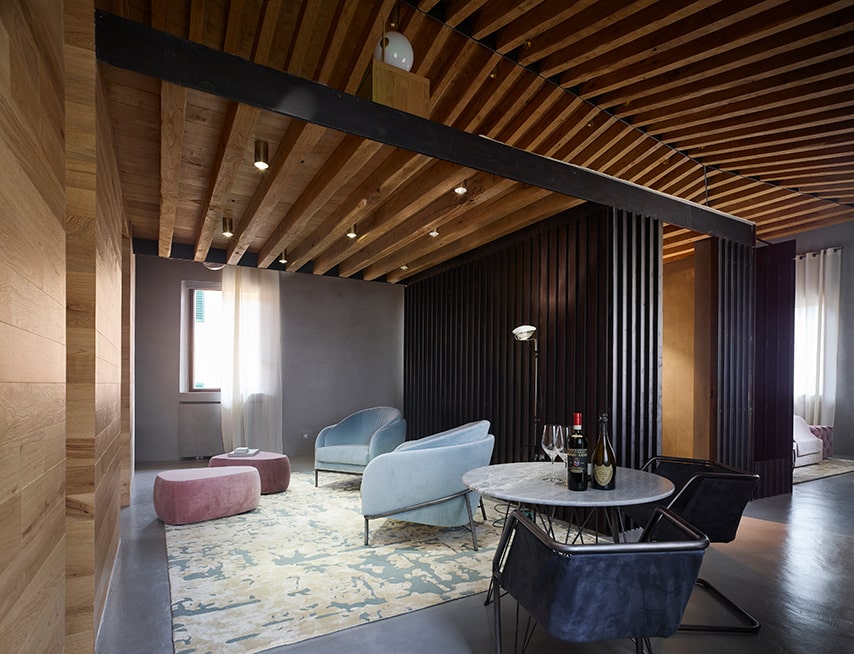 Architectural harmony
by Francesca Molteni
Genius loci: materials that resonate; projects for every scale; multidisciplinarity, from architecture to product design, interior design and graphic design; offices in Florence, Rome and Milan; partner companies in Beijing, Dubai and São Paulo; and an international magazine, Area. Lots of construction, but also lots of research and thought are going on at Archea Associati, known around the world for projects like the Liling World Ceramic Art City in China, the Antinori Winery in Chianti, and the Albanian National Stadium in Tirana, to name just a few. Currently, the firm is hard at work on the construction of the Christian A. Rockefeller Residences & Golf Club in Sotogrande, southern Spain, with the collaboration of Giorgetti|Battaglia and Carlo Colombo for the interior design. To tell us about the vision that has defined Archea since 1988 is Marco Casamonti, architect and co-founder with Laura Andreini and Giovanni Polazzi, along with Silvia Fabi, who became a partner in 1999.
_ Sotogrande, Costa del Sol, Andalucía. How you'll develop the project, which includes an 18-hole golf course and a cutting-edge clubhouse, all surrounded by luxury homes and residences, plus a boutique hotel? What's the landscape like there?

It's a large plot of land, over 200 hectares. Sotogrande is a project that will transform a hill on the Costa del Sol, in an area dedicated mainly to tourism. Our project is designed to completely change that strategy—from an outlook that sees the territory as a place to build, to a vision that sees the landscape as a place to inhabit and to be inhabited. We'll handle the architectural planning and the interior design, which is why our collaboration with Giorgetti|Battaglia is important, so that we develop furniture and interior finishes with that same scope, trivially called 'green'.
_ Can you tell us a few details about the architectural structures and materials that you chose to use? Were you inspired by tried-and-true projects or does Sotogrande roll out a new formula?

Our planet is a finite sphere with specific measurements. Each time that we build something, we destroy part of the land. Naturally, we can't stop dwelling and living, and thus we can't stop building places to inhabit, but we can re-naturalise the built environment. Citing a great architect, Paolo Portoghesi, we can find a different way to inhabit the Earth, to find harmony between man and the environment. For Sotogrande, we think that yes, people should inhabit the coast, a place where there are natural and artificial environments. It isn't a given that these two entities contrast each other, and it isn't a given that these two different elements absolutely have to be distinct. With Giorgetti, we're also working on other projects, in particular with the contract side of the company, Battaglia.
_ How did the collaboration with Giorgetti|Battaglia come about? For what role and which objectives was the Giorgetti Group asked to take part? Moreover, Carlo Colombo's Studio A++ was brought on for the art direction of the interiors.

I was born in Florence, a city whose roots are in the Middle Ages and the Renaissance, from the 1300s to the 1500s, a historic time of wideranging Florentine architects, from Leon Battista Alberti to Brunelleschi, who were able to study classical art and combine it with a new, modern way to do things. That's how we work, that is, we combine the experience of the past with modernity, without nostalgia. Giorgetti has a similar Renaissance-style approach: manufacturing objects, furniture, and spaces for today's lifestyles, Giorgetti had to fuse the vision of architects with the here and now. That's the element we're interested in, connected to the ability to work the material. Materials speak. Giorgetti is lucky to be in a special place, Meda, in the Brianza area, where there's a concentration of knowledge that is part of Italy's historical industrial zones, places where people know how to do things. Italy is an extraordinary place of knowledge about matter and how to manipulate it. Matter, beyond languages, is a fundamental element in almost any brilliant product today.
_ Which materials and colours do you prefer for projects that are designed to live in harmony with the landscape?

I'll give you an example: a residential project we recently finished in Laveno, on the shore of Lake Maggiore. There was once a Richard Ginori factory there, where they made incredible ceramics, in a famous colour that was called Laveno blue. We reused those ceramic tiles on the houses that we designed. Now there's modernity and tradition, together. The recipe for Laveno blue doesn't exist, it was undefined, we took five shades of blue, and we had the ceramic tiles made by hand, a bit concave. They vibrate like the water of the lake; they merge, and they blend in with the water. And if you look closely, the local white houses pop out against the dark green of the hill, man-made vs nature. Our houses, which seem so gaudy and loud, actually blend in with the lake and nature. That's our approach: interpreting the identifying features of a place, capturing its sense of belonging and, through materials, constructing the memory of a ceramics factory that doesn't exist anymore, but which lives on in the new project.
_ Going back to Sotogrande, what colour do you plan to use? What are the challenges, dictated by the geography of the place or by the design, that have to be faced?

The entire Costa del Sol is characterised by a colour that belongs to Mediterranean houses: white. So, there's sharp contrast, which is really interesting, between the white of the houses, of their plaster, which is the quintessence of Spanish architecture, and the intensity of the greenery. However, I also have to say that, because the coast has been overdeveloped, the white has become overpowering, blinding. So, we have to think that this project in Sotogrande will have not only white, but also the colour of the rocks and stones, and other tones that aim to rebalance the relationship that excessive construction has, in some way, jeopardised.
_ How does a hospitality project in a holiday destination compare to a residential project?

I think the worst thing for a tourist is to go to a hotel and feel like they're staying in any place. Hotels have to do with the discovery and the experience of travel, so it should be designed and conceived of in terms of experiences. That is, it should offer things that make you understand that you're in one place instead of another. Design and architecture aren't indifferent to the purpose of hospitality, but they change completely. Like in the small boutique hotel that we designed for our friends and clients, Fornace Suite in Florence. Carpets, accessories, frescoes, chestnut timber beams on the ceiling, traditional materials that recall Florentine houses. To make guests feel at home, but also ensure they have the experience of travel.