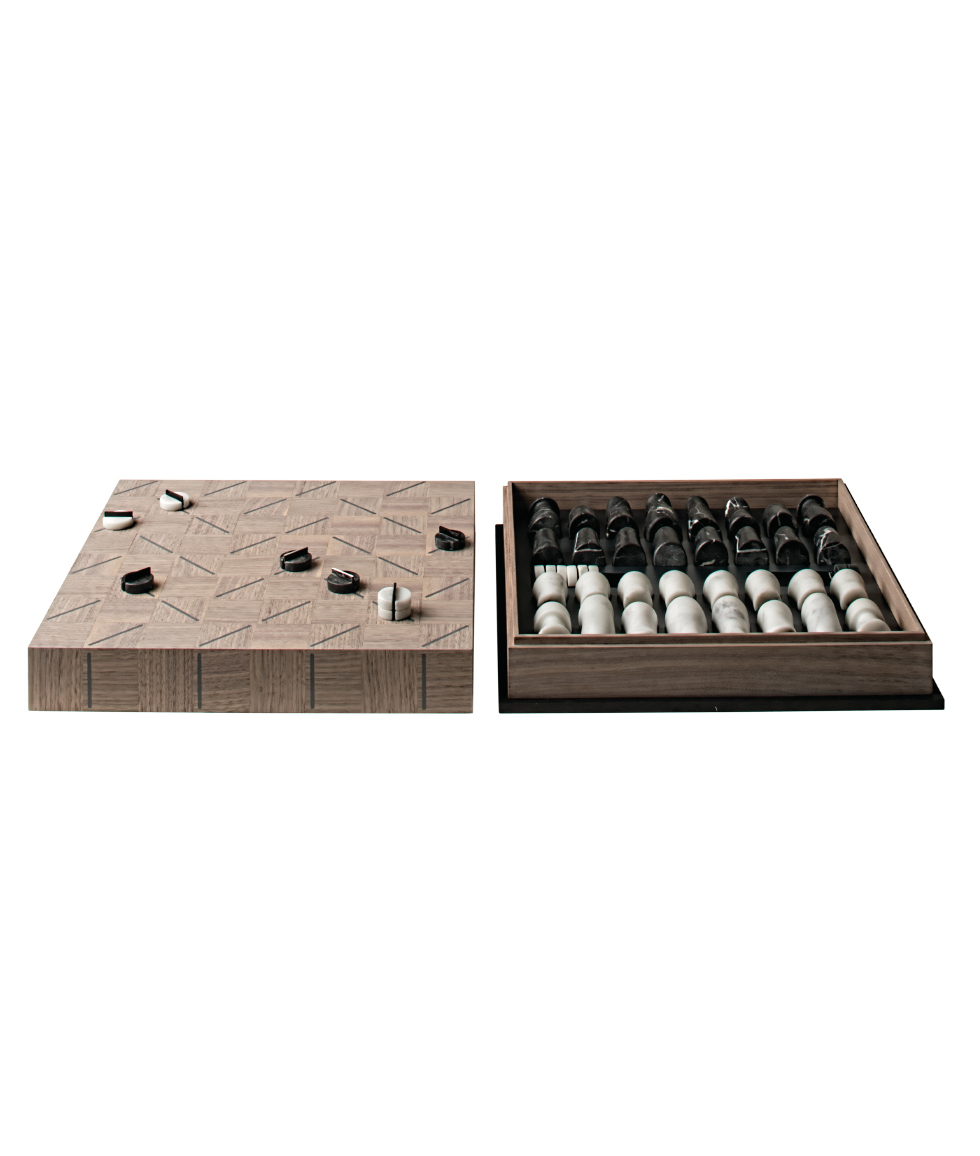 Check-Mate
Chessboard in walnut Canaletto with grey finish and game pieces in calacatta and black marble.
Designer

2018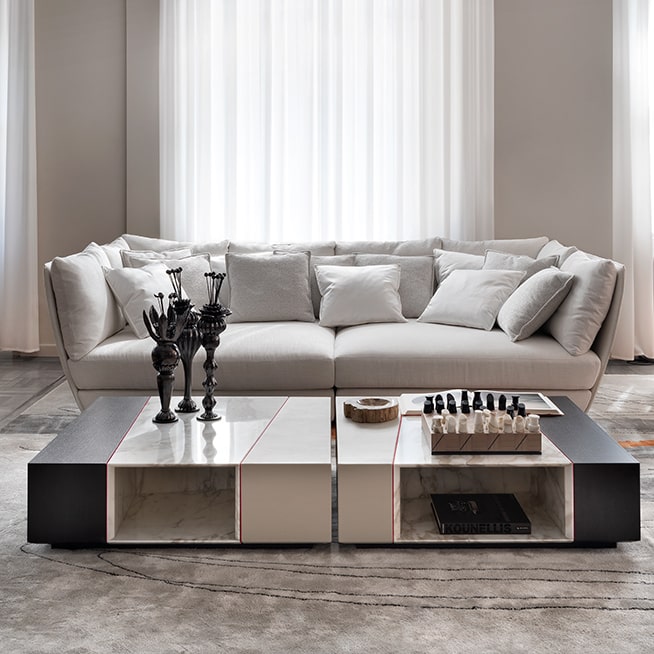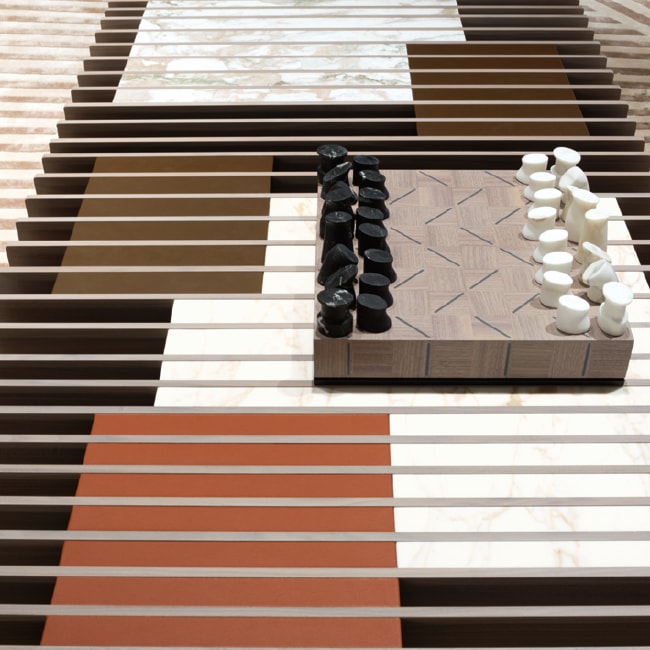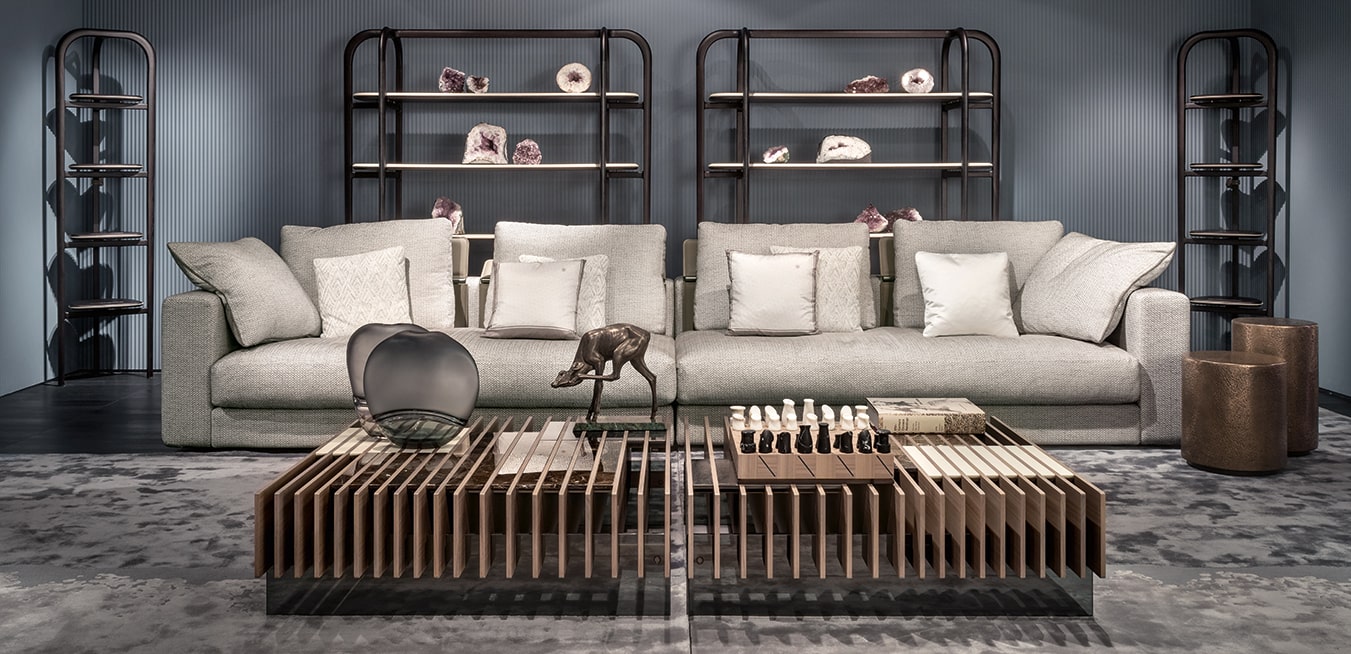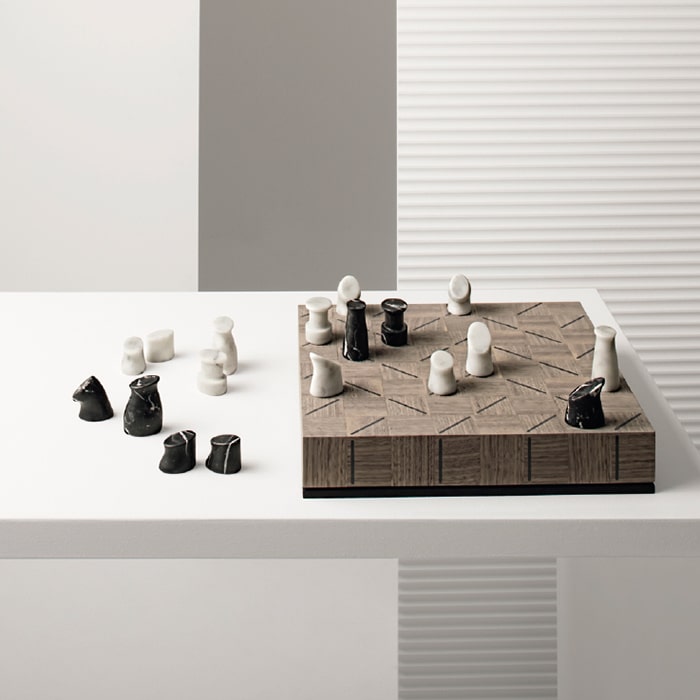 Check-mate is an art object not only for the new version of the classic black and white dualism of the chessboard, but also for the game pieces that are little jewels as they are organic and asymmetrical forms.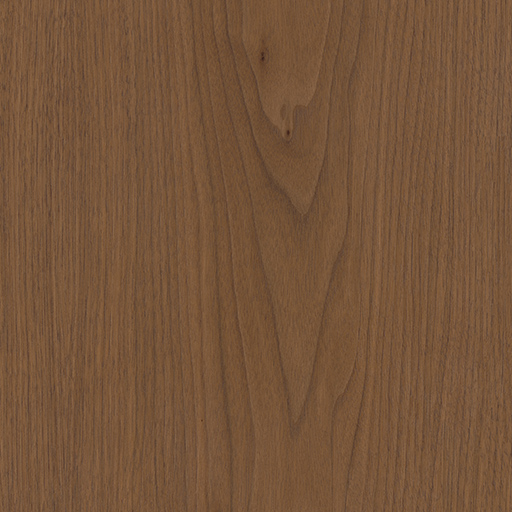 The design of our products is the result of the merging of centuries-old traditions, craftsmanship and attention in the selection of raw materials.