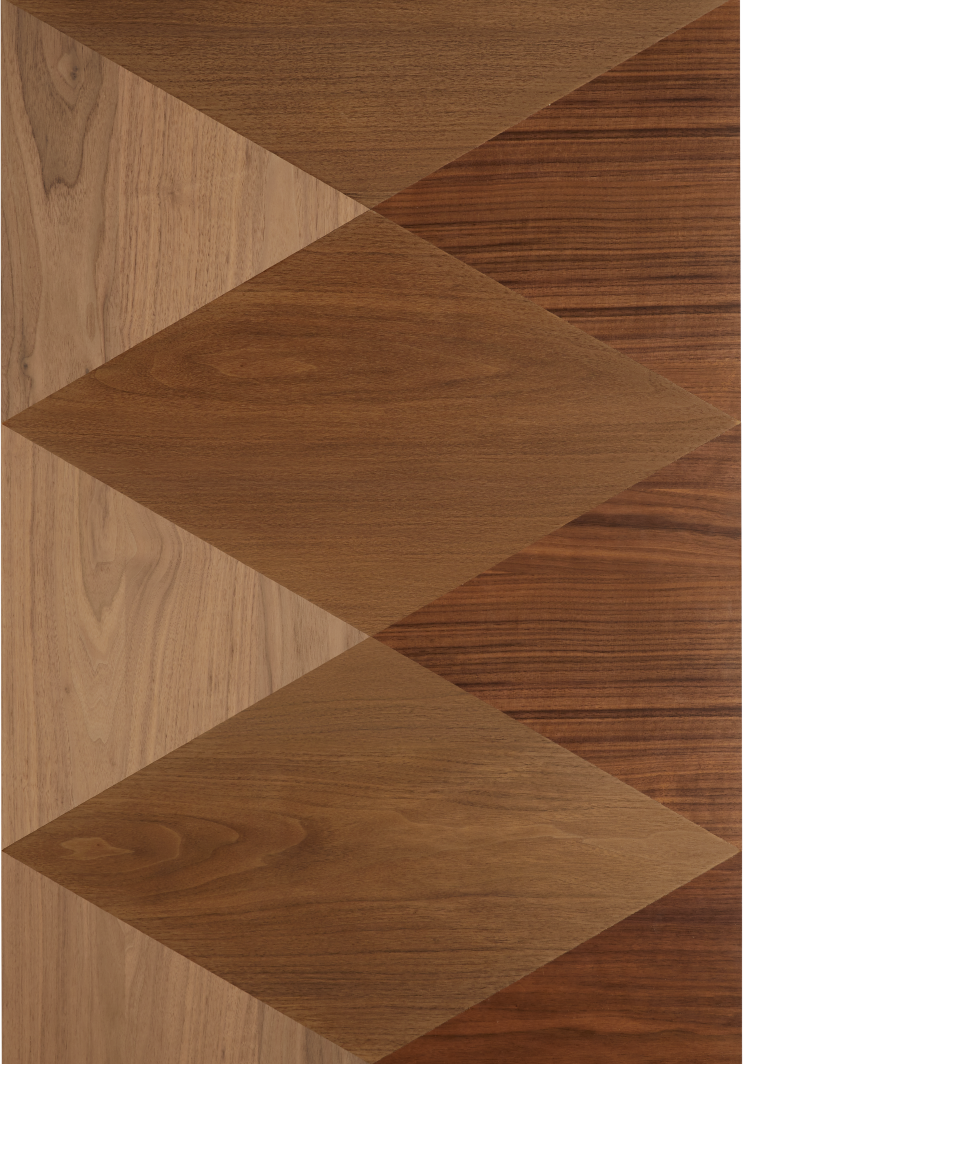 Godron
Architectural surface in walnut canaletto wood that enables to obtain multiple patterns thanks to two directions of laying it.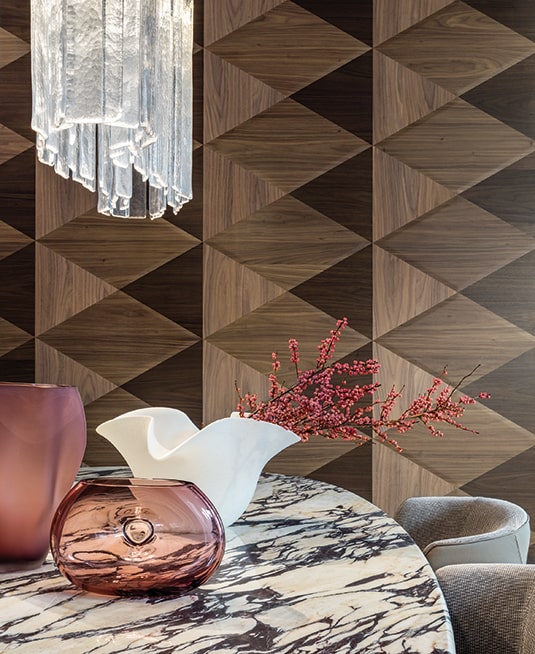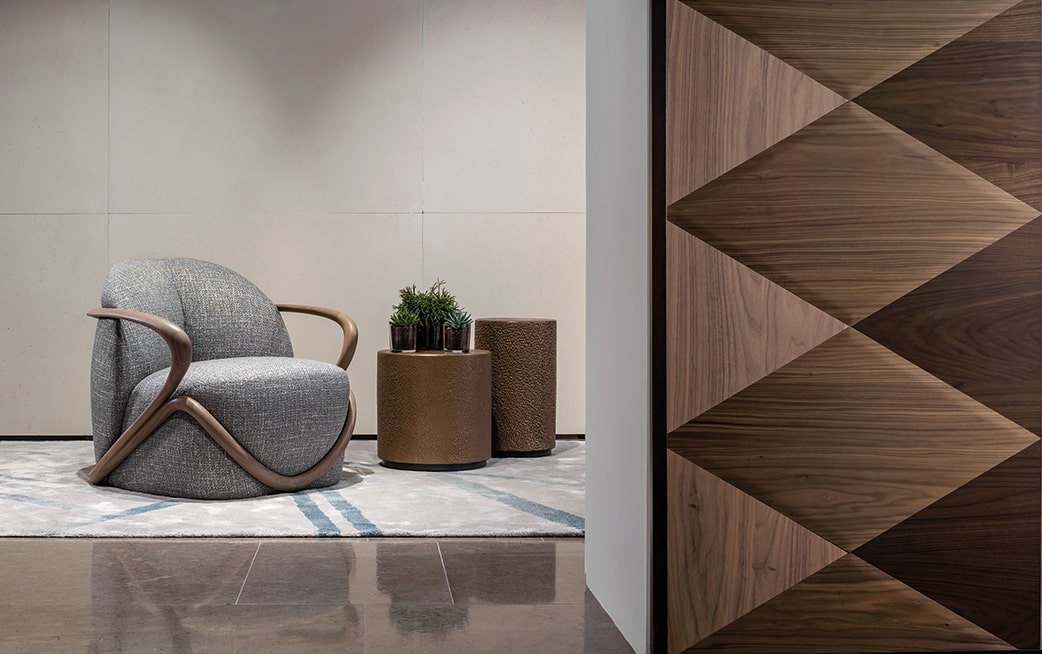 Godron is an architectural surface made up of triangle and rhombus-shaped tiles.The decoration is obtained from the characteristic geometry of the tiles and from 3 different gloss levels and colour saturation of walnut Canaletto wood.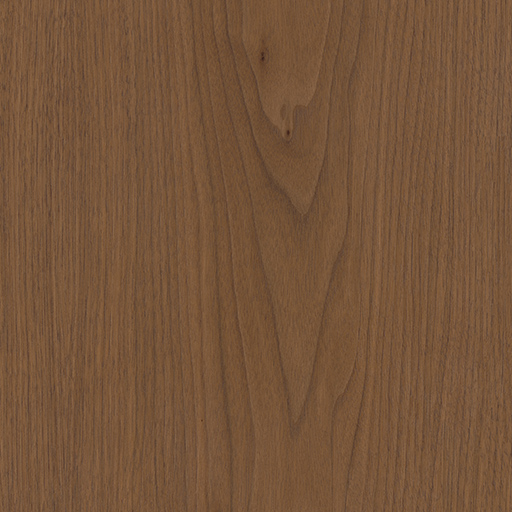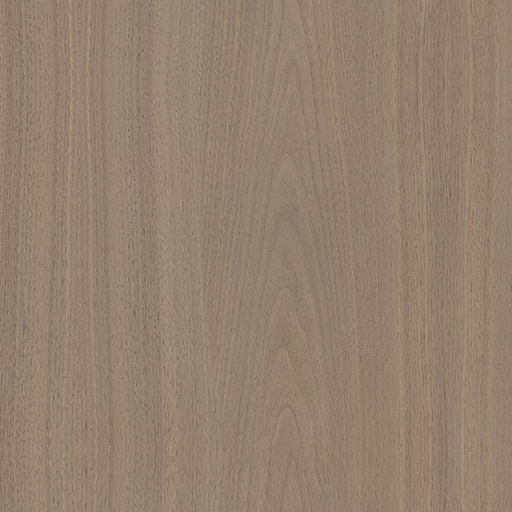 The design of our products is the result of the merging of centuries-old traditions, craftsmanship and attention in the selection of raw materials.