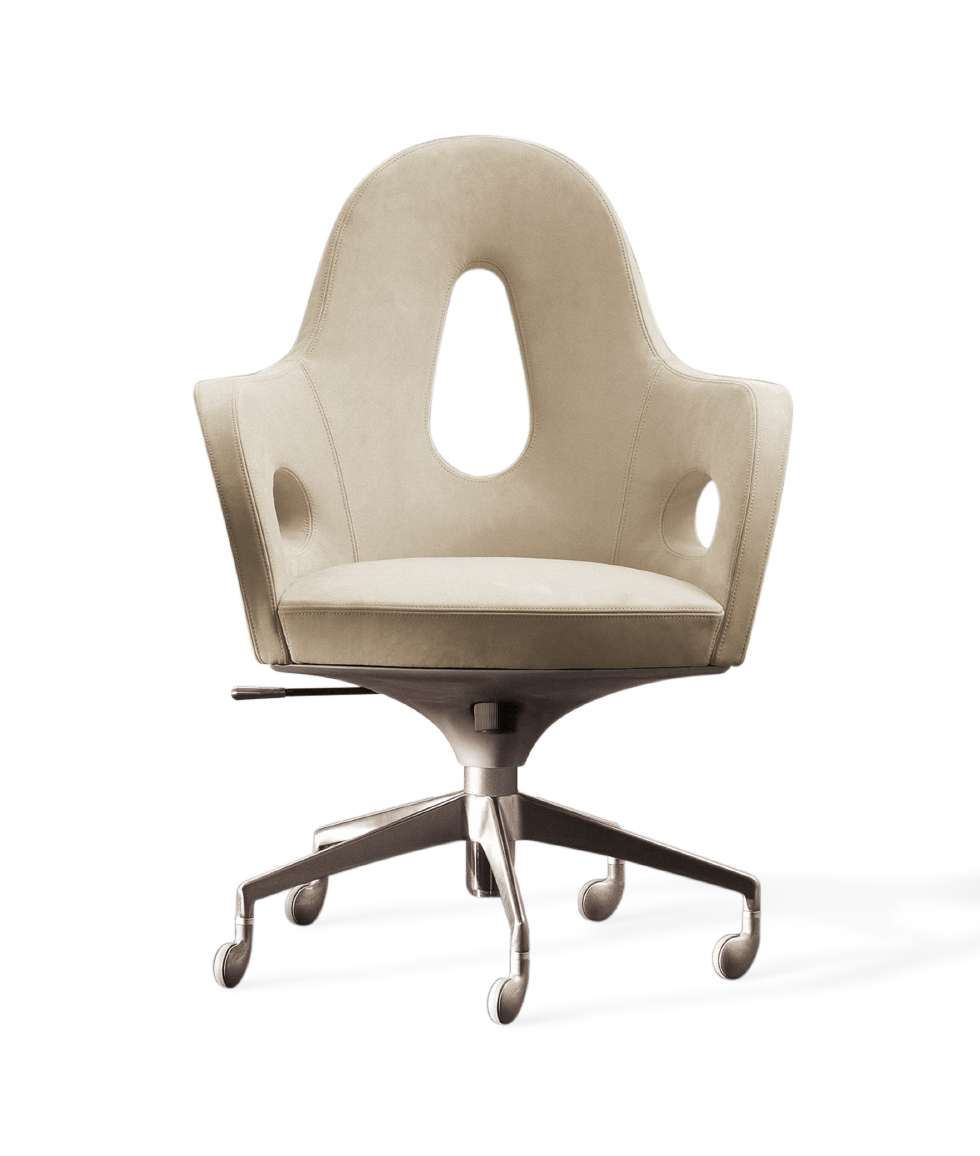 Teodora
The comfort of the seat and the sobriety of the style make Teodora flexible, able to find a niche in any context.
Designer Massimo Scolari 2009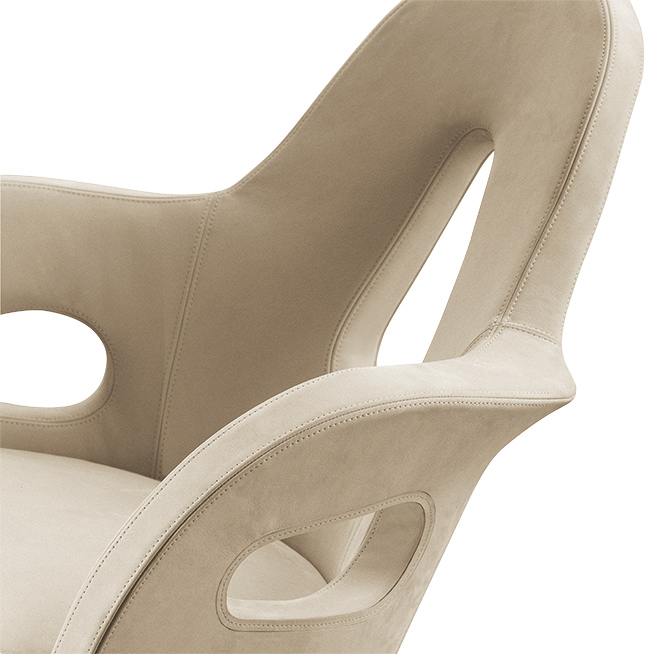 Teodora satisfies the requirements of those people who spend a lot of time sitting in front of a desk. It supports your body correctly and it adapts to different postural requirements, thanks to a lever which regulates the height of the seat and a tilting device which defines the spring resistance of the back.