B.YOND 37M Project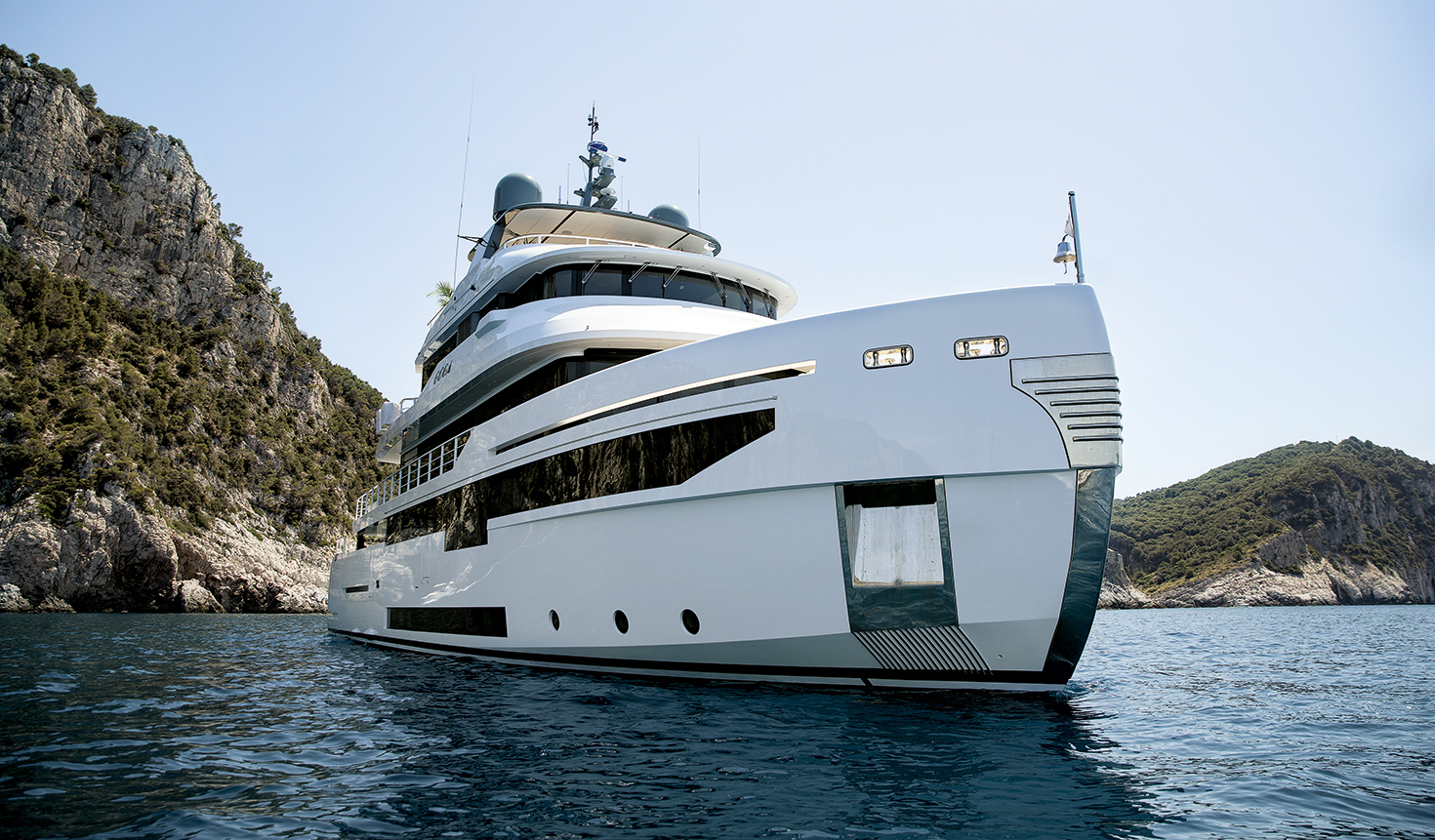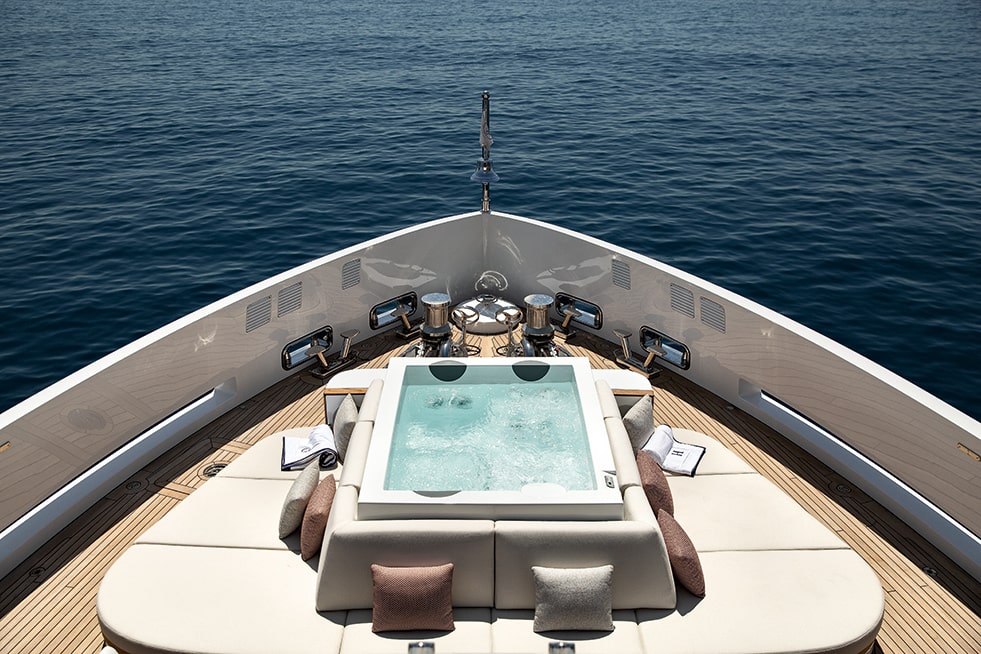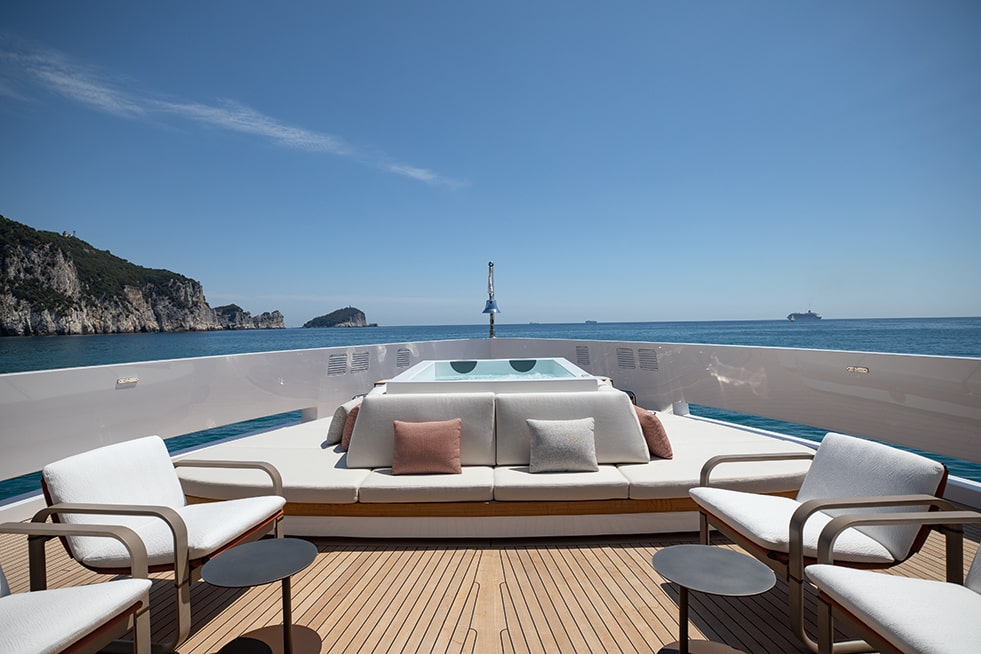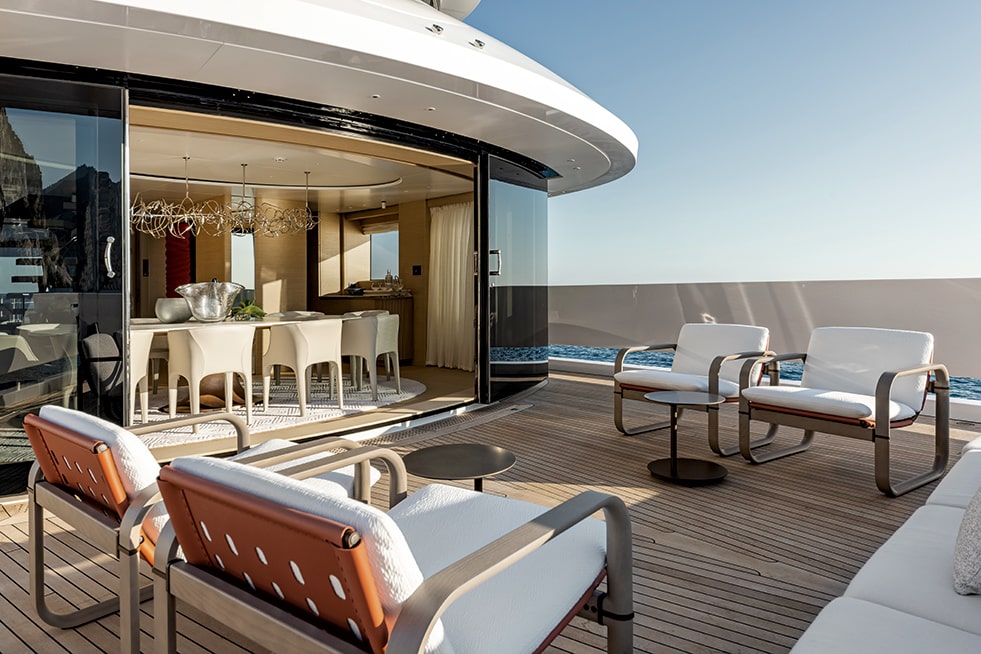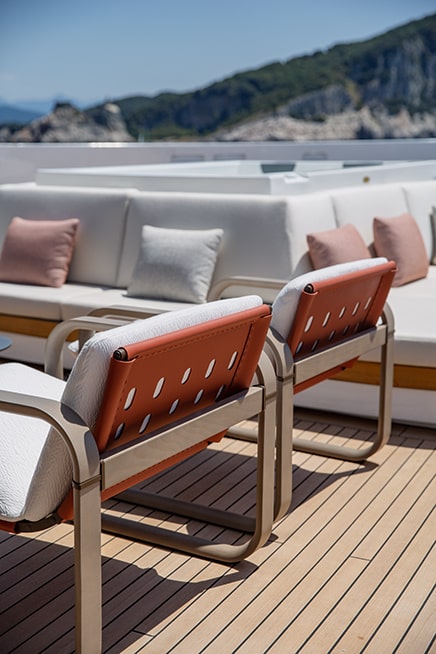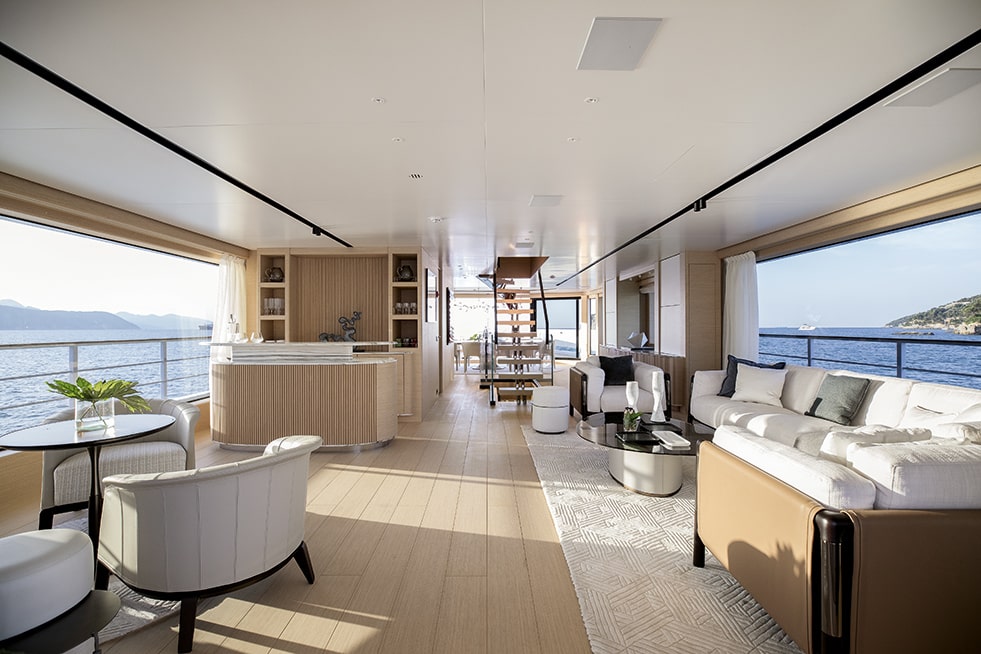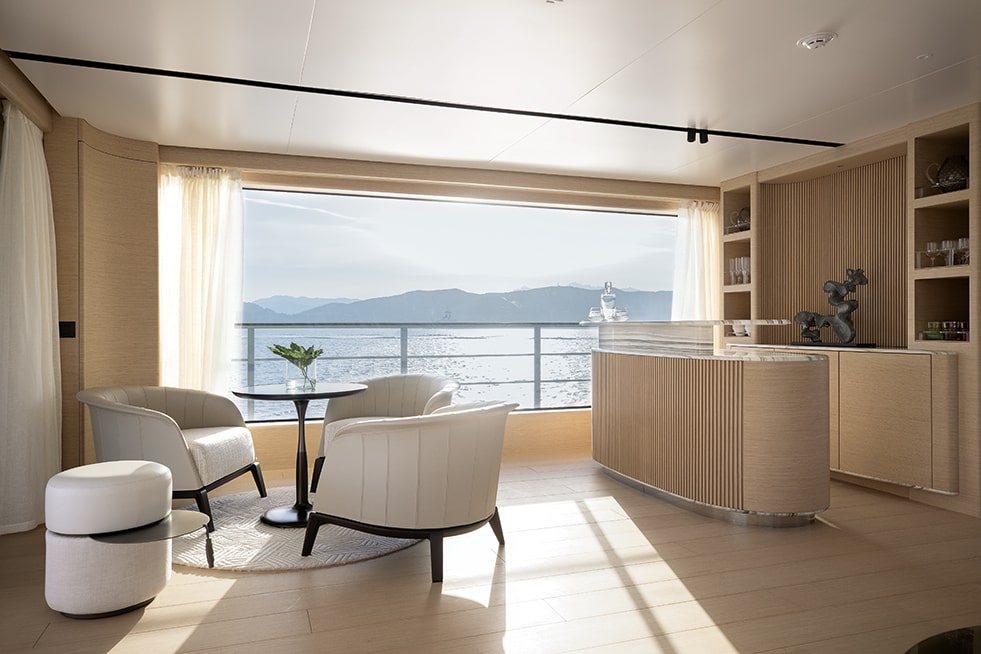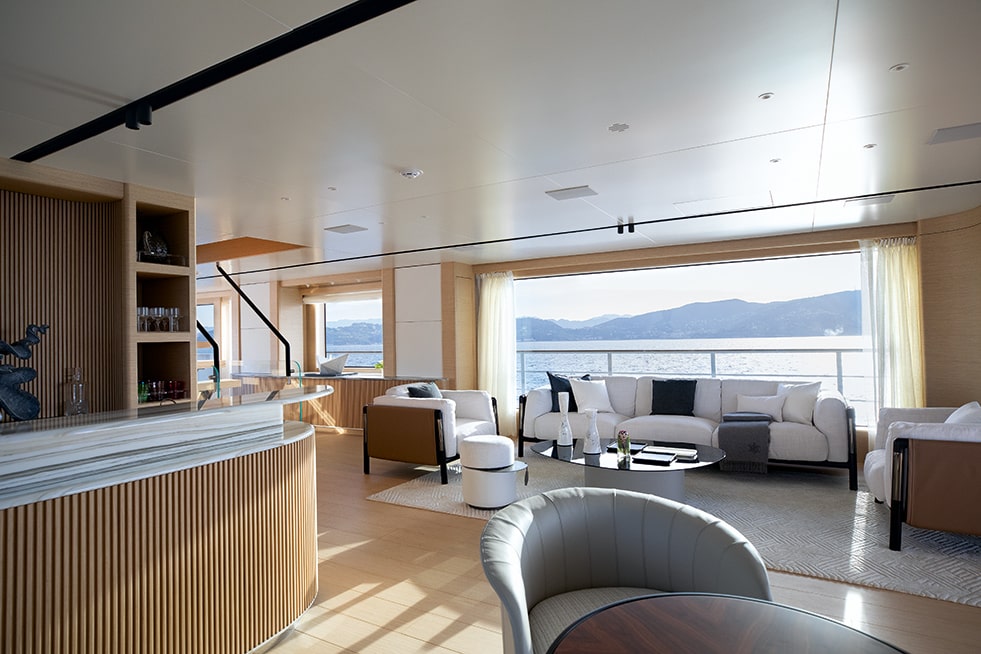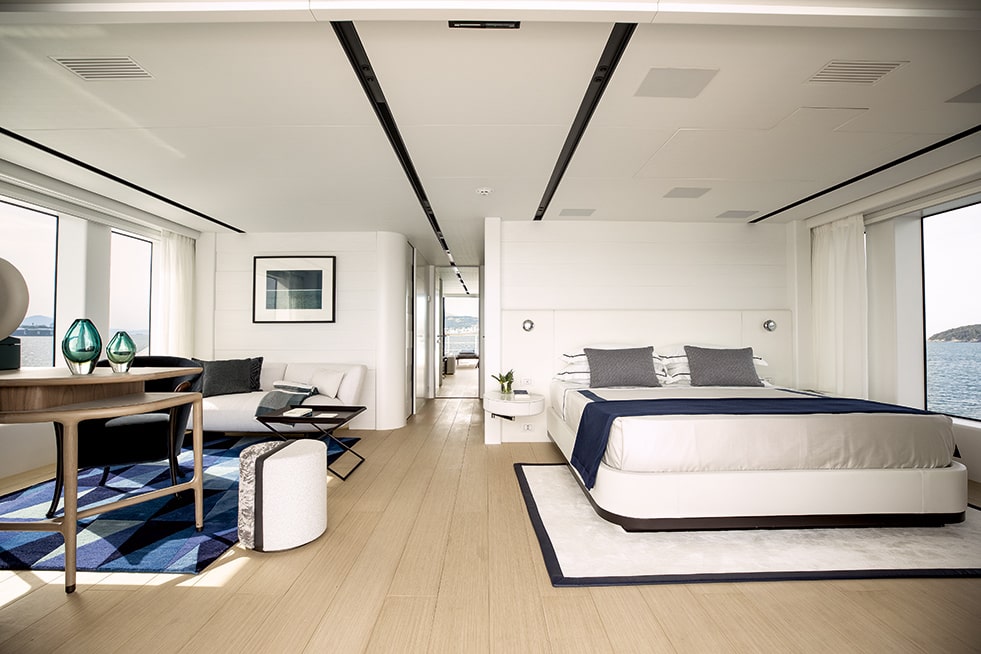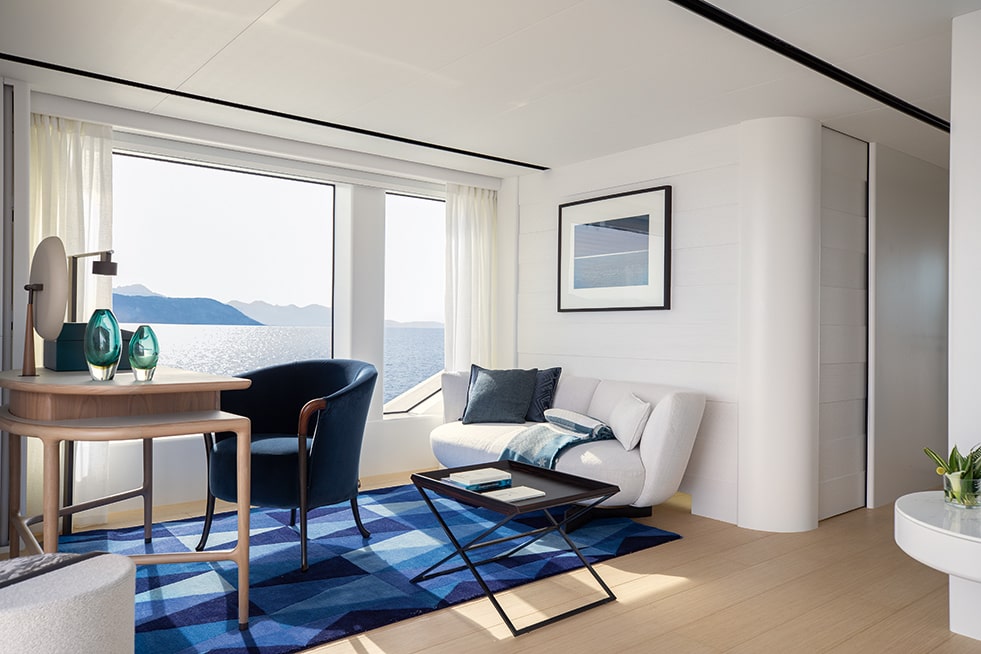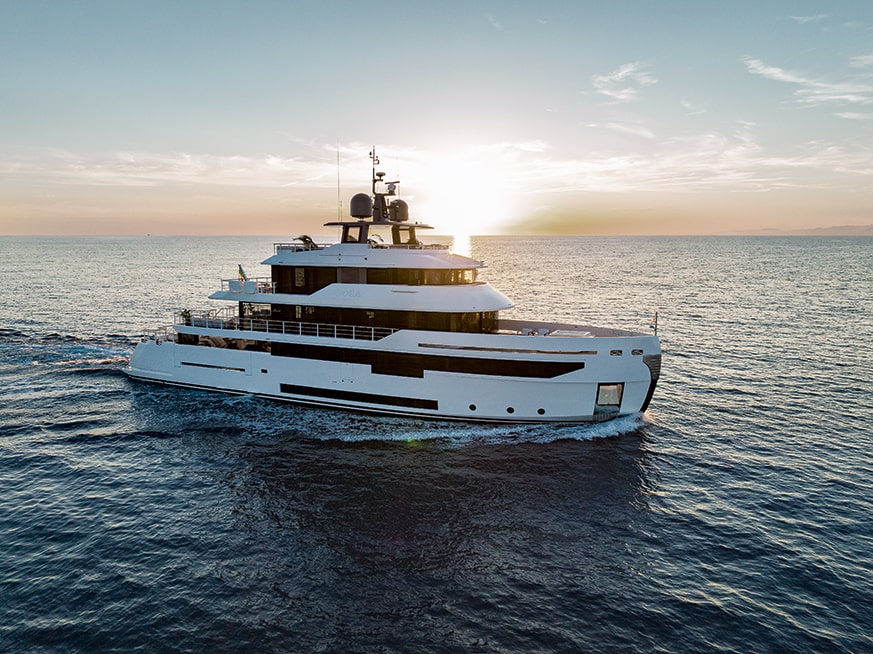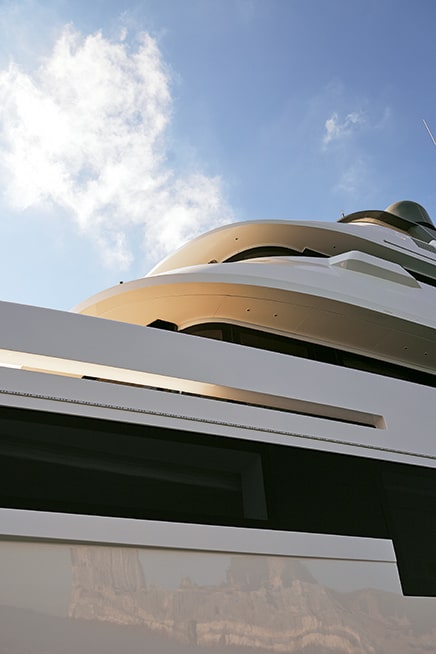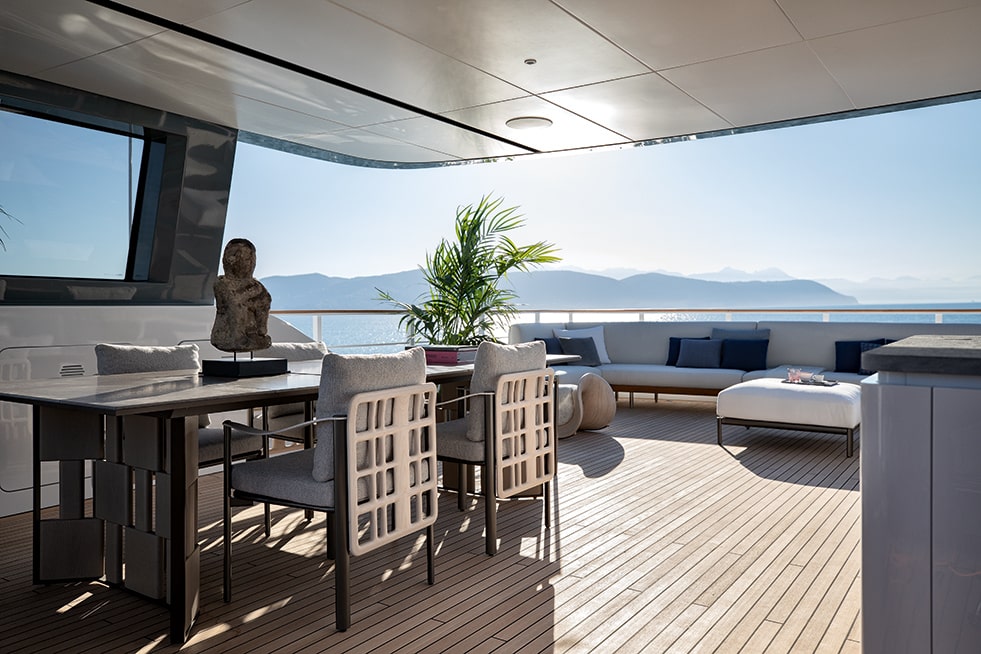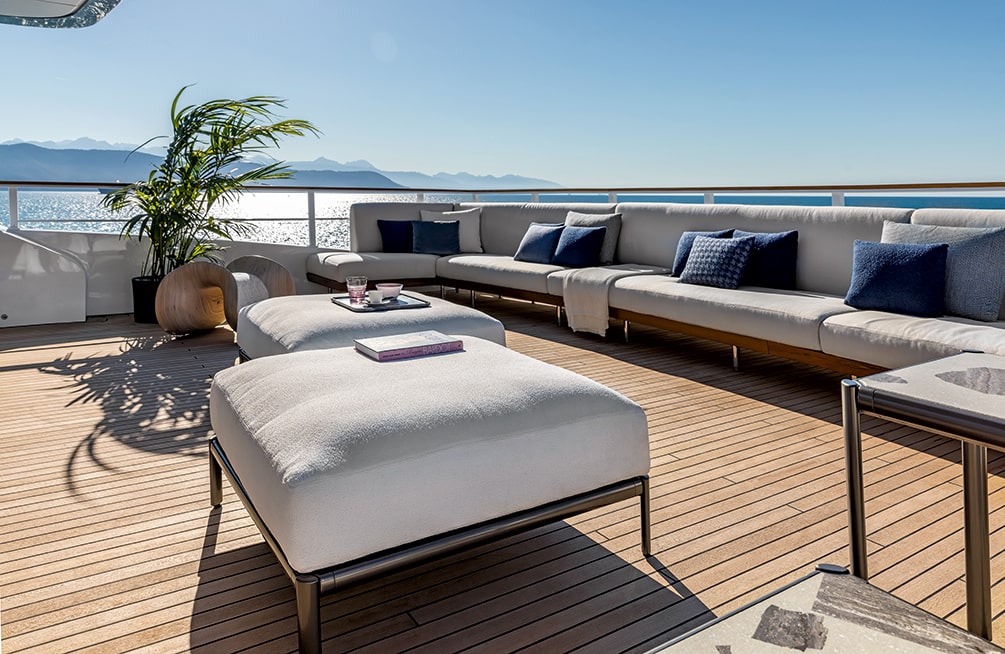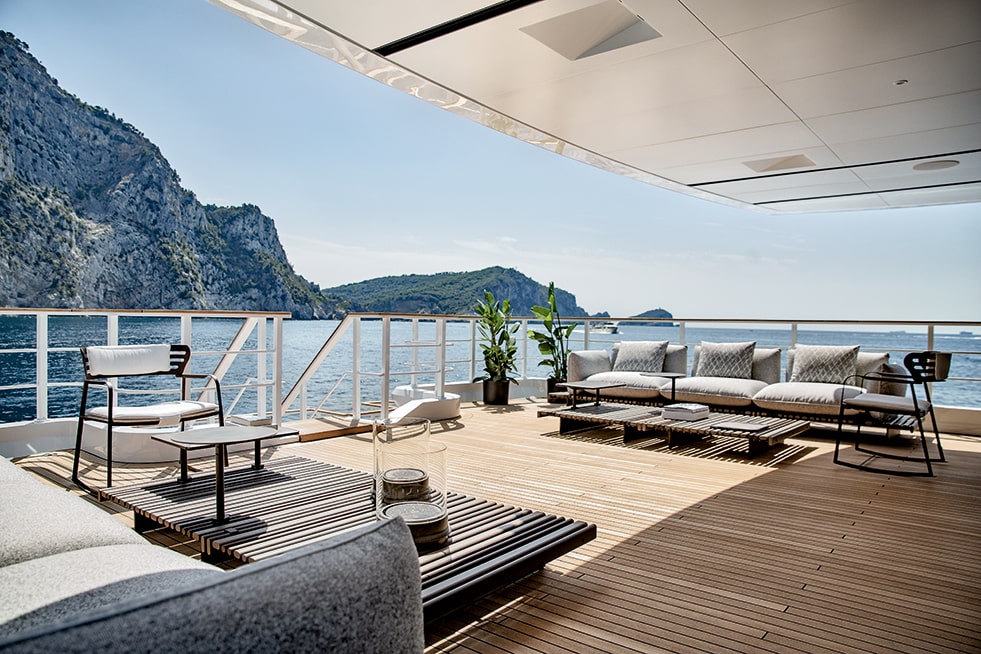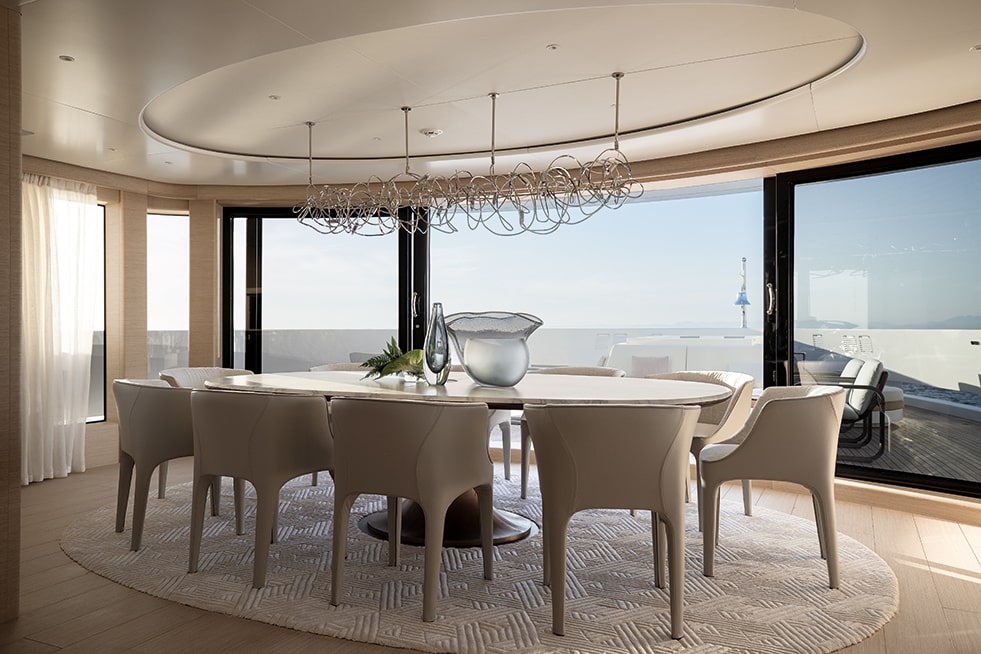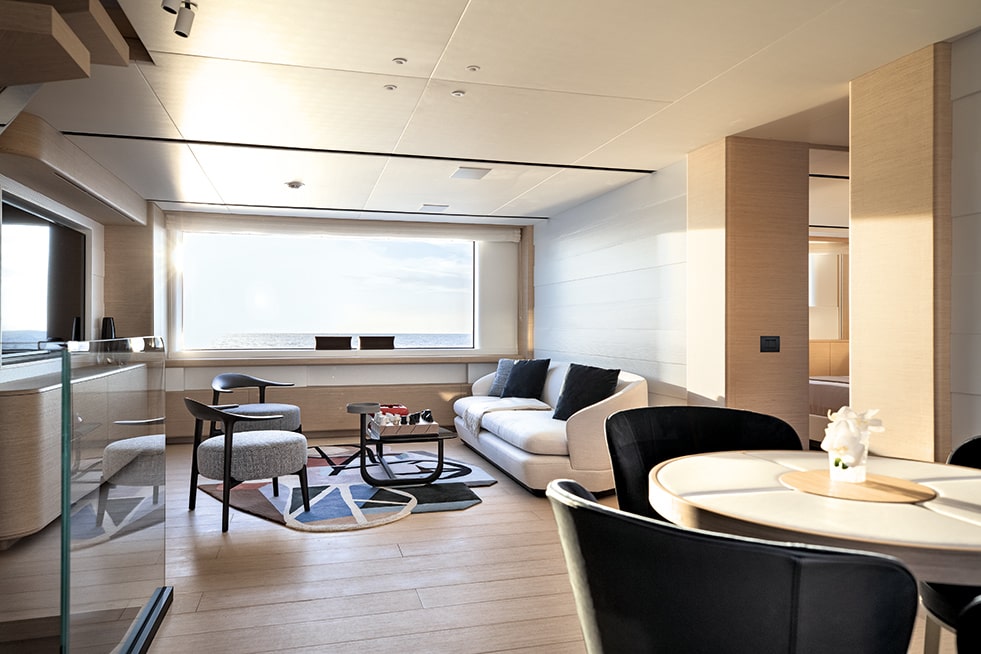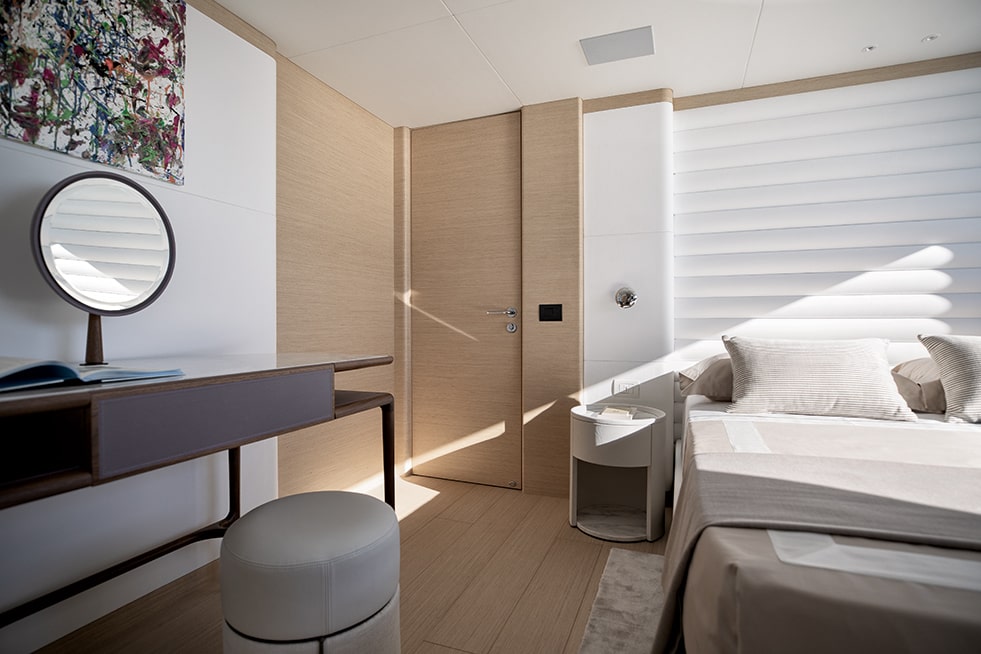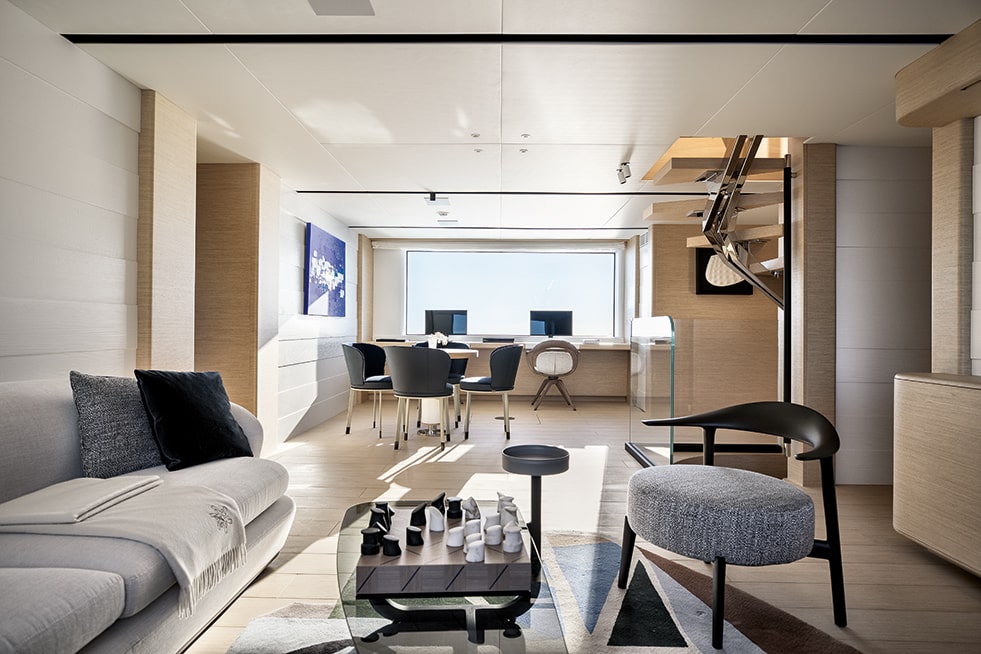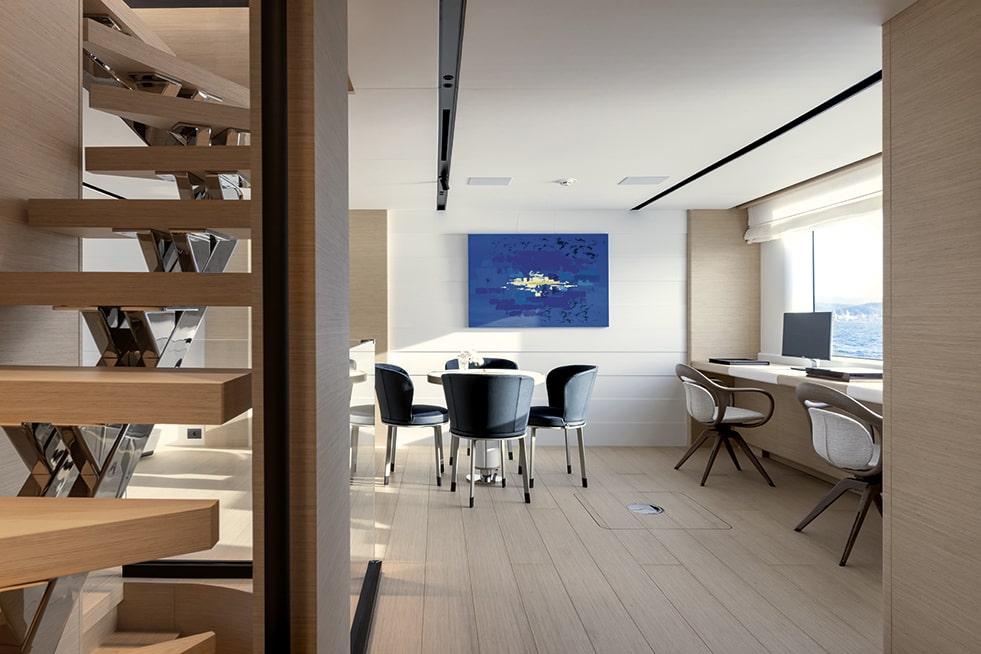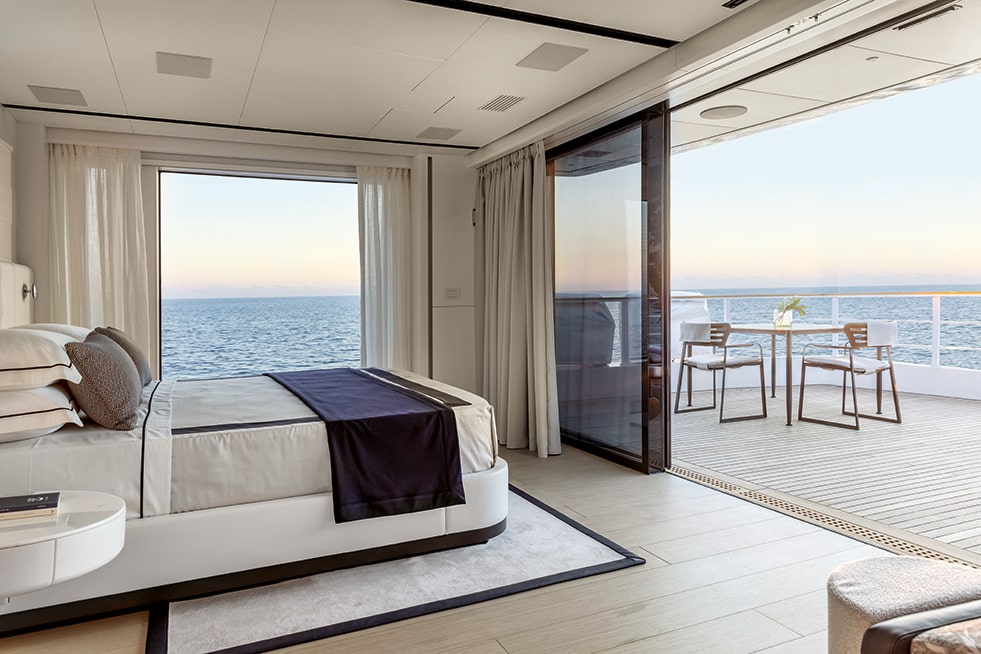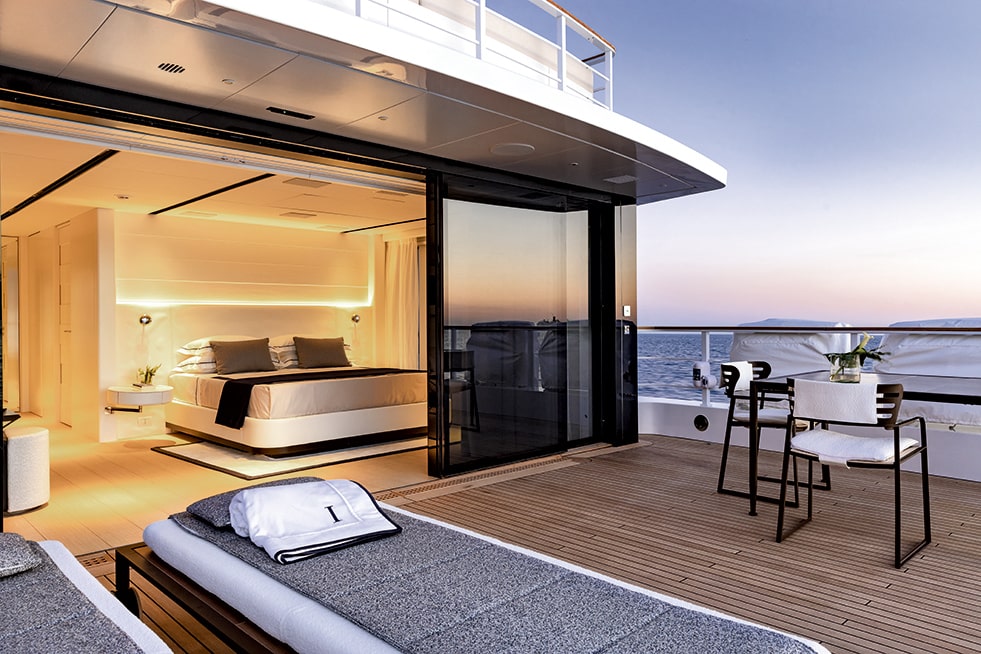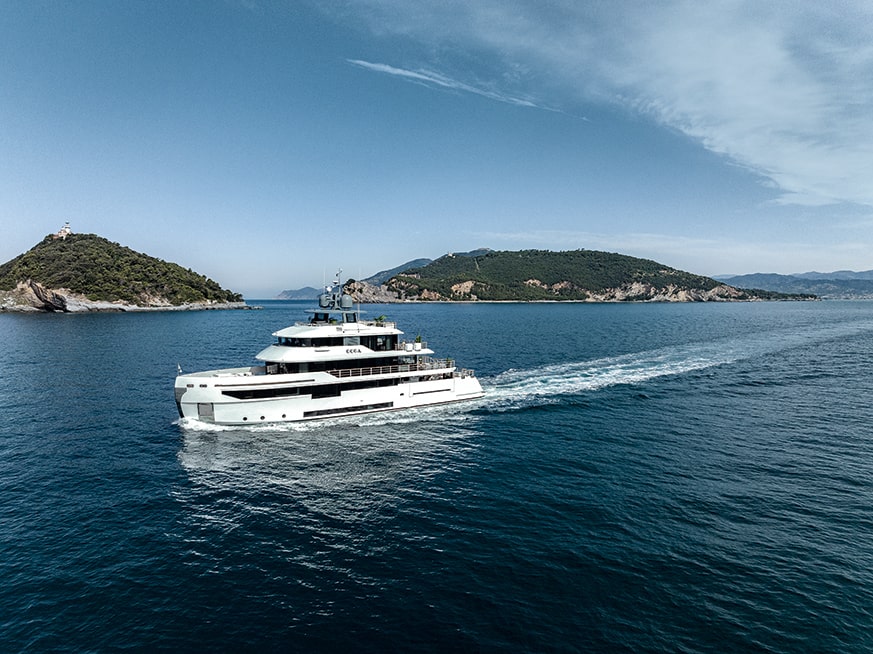 Livorno, 2022
Developer Azimut | Benetti Group
From the revolutionary vision of Paolo Vitelli, Chairman and Founder of Azimut | Benetti, leading group in the yachting sector, and the creative genius of architect Stefano Righini, comes the B.YOND 37M, the first of a new series of Voyagers, with a design that integrates 4 decks in just 37 metres, guaranteeing privacy, functionality and a life on board dedicated to relaxation and conviviality.
Thanks to its innovative E-Mode Hybrid system, B.YOND is the world's greenest boat in its class.

The furnishings by Giorgetti, chosen by Benetti, are the result of an in-depth research in terms of shapes, materials and finishes and are customized in every detail, characterized by a palette of natural colours enhanced by touches of blue that, among fabrics and complements, stand out in contrast with the optical white of the walls.

Giorgetti's refined and sophisticated language runs through all the yacht's decks, conveying the brand's ability to design spaces in a complete vision of the project.
The main deck, dedicated to guests, sees a relaxation area characterised by the soft shapes of the TAMINO sofa, accompanied by the RIPPLE armchairs and AMIRAL coffee table on one side and the very elegant NORAH and ODE chairs on the other.

An expression of the dream of a modern owner who wants to navigate the world with family and friends, the upper deck, the hub of on-board socialising with the outdoor lounge area at the stern, accommodates the modular APSARA seating system, accompanied by the homonymous tables and GEA chairs.

In the bow, the open-air relaxation area features the geometric shapes of the LOOP armchairs and APSARA coffee tables.

The indoor living area features the lines of the URBAN series and GALET coffee tables, with AURA armchairs and OTI tables.

The MIZAR table, with its cast bronze base and refined marble top, customises the dining area, together with DIANA armchairs.

The master cabin, on the bridge deck, features a refined study area with JULIET desk and the iconic PROGETTI chair. Behind it, the GALET sofa with the DUAL coffee table and the OTTO pouf.

Finally, on the sun deck, the dining area hosts the BREAK table and the elegant ALDIA chairs, together with the eponymous poufs and coffee tables and the CLOP rocking chair.

Vases, trays and lamps from the Atmosphere collection complete the spaces.