PHOTO JOURNAL | Debut at the academy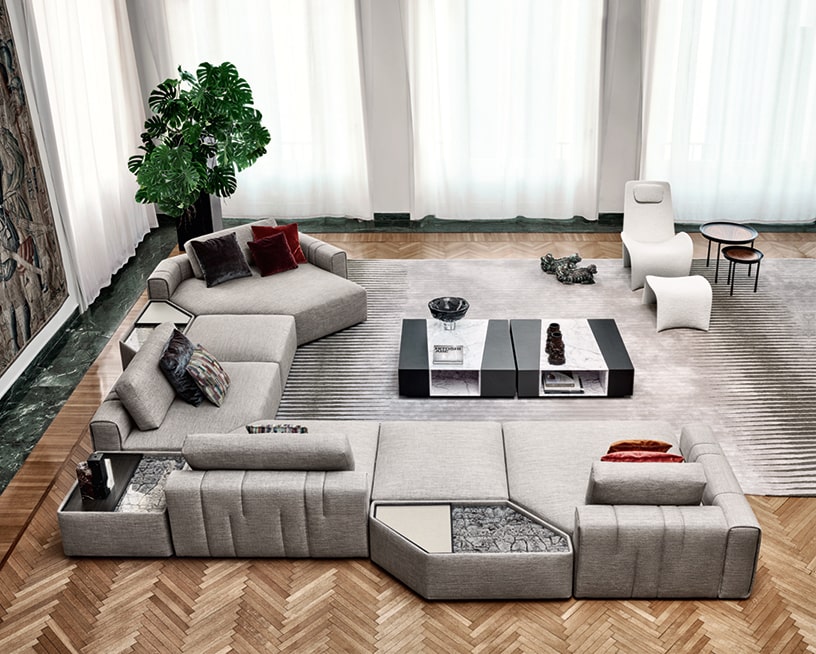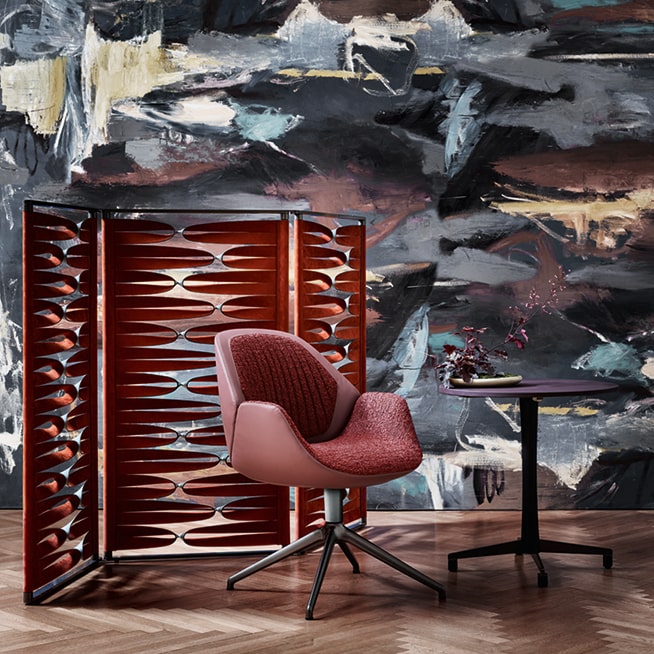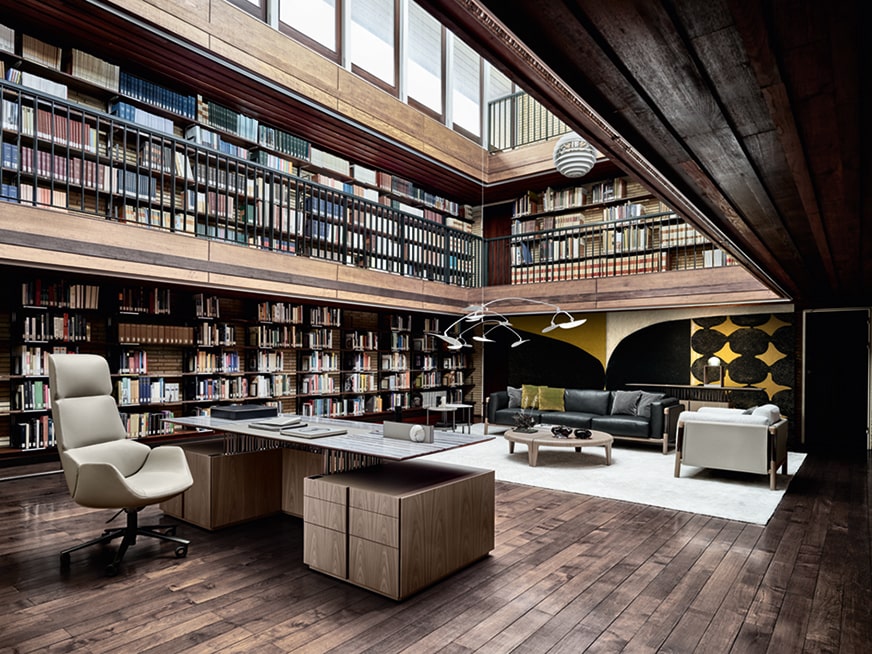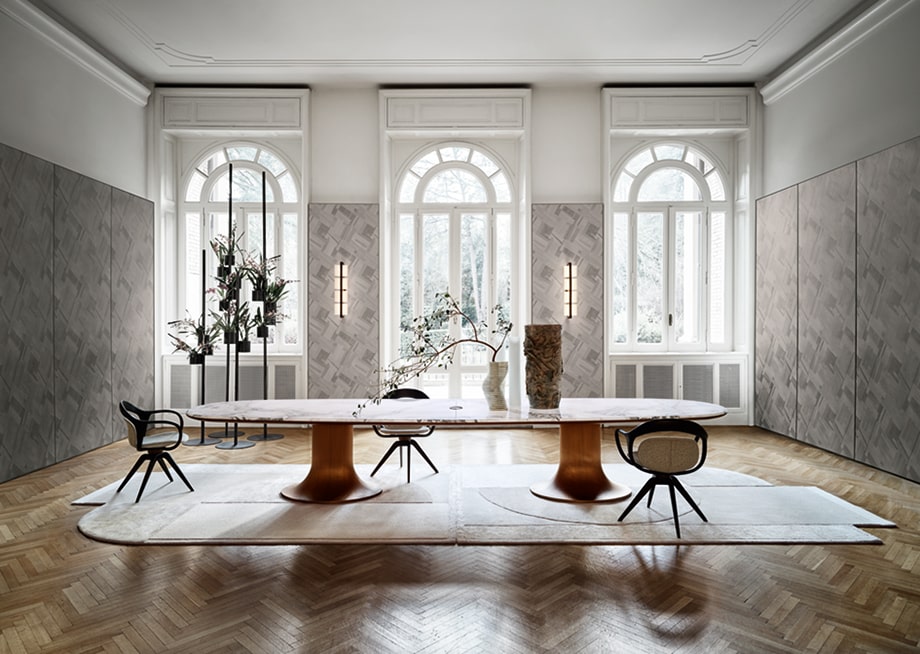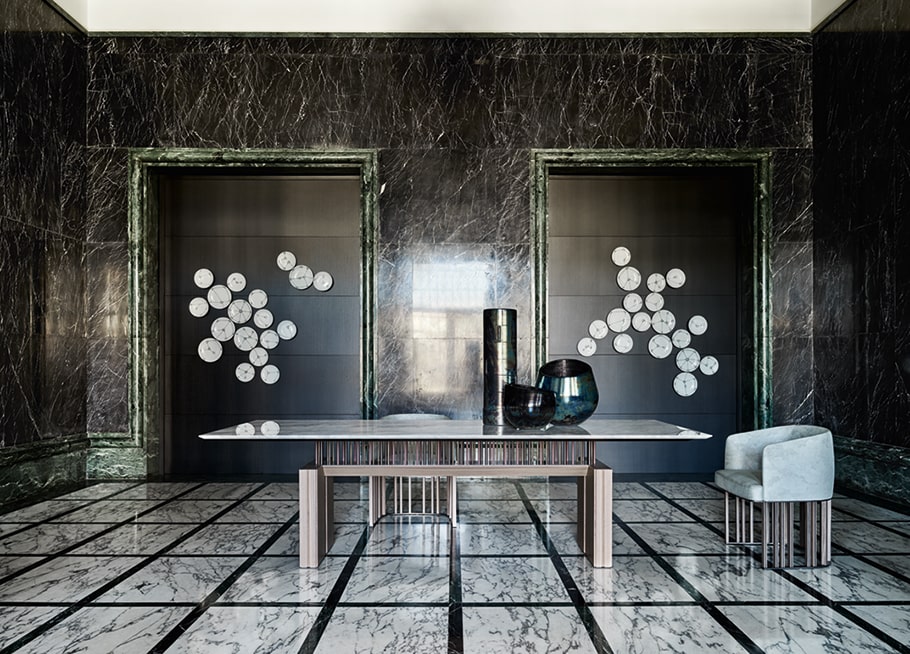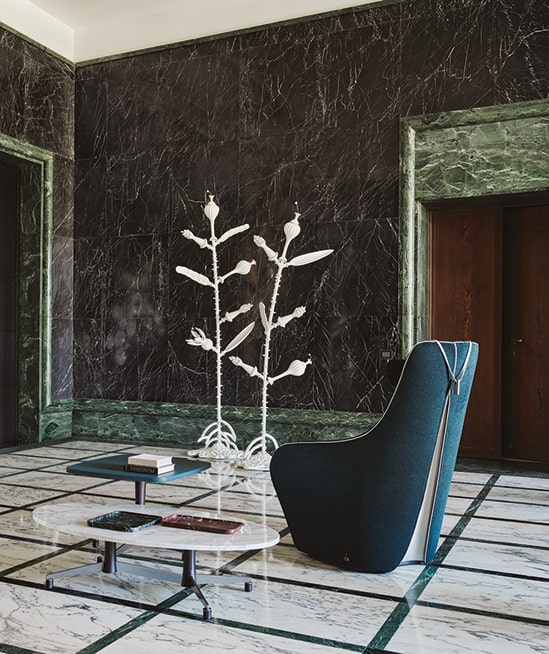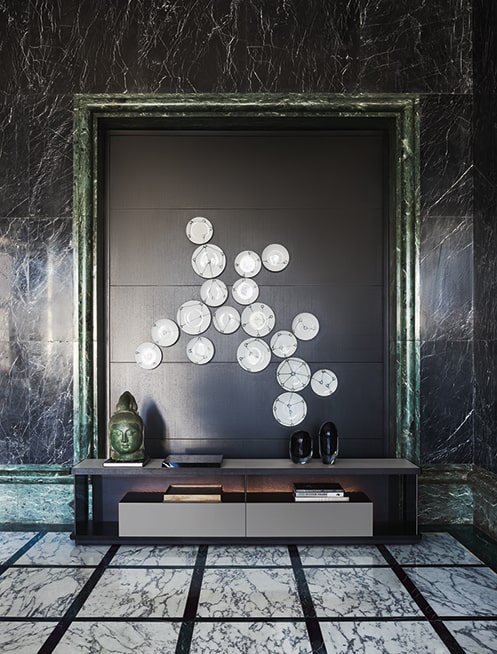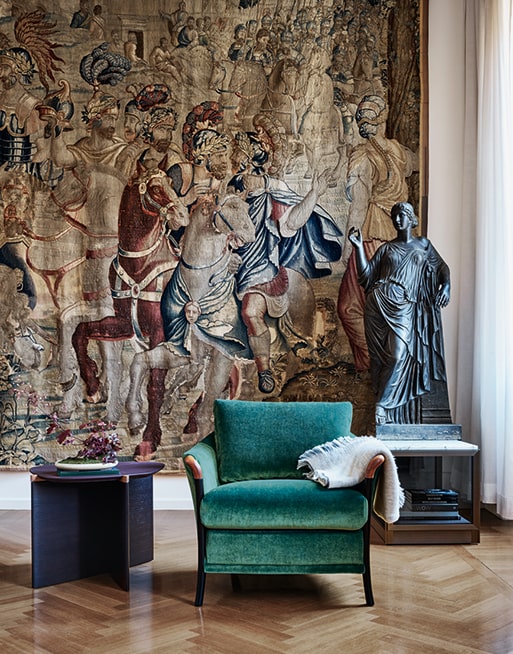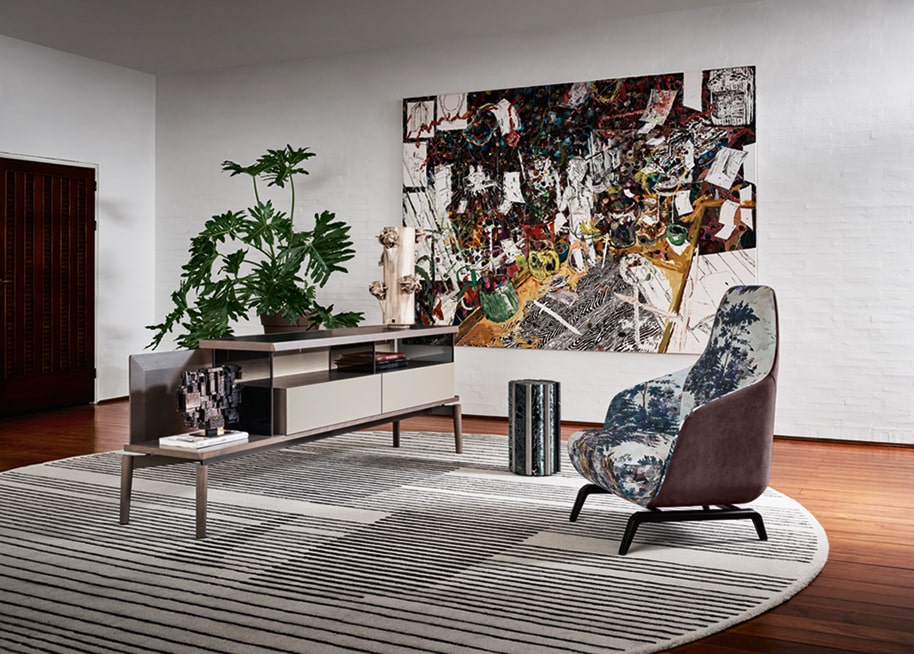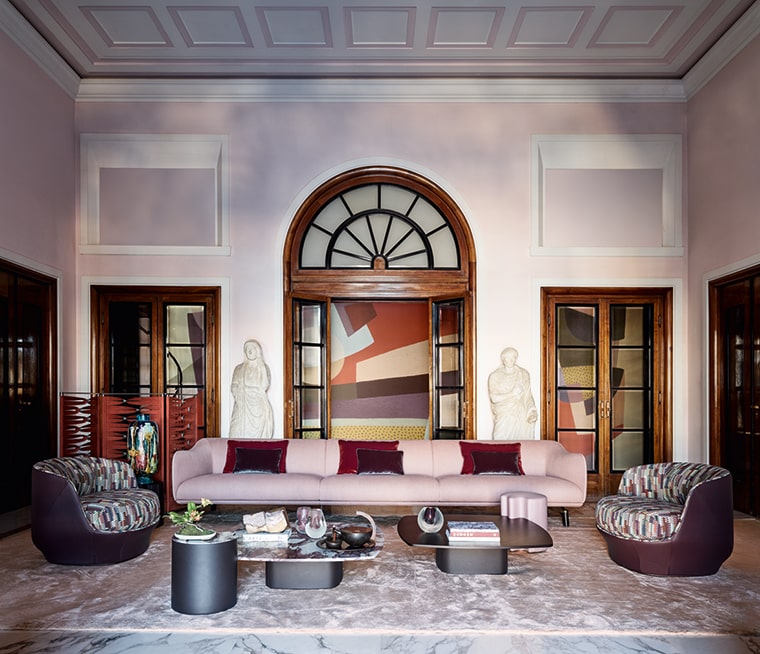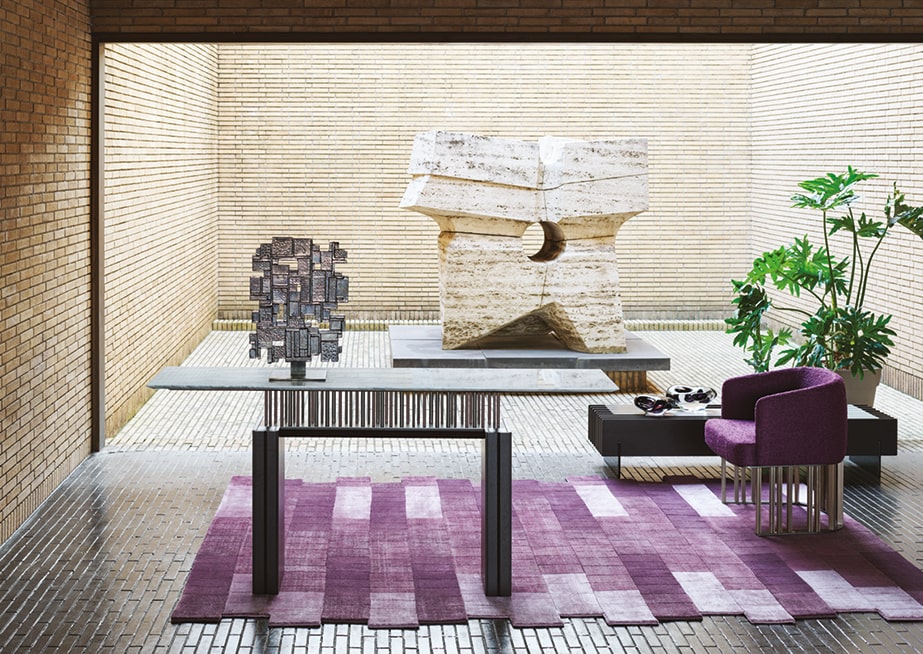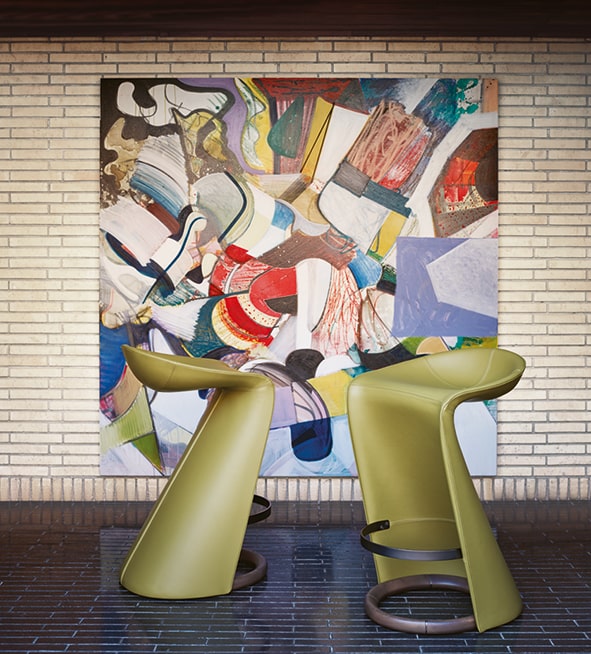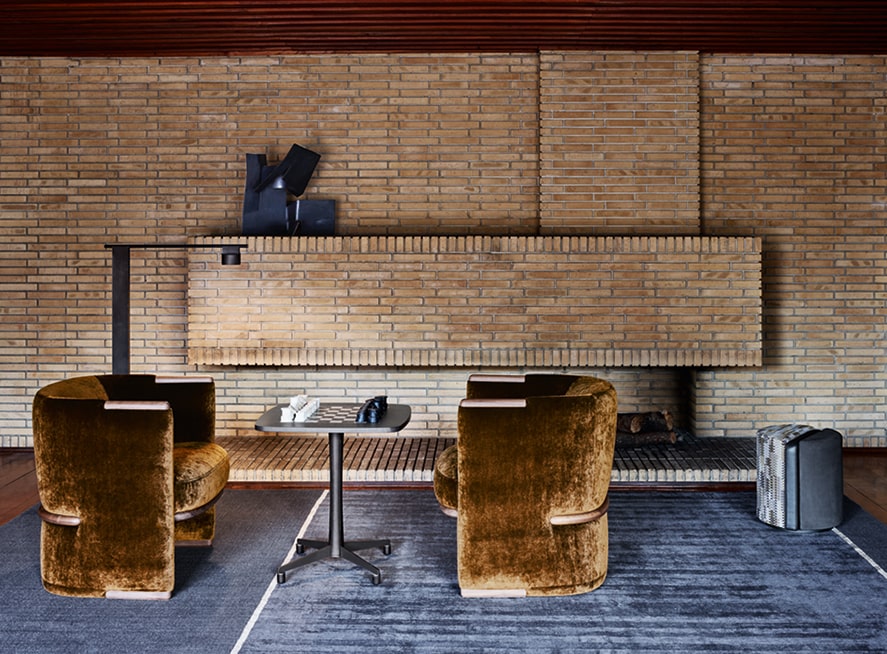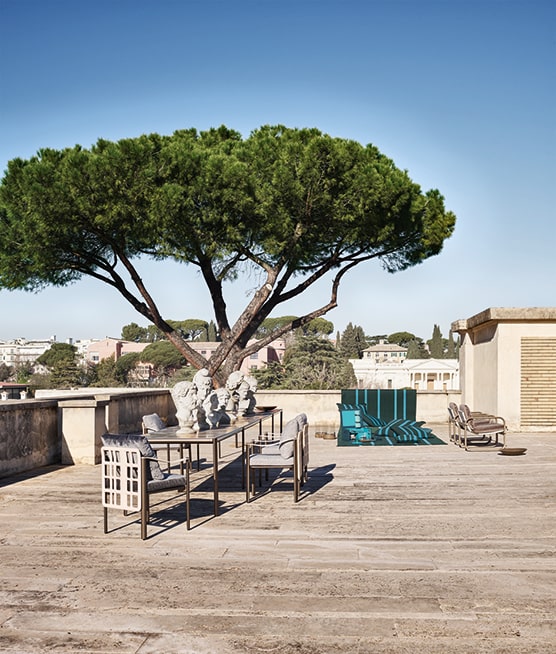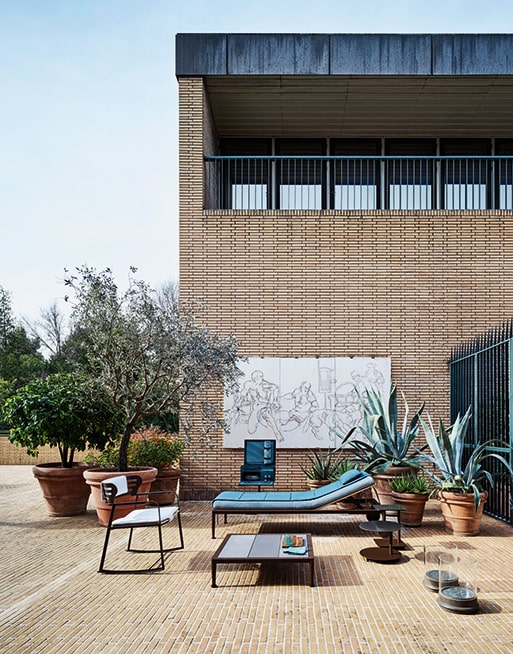 Debut at the academy
photographs by Federico Cedrone
words by Giancarlo Bosio
Between Villa Borghese and the Parioli district in Rome, there's a place where art, architecture, nationalities and lands coexist: Valle Giulia. Straddling the Italian capital's most famous park and one of its chicest neighbourhoods, a small international enclave, discreet and silent, welcomes teachers, scholars and students of history, fine art and science. Here, the prestigious cultural institutes of nine nations are clustered, each one just a few hundred meters from the next.
This year, the visual storytelling of GM#03—which presents all that's new from Giorgetti through spaces and settings, and also geographical locations that are always different and dense with meaning and significance—leads us to this extraordinary area. More precisely, Via Omero, a peaceful, solitary road surrounded by greenery where three academic foundations (the Academia Belgica, the Royal Netherlands Institute and the Danish Academy) stand out among the others, twentieth-century buildings that are as prestigious as the institutes within. Discovering this secluded place, unknown even to locals, and its buildings, small gems of art and cosmopolitan culture, happened by chance. And, as often happens with the unexpected, it has proven to be fortuitous.

The fine materials, the clean, rigorous aesthetics of the different architectural styles (Rationalism for the Academia Belgica, Neoclassicism and Renaissance Revival for the Royal Netherlands Institute and Functionalism for the Danish Academy, all designed to highlight the identity and role of the places) and the sophisticated references to European art and the continent's zeitgeist are in harmony with the grandeur, the atmospheres and the esprit de finesse that we love to evoke. Within the spaces of these structures, we've imagined domestic and familiar settings where the Giorgetti lifestyle intermingles with the architectural references and cultural and artistic atmospheres of different lands and eras, all of which share a Mediterranean genius loci, made of the sky, colours, and aromas. Here, nature, with her Italian gardens guarded over by porticos and terraces of Pontian memory, receives us, responding to the idea of hospitality and inclusion that inspired and sparked the birth of the academies themselves, veritable cultural ambassadors in a foreign land.
Welcome to our contemporary hortus conclusus, the place where, perhaps inspired by Luchino Visconti, we've enjoyed staging a story - or stories - about conversation pieces.

Nature and art, the kind that you see but also the kind that you soak up via the history of a place and in the passing of time. Tangible beauty, a gift from the heavens and from man, in perfect harmony. Valle Giulia was the silent inspiration of my imagination. Walking through it every morning brought me a special kind of peace and energy. The colours and fine materials of the Academia Belgica, with its magnificent library and entry, striking enough to take your breath away on their own; the grand view of the garden of the Royal Netherlands Institute, with the intimate, secret air of a private villa; the infinite creative departure points offered by the Danish Academy, with its enchanting, frozen-in-time library where I'd happily spend my free hours of the day. Worlds that are different yet equal when it comes to the contemplation of so much beauty.
—Federico Cedrone

Federico Cedrone was born into an artistic family in Salisbury, Rhodesia (now Harare, Zimbabwe). In 1970, during the revolution, he moved to Italy. In Rome, where he grew up, he discovered photography as a form of creative expression. Starting in 1989, he moved to various cities, from Florence to New York and Milan, where he began working with fashion publications, including Elle Décor as of 1996, a collaboration that led him to discover a world that was closer to his own way of being. Cedrone has collaborated with many Italian and international magazines, including Vogue, Elle, Grazia, D - la Repubblica delle donne, Io Donna, and Amica, and with many design companies, such as Knoll, B&B Italia, Arclinea, Rimadesio, Cassina, Poliform, Minotti, Bisazza, Rubelli, Desalto, Nemo, Boffi and De Padova, creating images for catalogues and advertising campaigns. He currently teaches at IUAV University of Venice and at H-Farm in Treviso.