Hypnos
The thin sheet of wood used for the Hypnos bed is cleverly curved through expert craftsmanship.
Umberto Asnago 2017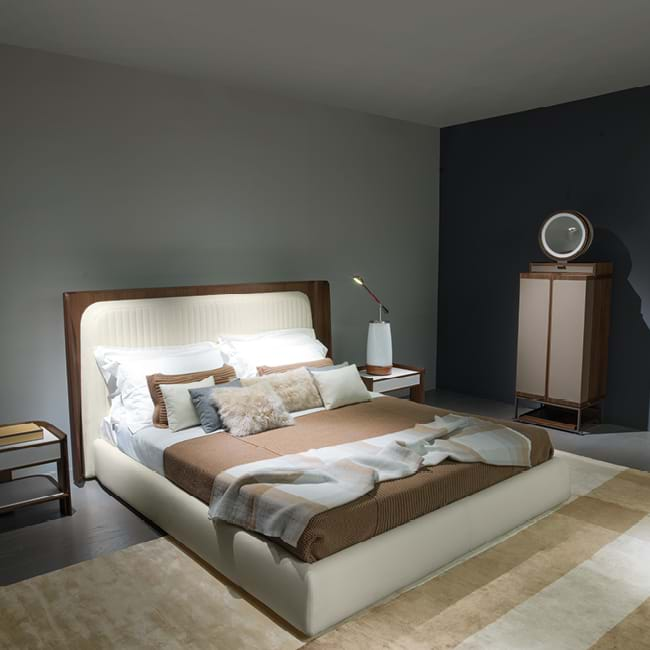 A structural, formal piece that can be also be fixed to the wall and to which quilted padding is attached, creating the most comfortable sleeping environment. The Hypnos bed frame is in fabric or leather, coordinated with the headboard.
Double bed with the headboard in walnut canaletto wood, that has in the middle a padding with removable upholstery that is quilted in fabric or in leather with stitchings.
Versions
Our Projects
Solutions of exclusive elegance that draws ambients away from their insignificance and endows them with refinement and unique "Giorgetti style"