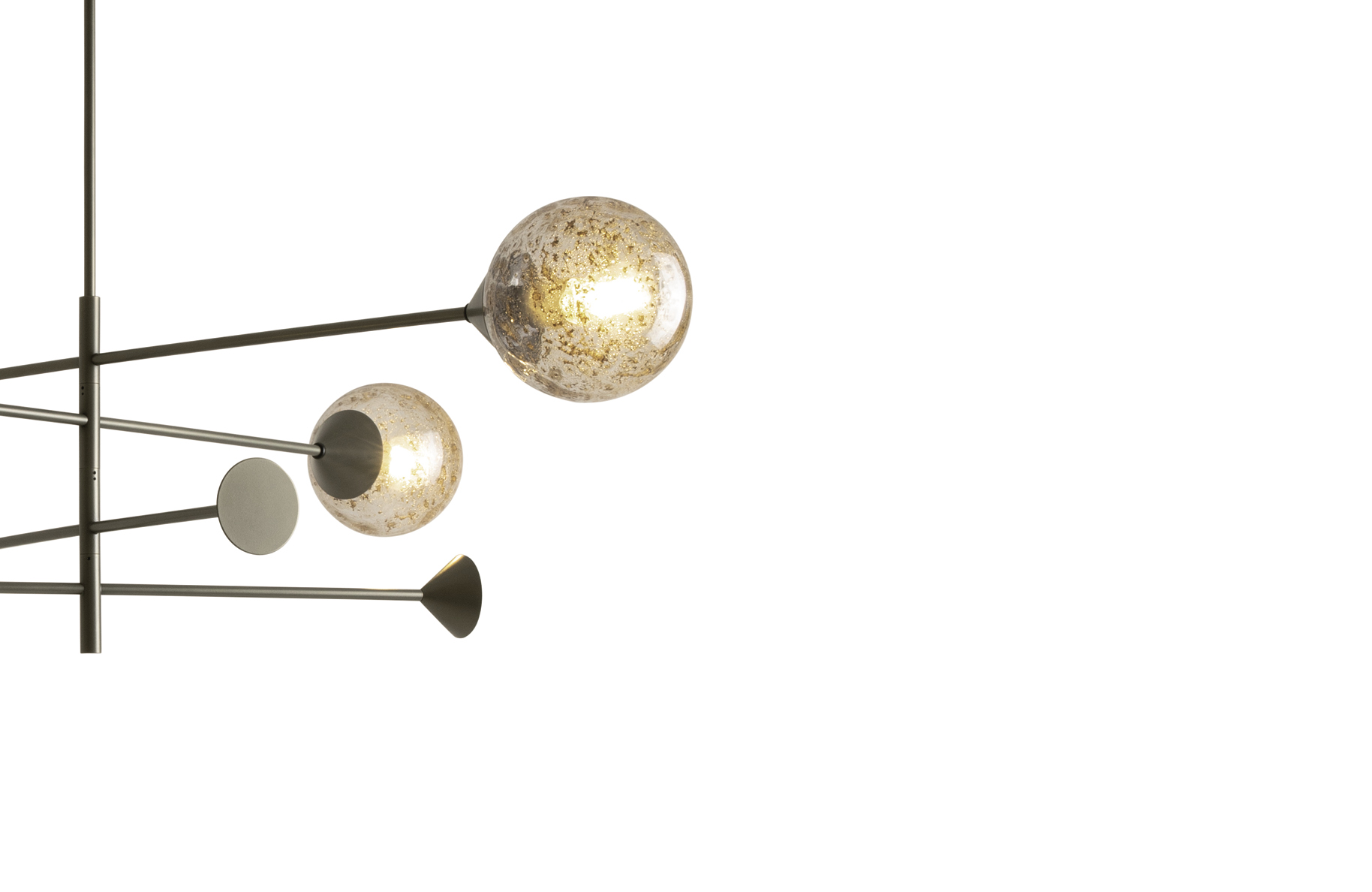 New Kendama
Series of lamps in burnished metal and blown glass spheres with aluminium and iron oxides with Murano workmanship.
Massimo Zazzeron e Centro Ricerche Giorgetti 2021

Series lamps with metal structure and mouth-blown glass spheres with Murano workmanship, coated with bronze-coloured aluminium and iron oxides.
Versions
Our Projects
Solutions of exclusive elegance that draws ambients away from their insignificance and endows them with refinement and unique "Giorgetti style"