GK.02
A rigorous style, technological solutions, and a wide array of finishes make the GK.02 kitchen a unique creation, suitable also for open plan living.
Centro Ricerche Giorgetti 2018
Linear and versatile, the kitchen flaunts pure geometries, characterised by sophisticated materials and skilful craftsmanship. Its distinctive look is suitable for any ambience. The clean, uncluttered doors feature a grip ledge.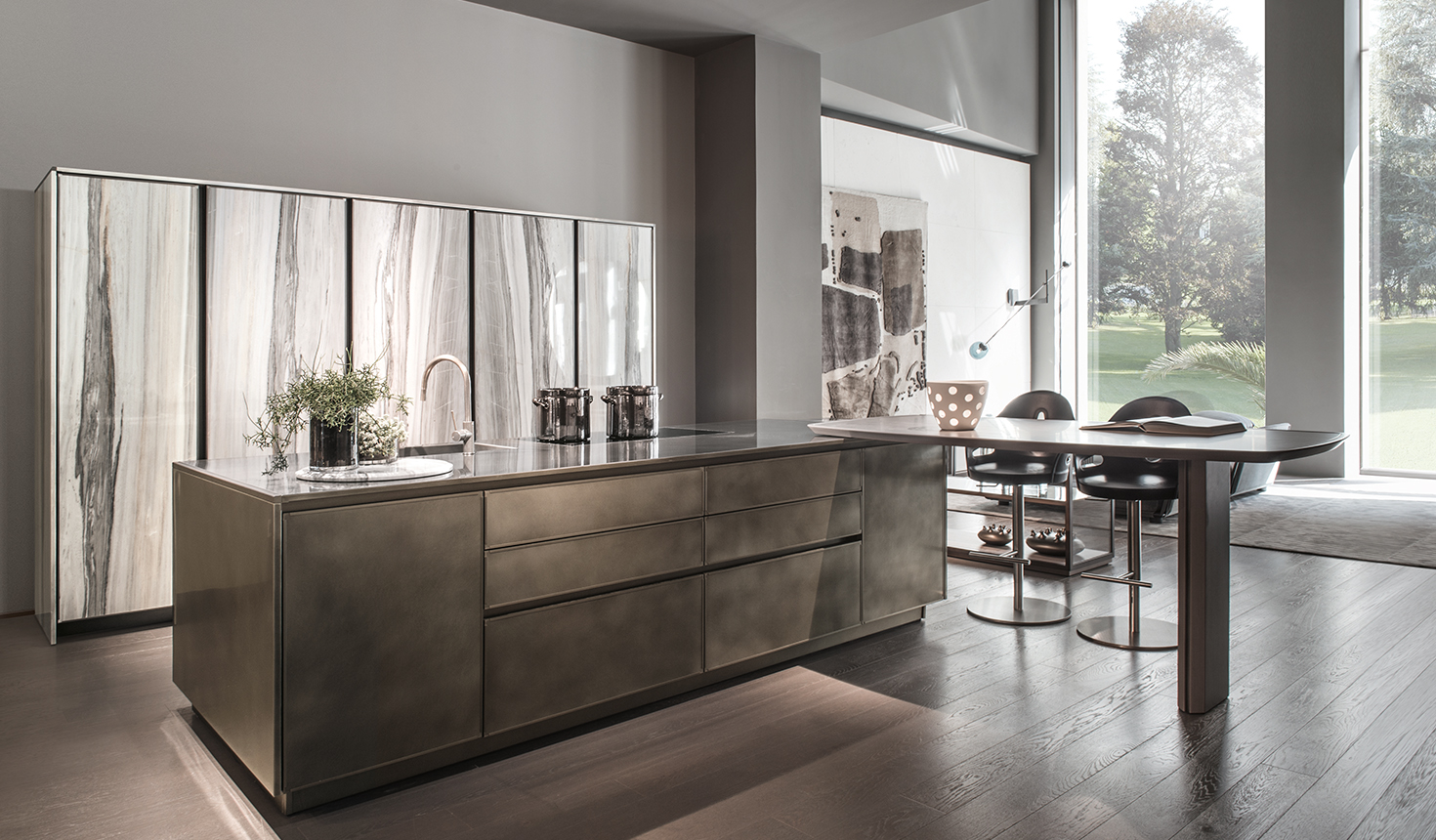 The details are extraordinary, transcending simple functionality to become design features. Aluminium profiles enclose the panels producing a distinctive graphic effect.
Our Projects
Solutions of exclusive elegance that draws ambients away from their insignificance and endows them with refinement and unique "Giorgetti style"