Miyabi
The sleeping area overcomes the traditional concept of bedroom in order to become an intimate space, a tailor-made solution for the need of identifying ourselves in an object, where to place each personal object, secret.
Centro Ricerche Giorgetti 2020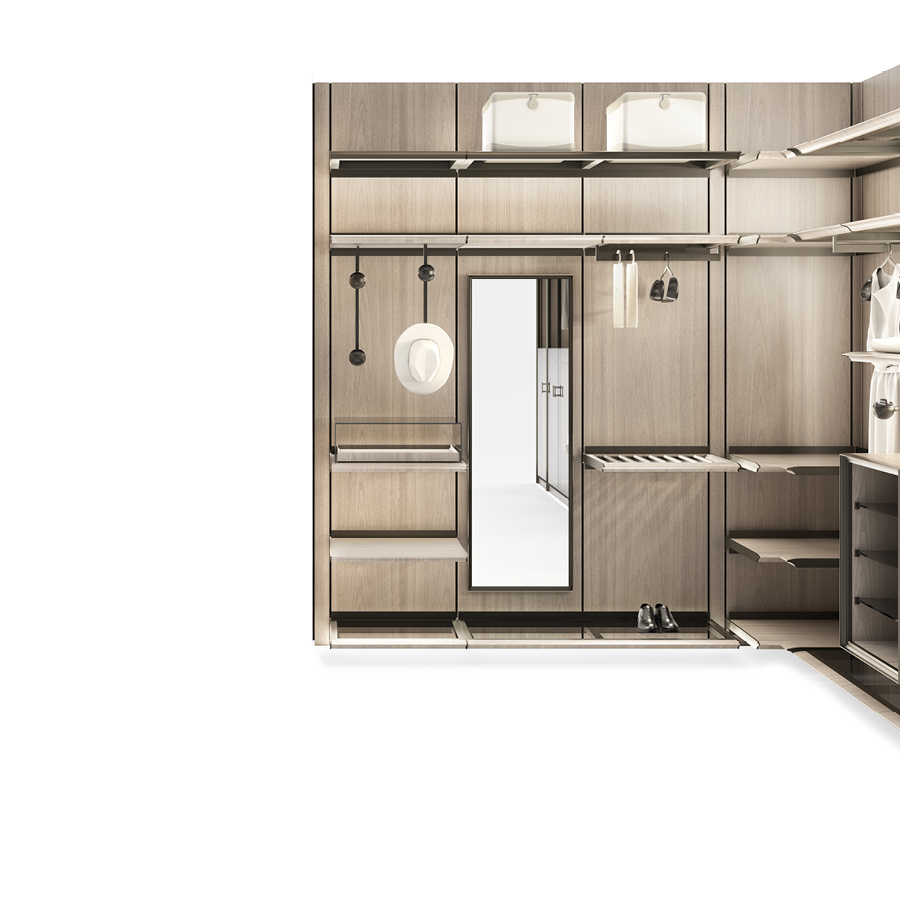 In ash wood, Miyabi proposes a functional and modular organisation of the various elements based on personal needs and dimensions.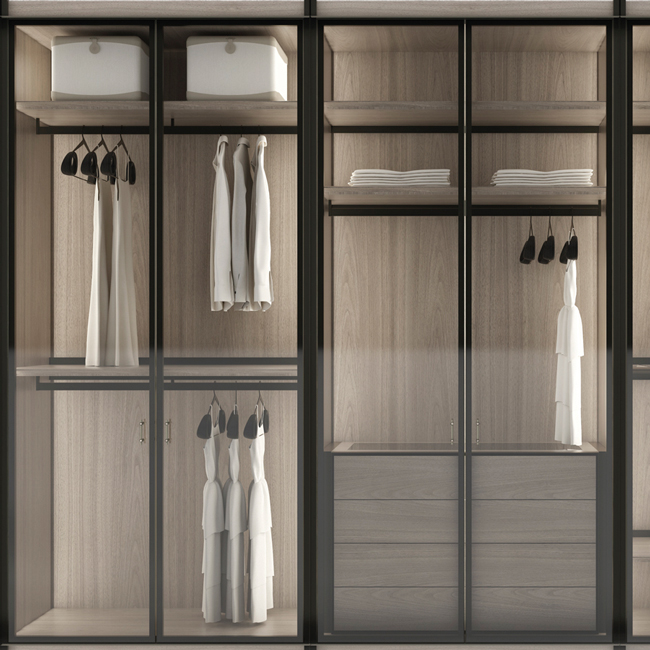 It can be customised with multiple sophisticated accessories and unique details.

Ash wood walk-in closet composed by single or double elements, with glass or wooden swing doors and LED lighting system.
Versions
Our Projects
Solutions of exclusive elegance that draws ambients away from their insignificance and endows them with refinement and unique "Giorgetti style"