Moore
Genuine sculptures of cabinet-making, the Moore cabinets are conceived as precious boxes with a high emotional content.
Roberto Lazzeroni 2015, 2016
Aesthetically sublime and functionally versatile, it is produced with a vertical and horizontal trend, designed for different purposes: practical to contain tableware in the dining room, it offers a timeless atmosphere if used as a bar cabinet in the living room.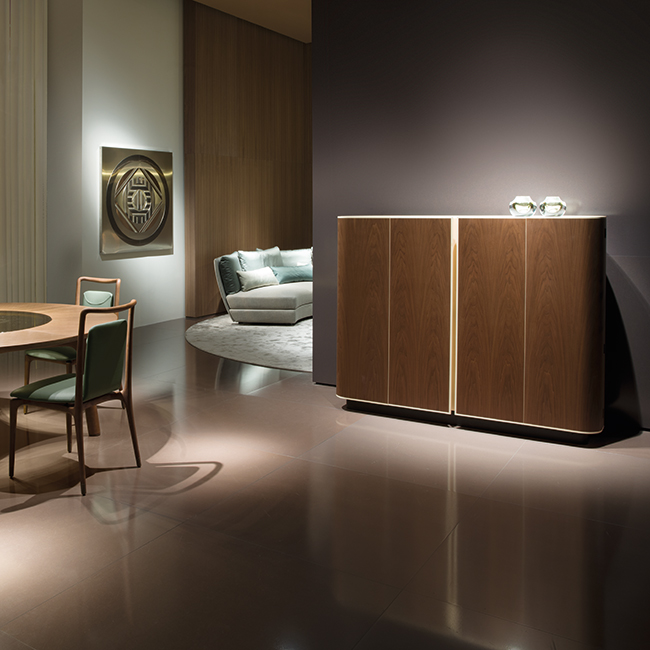 Elegantly chameleon-like,it takes shape depending on its role, representing a sculptural element whether placed against a wall or positioned as dividing element. Quality, aesthetics and technology are interwoven: the top is made of marble or sapele wood, the external part in wood and the compartments have LED with a sensor for switching on and off, with a fade out effect.
Cabinet available in two heights, with the frame in maple wood. The external part is in walnut canaletto wood.
Versions
Our Projects
Solutions of exclusive elegance that draws ambients away from their insignificance and endows them with refinement and unique "Giorgetti style"