Skyline Low Table
Low table but also supporting element on the back of the sofa, Skyline enables free aesthetic and functional compositions.
Carlo Colombo 2019
Skyline [Low Table]
Details
Round, square, rectangular and pentagonal low table in metal pewter finished, with top available in different materials.
Versions
International
vocation
A Giorgetti ambient can be immediately identified and defined as 'the Giorgetti style', unique and original, characterised at the source by its atypical uniqueness.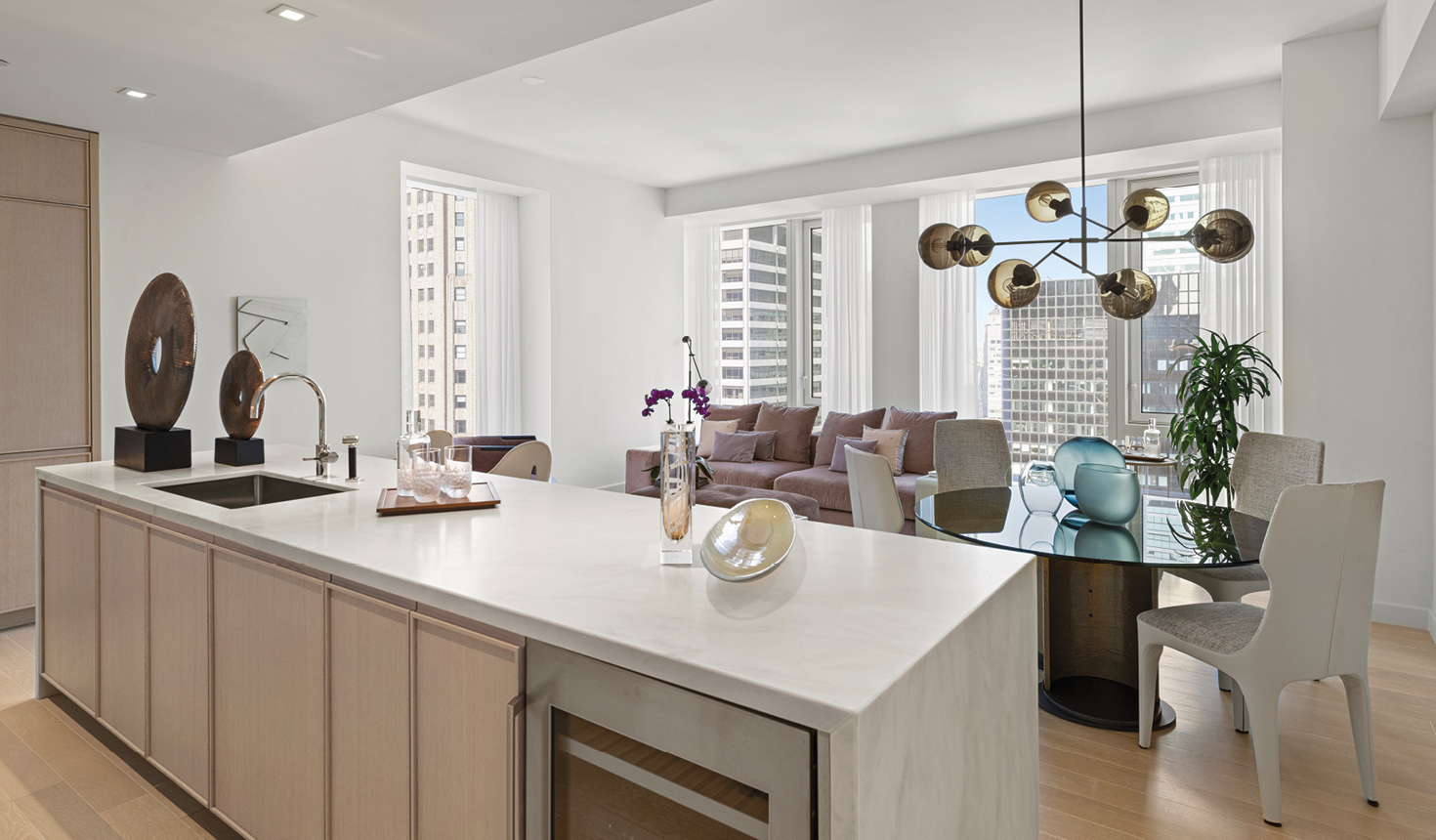 Architecture Pelli Clarke Pelli / Interiors Champalimaud Design studio
The Centrale
The Centrale is a 71-story condominium tower located in the heart of Midtown Manhattan at 138 East 50th Street owned by Ceruzzi Properties. The partnership with Giorgetti is showcased in a two-bedroom model residence, the new headquarters of Giorgetti USA. It features Giorgetti furniture and artworks curated from our partner Cortesi Gallery.
Giorgetti provides a bespoke interior design service, signed by the Andre Kikoski Architect studio, for The Centrale apartments buyers.
The collaboration between Giorgetti and The Centrale joins a partnership with New York City department store Saks Fifth Avenue and a luxurious suite of amenity spaces.
Exclusive Sales and Marketing are handled by Douglas Elliman Development Marketing, a division of Douglas Elliman Real Estate, with immediate occupancy. (Photography Rich Caplan)
Partner Giorgetti Atelier pt. Prodotti Indonesia / Interiors Goodlife by Roland Adam
Budiasih Residence
Long-time couple's weekend house to get away from the busy and hectic lifestyle of the city, relax and mingle with their family in a quiet area breathing the fresh air of Bandung. The owners like to collect antiques and china as their hobby, in a surprising contrast with the tropical modern style of their house, characterised by a seamless outdoor-indoor transition. The welcoming and elegant living room is characterised by Giorgetti pieces: from the armchairs, to the sofas, to the cabinet and the small tables. (Photography Yudi DH)
Mirador + Douglas Elliman Texas + Stolz&Partners
Giorgetti Houston
Giorgetti launches its first real estate project with a prestigious building located in the Upper Kirby district of Houston, Texas. Giorgetti Houston has seven floors including 32 prestigious apartments. The uniqueness of the partners as well as their love for Giorgetti brand makes the difference in this cooperation. Giorgetti Houston came about thanks to a collaboration with Mirador, a Texas firm specialized in architecture and interior design, Sudhoff Company, a leader in property consultancy and sales, and Stolz&Partners, the developer of this incredible high-end residential development.
Giorgetti's signature materials, such as maple combined with metal, marble, leather and fabric, along with its unusual furniture shapes, were the inspiration for this project. The Origami cabinet was the inspiration for the external façade of the building. Giorgetti has developed customised furnishing solutions, from walk-in closets to kitchens designed for outdoor spaces.
An elegant hall with Giorgetti furnishings welcomes residents to the building creating understated and welcoming interiors, synonymous with Made in Italy design. The mood is also used in the choice of furnishings for the apartments, which, thanks to a clever mix of styles and high-quality craftsmanship, offers a dynamic, contemporary vision of living.

(Photography: Divya Pande)
Our Projects
Solutions of exclusive elegance that draws ambients away from their insignificance and endows them with refinement and unique "Giorgetti style"